Tottenham v West Ham: Hammers fans issued with warning over anti-Semitic chanting
Last season's fixture between the sides was marred by disgraceful behaviour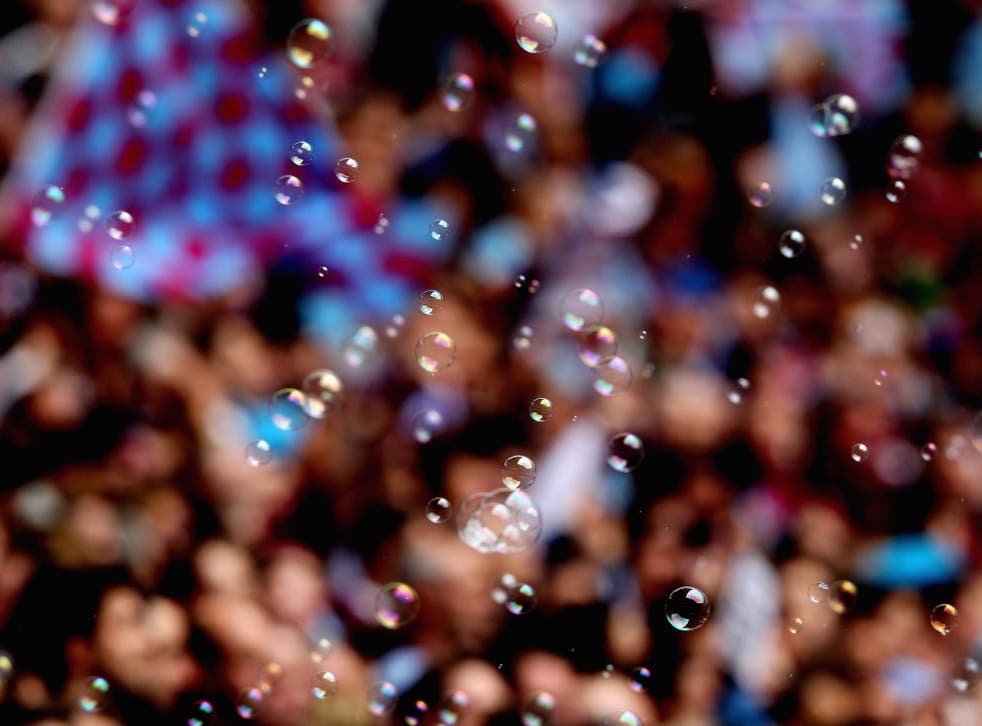 West Ham have vowed to ban any fan who takes part in anti-Semitic chanting at Tottenham on Sunday.
Last season a section of West Ham supporters caused shock by cruelly taunting Tottenham over their links with the Jewish community during a feisty 3-1 home victory at White Hart Lane.
Just four days after a Spurs fan was stabbed in Rome in an apparent anti-Semitic attack, a small group of Hammers supporters sang "Viva Lazio", "Can we stab you every week?" and they also hissed on several occasions, apparently mocking the mass execution of Jews during the Second World War.
Ahead of Sunday's fixture in north London, West Ham issued a statement warning any repeat behaviour will lead to a ban.
"The club seeks to remind all fans attending the match at White Hart Lane that they will be acting as ambassadors for West Ham United and their behaviour should reflect the values and standards of our club," the statement read.
"The corresponding fixture last season was followed by media reports of inappropriate chanting and gesturing by a small minority of individuals in the away end.
"Any such behaviour is completely unacceptable and will not be tolerated by West Ham United.
"The club, along with the Metropolitan Police, will continue to adopt a zero tolerance policy towards any form of discriminatory behaviour this year and any fan found to be acting inappropriately - including racist, anti-Semitic and homophobic behaviour - will be punished to the full extent of the law and banned from attending matches.
"West Ham United is rightly proud of its world-famous support home and away and will not allow the reputation of the tens of thousands of Hammers fans who follow the club over land and sea to be tarnished by any unacceptable conduct from a small minority."
Both sets of fans will be monitored closely by the Metropolitan Police, who have warned that they could arrest any fan chanting the word "Yid".
The warning from Scotland Yard has caused consternation among most Tottenham fans.
Yid is a term for a Jew which is often considered derogatory, but some Spurs fans chant the word, or refer to themselves as "Yiddos" or the "Yid Army" as an act of defiance towards those who taunt them over their Jewish fan base.
PA
Join our new commenting forum
Join thought-provoking conversations, follow other Independent readers and see their replies