Tottenham sign White Hart Lane era off in style with win over Manchester United
Tottenham Hotspur 2 Manchester United 1: Mauricio Pochettino's side put in a performance befitting the occasion, dominating their guests from start to finish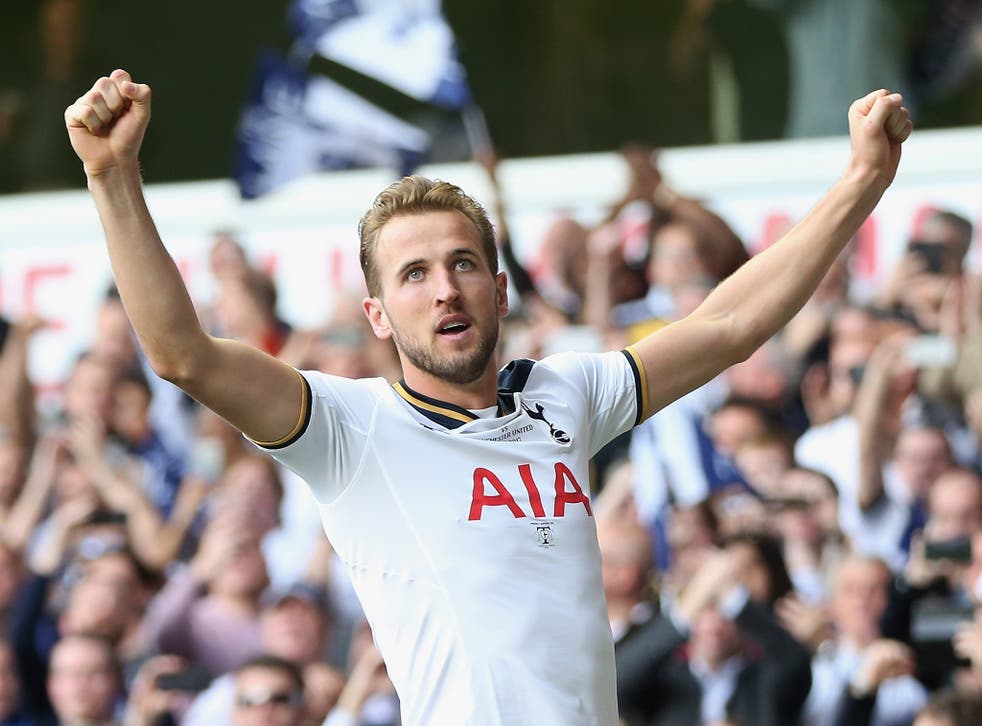 How would White Hart Lane want to be remembered? With a win, of course, preferably against big-name opposition. With attacking, expressive football, in the finest traditions of the club. With a sense of achievement at the end of an excellent season, and with a feeling of optimism about the future of this brilliant team.
The old ground got all of this and more here this afternoon, on its final match before the diggers move in on Monday. Tottenham played brilliantly, just as they have been doing all season. They took Manchester United to pieces and should have won by far more than this 2-1 margin, thanks to goals from Victor Wanyama and Harry Kane, one at the start of each half.
This win was Spurs' 18th in a row at White Hart Lane, a remarkable run the started in late November. It means that their season will end without Spurs having lost once here. The last ever home defeat here was against Southampton all the way back in May 2016, a record that these Spurs players can be proud of for the rest of their careers.
This win confirms Spurs in second place in the table, their highest league finish since 1962-63, back when Bill Nicholson was in charge here. Even with two games left they are on 80 points, the highest tally in their history. They have two games left, at Leicester City and Hull City, to push all the way into the mid-80s. This is unquestionably one of the greatest Spurs teams ever to play at White Hart Lane, with a manager and players as worthy as anyone else of their places on the parade of legends that followed the game.
Spurs' only frustration is that this fittingly brilliant farewell season has come in a year when Chelsea did what no-one expected and run away with the title. Were it not for their great run, Spurs could in fact have lifted the Premier League trophy here today. That would have been even more perfect than this.
To watch this game it was remarkable to remember how recently Spurs had an inferiority complex when it came to Manchester United. Because here they were so much better, all over the pitch. Spurs dominated the first hour and it was only sloppy finishing that stopped them from running away with the game. They dropped off at the end and let United back into the game. But they held on to the win and the roar at the end was deafening.
Even the first five minutes, before Wanyama's goal, were the loudest opening sequence of any game played here in recent memory. The Spurs players wanted to leave everything out here but so did their fans. Tottenham begun with a momentum that they never surrendered.
There was a time when Spurs taking an early lead against Manchester United would have been a surprise but here it was inevitable. They were just sharper and stronger all over the pitch. Christian Eriksen passed a corner back to Ben Davies. He whipped in a cross to the far post and neither Phil Jones nor Wayne Rooney could get anywhere near Wanyama.
From then on, it was simply a matter of how many goals Spurs would score. Their superiority was total, especially against a team who never even looked bothered about matching them. Almost every time Spurs attacked they looked like scoring. Kane headed against the bar, David De Gea had to save a deflected Eriksen cross, from Dele Alli at the top corner and another low Kane shot.
It says everything about the confidence of this Spurs team that they never looked too worried about those missed chances. They always knew there would be more. Less than three minutes after the restart they had their second. Alli burst past Michael Carrick and was brought down by Eric Bailly. Eriksen whipped in the free-kick, Rooney missed his header, Kane darted in at the near post, stuck out his right boot and diverted the ball in.
Only when Spurs were 2-0 up did they start to slow down and they allowed United to creep back into the game. Anthony Martial was dangerous down the left, twice shooting past Hugo Lloris but just beyond the far post. He eventually set up a consolation goal, getting down to the by-line, pulling the ball back for Wayne Rooney to tap in from close range. It was a surprise to see Rooney score after one of his worst performances of a dismal season. But even at 2-1 there was little sense of a fight-back.
Spurs clung on until the end, seeing out the win, and even Manchester United never looked very invested in stopping them. They were mere spectators today, irrelevant to the main story, which says a lot about their approach to the Premier League over the final weeks of the season.
But this was not about United, it was about Tottenham. Their season, their stadium, and the heroic efforts of their players to defend their home until the very end. This was a brilliant performance but a routine win, typical of the pride Spurs have played with here every game this season. Which is all the fans could ever have asked for.
Join our new commenting forum
Join thought-provoking conversations, follow other Independent readers and see their replies