Gareth Bale reveals Son Heung-min is fourth member of Tottenham's 'Welsh Mafia'
The Wales trio of Bale, Ben Davies and Joe Rodon have jokingly dubbed themselves a 'mafia' group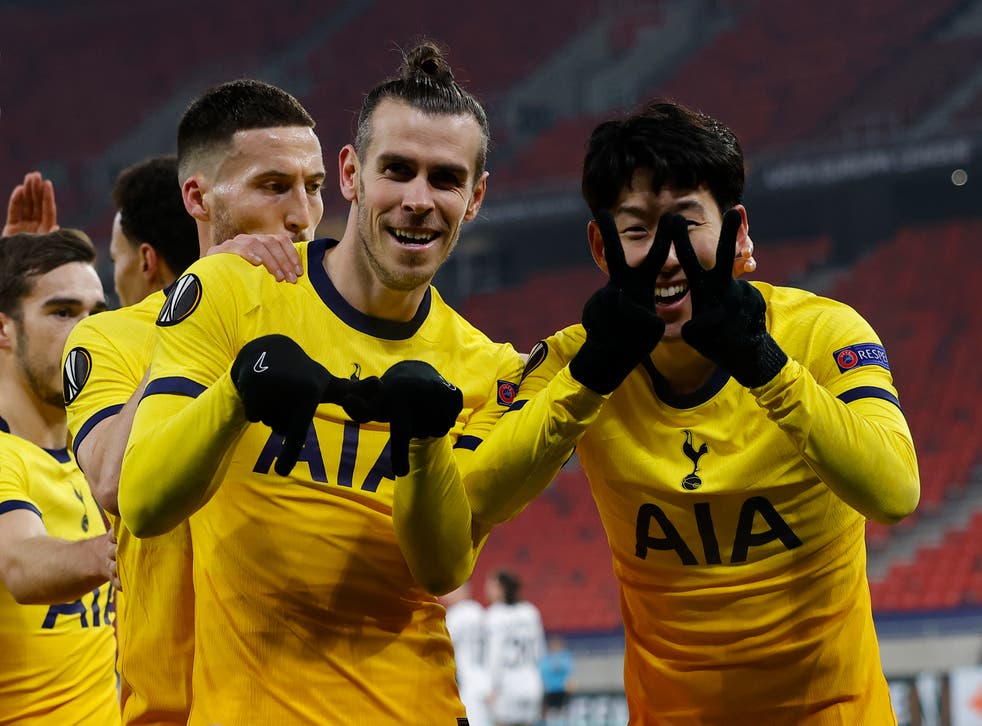 Gareth Bale has revealed Son Heung-min is an honorary member of Tottenham's 'Welsh Mafia'.
The Wales trio of Bale, Ben Davies and Joe Rodon have jokingly dubbed themselves a 'mafia' group and reaffirmed that with a 'WM' celebration that the ex-Real Madrid man has shown off numerous times in recent weeks.
And while South Korean attacker Son may not be a compatriot of Bale's, he has confirmed he is still a part of the Welsh clique.
Speaking on Spurs' official Twitch channel, Tottenham's No 9 said: "He's (Son) basically Welsh to us. We're a bit disappointed because all the pictures have us three and Lucas – but really Sonny should be the fourth man.
"We knew the other Mafia was Moussa, Serge and Tanguy – La Mafia. So we decided to create a Welsh Mafia, but the original Welsh Mafia had four of us because Sonny is in it."
Bale has found his form at Tottenham in recent weeks as he, Son and Harry Kane begin to become a formidable attacking trio. The four-time Champions League winner has now scored ten goals in 22 appearances this season.
He has also netted a brace in each of his last two Premier League home games against Burnley and Crystal Palace.
Spurs have climbed to sixth in the table as they go in pursuit of a Champions League place and are now just five points off fourth place Chelsea with a game in hand.
Spurs are also fighting on two more fronts as they are in the final of the Carabao Cup and also the last 16 of the Europa League.
Jose Mourinho's side face Dinamo Zagreb in the first leg of their European tie this evening.
Check out who is expected to line up for Spurs at the Tottenham Hotspur Stadium with our predicted XI.
Join our new commenting forum
Join thought-provoking conversations, follow other Independent readers and see their replies