Victor Anichebe tweet leaves Sunderland striker red-faced after revealing his Twitter account isn't genuine
Anichebe posted a tweet that appeared to be copied and pasted from another message before deleting it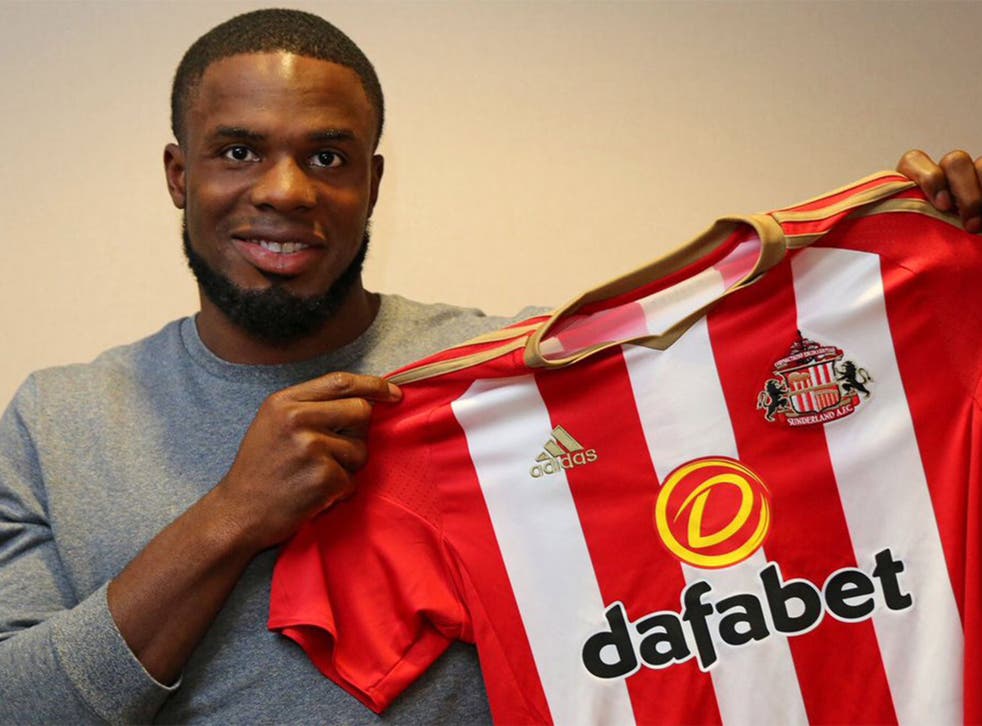 If ever there was a warning that Twitter accounts belonging to Premier League footballers are not what they seem, then a glance at Victor Anichebe's feed on Sunday will have exposed what many have feared for a long time.
Footballers are always quick to take to social media and give their thoughts on the 90 minutes that has just preceded the post, whether it be a "thank you for your great support" or a "disappointing result but we go again" message. Sometimes it's even a changing room celebratory picture, or a selfie that will infuriate former pros who believe that harmless photographs are everything that is wrong with the game today.
It's these constant stream of tweets that has raised the question: is it really the player or is it the club's enforcing a clever social media strategy? Well wonder no more.
October 22-23: Premier League round-up
Anichebe isn't having a great time at Sunderland this season – let's be honest, no one is – having made only two substitute appearances that total 13 minutes of playing action since completing a deadline day move to the Black Cats.
The 28-year-old has only tweeted twice since making the move – one to announce the deal and one responding to praise that his "Twitter feed is full of positivity". And now we know why.
After a seven-week Twitter hiatus, the Nigerian international returned to send out a message to fans after Saturday's disappointing 1-0 defeat by West Ham that came courtesy of a last-minute Winston Reid goal. However, something wasn't quite right about Anichebe's message.
"Can you tweet something like…Unbelievable support yesterday and great effort by the lads! Hard result to take! But we go again!"
While the second sentence manages to get in everything that a post-match tweet requires – thank the fans, praise the teammates and look forward to the next game – there's no way the first line can be overlooked.
Either Anichebe has fallen foul of the copy and paste rules after receiving a message from the club's media team, or he has his own social media assistant who has dropped the ball on this one.
The tweet was soon deleted, but it was up long enough for the Twitter world to bring it to light and expose Anichebe for the imposter that he is.
Register for free to continue reading
Registration is a free and easy way to support our truly independent journalism
By registering, you will also enjoy limited access to Premium articles, exclusive newsletters, commenting, and virtual events with our leading journalists
Already have an account? sign in
Register for free to continue reading
Registration is a free and easy way to support our truly independent journalism
By registering, you will also enjoy limited access to Premium articles, exclusive newsletters, commenting, and virtual events with our leading journalists
Already have an account? sign in
Join our new commenting forum
Join thought-provoking conversations, follow other Independent readers and see their replies