Wayne Rooney: The piano and a wedding party - a 'scandal' that simply doesn't pass the smell test
The decline of a once great sportsman continues in plain view, but this latest episode is not a scandal, just a tragedy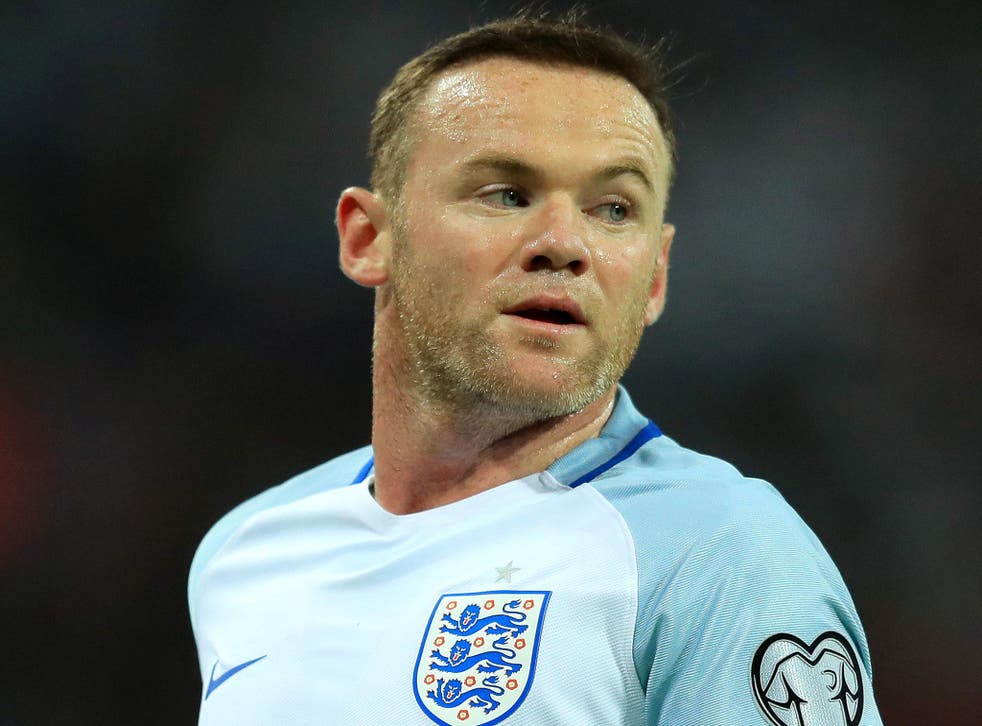 The going gets worse for Wayne Rooney, who we discover from The Sun on Thursday committed the crime of playing the piano at the wedding party he either "gate-crashed" or was "invited into." The paper stated both in the same report on Tuesday but who minds a bit of narrative slippage when there's some outrage to be had.
Rooney, we also learn, doesn't play the instrument very well. He "mashed the keys" and "Elton John can rest easy." The photograph of him, back to the camera, hammering out a tune which we assume was a bit more than Chopsticks, runs against the grain of the well-established 'truth' that "he was really s***faced" which one of those charming guests told The Sun on Tuesday.
But then again so does the timeframe. "He was not a pretty sight by the time he left around 1am," the "s***faced Wayne" witness told us." A day later, the reporter has Rooney leaving the scene of the crime at "5am" – though no witness is quoted saying that at all. You know a story needs a bit of extra ballast when Piers Morgan is being called on to offer his memories of Coleen Rooney saying, 'For God's sake Wayne, let's get you home' after he'd fallen into an olive tree pot. With friends like Piers…
Rooney had had a drink and was maybe worse for wear, that's what we can say with some degree of certainty and though that's wrong and doesn't augur well for a footballer currently engaged in what seems like a losing battle for a first team place for England and Manchester United, it's not a national scandal.
Thursday's image of four members of the England coaching staff gathering around the piano to hear the Rooney mash-up doesn't require a sense of moral panic, either. We also discover today about "3 Lions Team in 4am Bender…" So the image of Rooney drinking alone to the small hours is scrambled again. Somehow, this story doesn't pass the smell test.
The bigger picture is the losing battle he is fighting to play, which only goes to reinforce that the most calamitous decision he ever made was to cross Sir Alex Ferguson – the one individual who not only knew Rooney's inner self better than Rooney but also had the strength of character to challenge it. Ferguson not only knew how much Rooney liked a drink but he knew what it was to like a drink so much. He would hammer him for it; watch him like a hawk.
Gary Neville's Manchester United team

Show all 11
Much has been made of the way that Rooney became lost to Ferguson and cast out into the cold after he publicly played Manchester United for a new contract in 2010, but read Ferguson's autobiography for a compelling and detailed appreciation of how the money-grabbing was only a small part of the picture. Ferguson saw the deterioration in Rooney and how a lack of fitness could engulf him in no more than a week.
"Look at the way Ronaldo and Giggs looked after themselves," Ferguson wrote. "Wayne needed to grasp the nettle. It was not too wise for England to give him a week's holiday before Euro 2012 because he might lose his edge. If he missed four or five weeks for United, it could take him four or five games to get his fitness back…. He would receive no leniency form me. I would hammer him for any drop in condition. It was quite simple – he couldn't play…. In my final year, when he was left out a few times, and replaced in games, I felt he was struggling to get by people [even though] he was capable of making extraordinary contributions."
Ferguson foresaw all this. It's a fairly good guess that he would say there's no need to strip Rooney of the England captaincy because a year from now he won't even be starting games for England. If Dele Alli isn't No 10 then Adam Lallana – young, energetic and the face of the future – certainly will.
The Sun suggests that a decline of Paul Gascoigne proportions may lie ahead for Rooney – which is to say, alcoholism. That kind of apocalypse does not seem likely, not least because Rooney has the kind of individuals around him that Gascoigne did not. But who knows? And if it did, would these stories stop?
For the time being, the decline of a once great sportsman continues in plain view, with the gawping, the faux moralising and the snide smartphone evidence that are part the times we're in. It's a tragedy, not a scandal.
Register for free to continue reading
Registration is a free and easy way to support our truly independent journalism
By registering, you will also enjoy limited access to Premium articles, exclusive newsletters, commenting, and virtual events with our leading journalists
Already have an account? sign in
Register for free to continue reading
Registration is a free and easy way to support our truly independent journalism
By registering, you will also enjoy limited access to Premium articles, exclusive newsletters, commenting, and virtual events with our leading journalists
Already have an account? sign in
Join our new commenting forum
Join thought-provoking conversations, follow other Independent readers and see their replies