Wayne Rooney ready for new Premier League season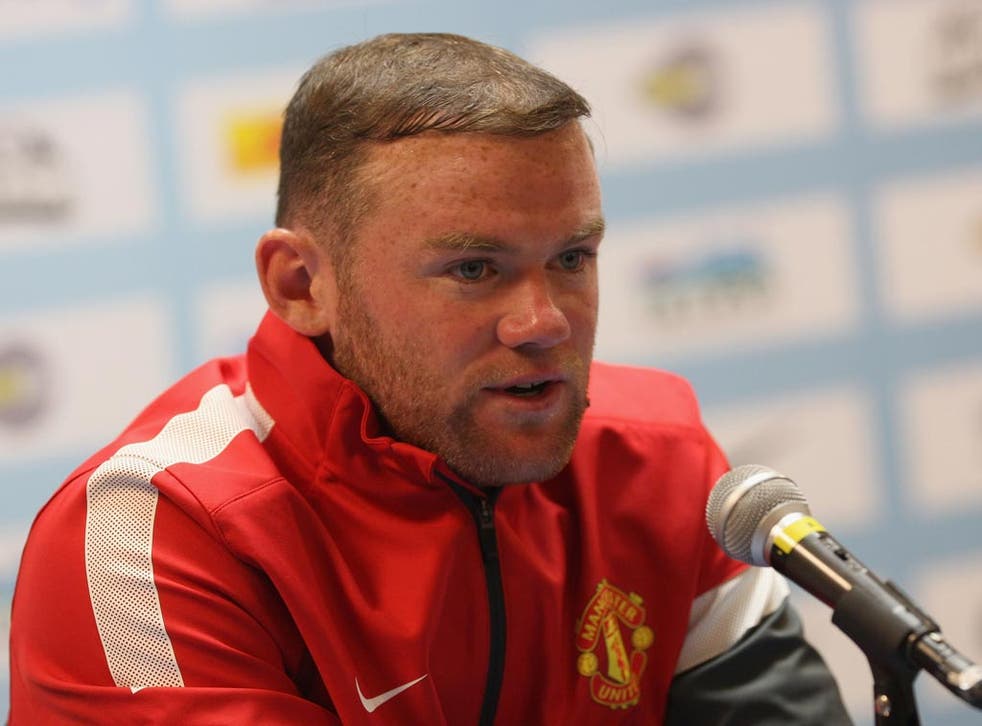 Wayne Rooney feels he is poised to start the new Premier League season flying high as the Manchester United striker hones his fitness.
Rooney was given extended leave following his exertions in Euro 2012, even if he only competed in two matches after serving a two -game ban at the start of the campaign.
The 26-year-old returned to action for United in Sunday's goalless pre-season friendly with Norwegian side Valerenga in Oslo, playing for 76 minutes before being substituted.
Ahead of tonight's high-profile friendly clash with Barcelona in Copenhagen, Rooney can feel his sharpness returning.
"I'm happy with how I'm doing," said Rooney.
"I've been training for almost two weeks and I've been working hard. Everything's going well so far. I feel good.
"Everybody needs games to get up to match fitness, not just me.
"I'm training well, though, and I'm looking forward to the next few games. Hopefully, by the start of the season, I'll be ready to play."
Rooney believes Barcelona will provide an ample test of United's pre-season form ahead of the league opener with Everton at Goodison Park on August 20.
"It's great to play in big games and Barcelona is one of them," added Rooney on manutd.com.
"It's all part of our preparation and we need to make sure we do the right things. We want to enjoy the game and get our fitness ready for the first game of the season.
"The result, in some ways, isn't the most important thing. What's important is the fitness and the sharpness."
One concern levelled at United so far is they have only scored three goals in four pre-season matches.
But fit-again skipper Nemanja Vidic, who returned to the side against Valerenga after eight months out with a cruciate ligament injury, is far from worried.
"When you see the kind of chances we're creating it's a relief," said Vidic.
"I know we haven't scored many goals, that we're not clinical in front of goal yet, but it will come.
"We have the next few games to work on that and fix that. I'm not really worried about it.
"If you look at the team that played on Sunday I think we had about five or six players who were playing their first game after almost two months.
"Some played almost 90 minutes and to do that after nearly two months off is a difficult ask, especially when we played against a team that has 15 games already in their legs.
"But I think a lot of guys have returned from their summer break a lot fitter than usual. You can see it in their body language and this is a positive sign."
Manager Sir Alex Ferguson returns to manage the squad for the game after missing the match with Valerenga as he was on other club business.
Patrice Evra has also rejoined the squad having flown home on Sunday to be with his wife for the birth of their second child.
PA
Join our new commenting forum
Join thought-provoking conversations, follow other Independent readers and see their replies