West Ham 1 Arsenal 3: Theo Walcott delighted to fire Gunners back to the top after they end winless run
A brace from Walcott plus a third from fit-again Lukas Podolski gave Gunners victory to send them top ahead of Liverpool's trip to Manchester City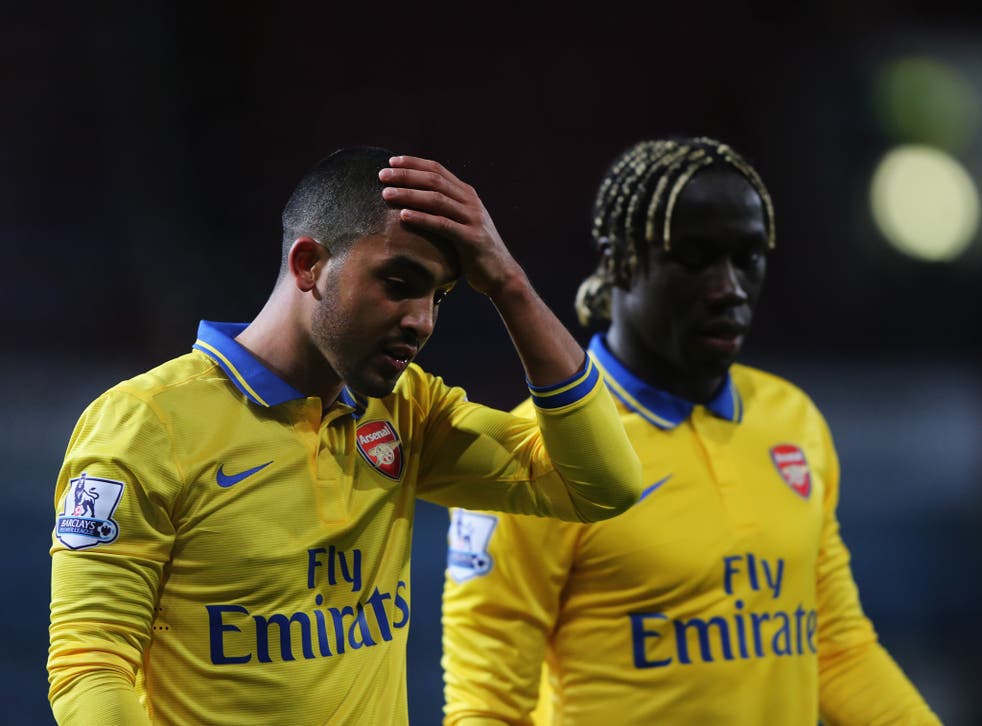 Theo Walcott was delighted to see Arsenal return to the top of the Barclays Premier League after he scored twice in a 3-1 win at West Ham.
The Gunners had been winless in four matches and, after a goalless opening half, it was the Hammers who took the lead through Carlton Cole less than a minute after the interval.
The home side dominated the early stages of the second half and looked set to spring an upset but Walcott was gifted a leveller by goalkeeper Adrian before he headed home a second.
Returning forward Lukas Podolski then added a third as Arsenal moved back to the top of the table, for a few hours at least.
"From our disappointing results in the last few games it's nice to get a good positive away win," Walcott told BT Sport 1.
"It's great to be top but it's going to be a very tough league this year, everyone is very tight, a lot of people are taking a lot of points off each other so we've just got to make sure we look after ourselves."
He added: "I think we've been criticised of late for not scoring many goals
"When you go 1-0 down you need to have a positive reaction and all the guys reacted in a great way.
"I missed a chance in the first half I should have buried and I know because I set high standards for myself but you need to put those things out of your mind and luckily we managed to fight on.
"The guys showed great character to come back from that."
Many have tipped Arsenal to fade in the second half of the season as the squad depth of the likes of Manchester City and Chelsea comes into play but Walcott insists there is nothing but confidence in the dressing room at the Emirates.
"The mood is great," he added. "We're sitting top of the league, if it's not going to be great, you shouldn't be playing football.
"We enjoy every minute, especially this festive period when the games come thick and fast, you can get so many points.
"Every guy in that dressing room is important to the whole squad and it's very crucial our manager uses his players wisely."
The only negative for Arsene Wenger's men was Aaron Ramsey leaving the field with a knock but he was replaced by Podolski and Walcott is hopeful that both men will play a big part for the remainder of the campaign.
"Hopefully Aaron hasn't got too bad an injury, he's been absolutely fantastic for us," he said.
"Lukas coming back, he's a great threat. To get a goal, he's been out since August, he's a great character to be around in the squad and on that pitch he's a winner."
PA
Register for free to continue reading
Registration is a free and easy way to support our truly independent journalism
By registering, you will also enjoy limited access to Premium articles, exclusive newsletters, commenting, and virtual events with our leading journalists
Already have an account? sign in
Join our new commenting forum
Join thought-provoking conversations, follow other Independent readers and see their replies