Manuel Pellegrini confident of position at West Ham amid reports of growing frustrations
Although the Londoners have lost all four of their opening games, the Chilean insisted he still has the backing of the board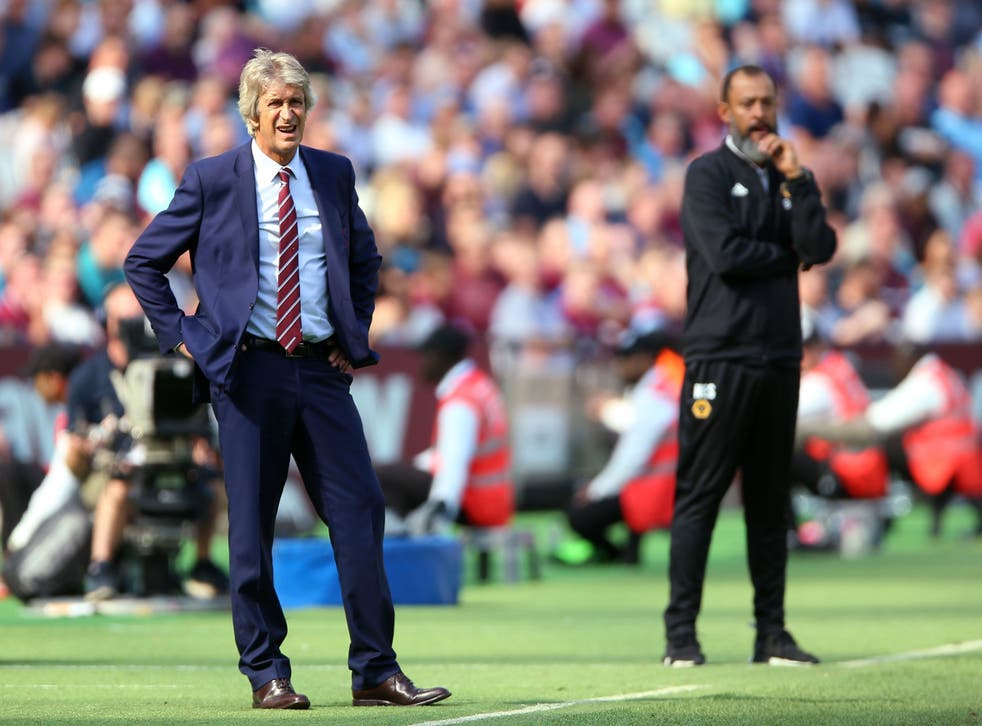 Manuel Pellegrini remains confident of his position at West Ham despite the club's woeful start to the season.
Although the Londoners have lost all four of their opening games, the Chilean insisted he still has the backing of the board.
Ahead of West Ham's trip to Everton, the Chilean struck a defiant tone amid reports he has grown increasingly frustrated at West Ham's starting line-up being routinely linked before matches.
Of his relationship with the club's owners, Pellegrini said: "I know the way they think."
"I have spoken with all of them before we started the project here and I always continue thinking the same way," he added.
Expanding on his and the board's long-term vision for the club, Pellegrini said: "Maybe when you want to do so many changes it can be difficult but I think at West Ham, this is the correct way.
"We are improving the training ground, brought the players in that we wanted and grown with the stadium."
Asked if he was confident that things would eventually come together for the Hammers, the Chilean said: "In this moment I trust more than ever in what I do.
"It's not the first time in my career I have had bad results and every job is tough.
"It's not a good start but we are absolutely confident."
Pellegrini confirmed that Jack Wilshire would be unavailable to face Everton after sustaining issue with his ankle earlier this week. Javier Hernandez is also a doubt having picked up a virus this week.
Asked on Everton and whether their injuries would have a bearing in the game, he said: "We will see how many of their players play but ultimately the best thing to help West Ham is for us to play well."
Join our new commenting forum
Join thought-provoking conversations, follow other Independent readers and see their replies