West Ham news: Club rejected £650m Red Bull takeover offer in the summer, reveals owner's son Jack Sullivan
Sullivan claims the energy drinks company offered more than three times the value of the Premier League club in August in response to claims that they were eyeing a takeover bid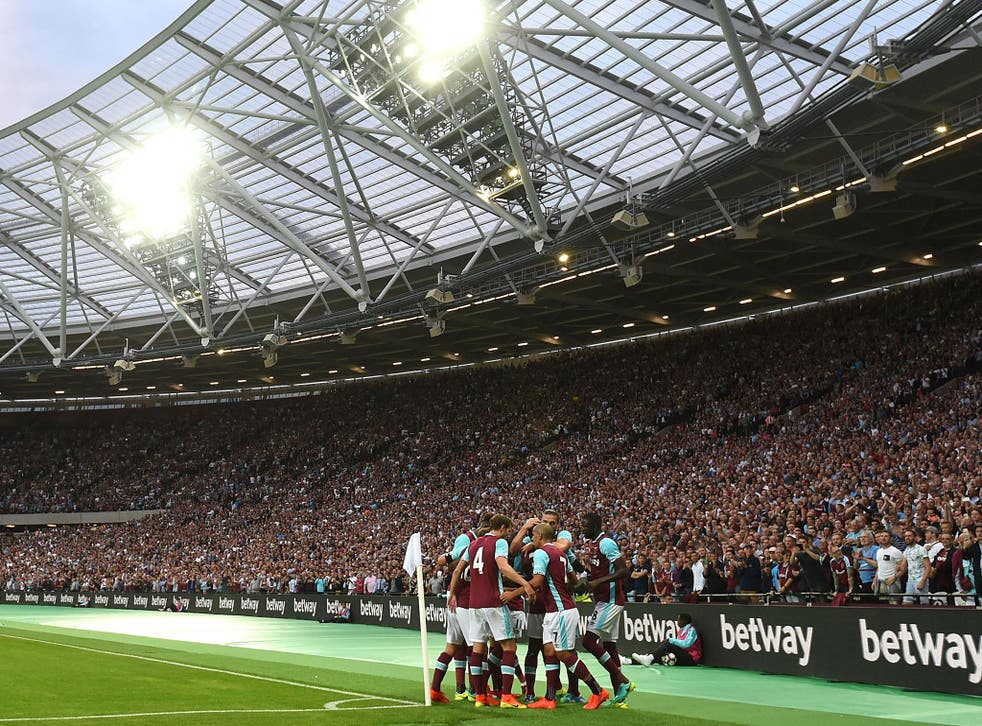 West Ham have turned down an incredible £650m takeover bid by energy drinks giant Red Bull.
The Hammers have been identified as a potential target for the Austrian business, who are keen to move into the Premier League after purchasing controlling stakes in clubs in Germany, the United States, Brazil, Ghana and in their homeland.
Reports surfaced over the weekend that they were looking into a bid for east London side West Ham after being drawn in by its location and the potential to rebrand the London Stadium, though current co-owners David Gold and David Sullivan have been vocal in their desire not to sell the club.
It now appears that they have backed their words up with their actions, as it has emerged that the club rejected a £650m takeover offer from Red Bull in August, more than three times the value of the club, according to Sullivan's son, Jack.
Taking to Twitter, Sullivan wrote: "Re red bull story in sun today, completely out of date and figures wrong we turned down £650m in august. We have no desire to sell out.
"No desire to sell our heritage and be called red bull West Ham. #coyi."
A recent valuation put the Hammers around the £200m mark, and the offer from Red Bull shows that they are keen to invest in English football in a market they have not yet tapped in to. Red Bull have been linked with takeovers of Championship sides Leeds United and Brentford, as well as League One outfits Charlton Athletic and Swindon Town, but they have dismissed these reports.
David Sullivan has said previously that while they do not want to sell the club, they "might sell a shareholding to clear our debts".
The Hammers's summer relocation to the London Stadium from Upton Park is said to be the biggest lure for Red Bull, who believe they can rebrand the club like they have with their previous sides. Red Bull bought SV Salzburg in 2005 in their homeland and immediately changed their name to Red Bull Salzburg, and two years later they purchased German fifth-tier side SSV Markranstadt, before transforming them into RB Leipzig and securing four promotions to now sit second in the Bundesliga table.
The German side's rise has not gone down well among the rest of the Bundesliga though, with opposition fans boycotting matches and staying away from games against Leipzig.
West Ham's new home - in pictures

Show all 10
Any move to purchase West Ham from Gold and Sullivan may not be well received by the east Londoners, who were already unconvinced with the club's move away from Upton Park. The first six months at the Olympic Stadium has seen fan unrest and crowd trouble blight matches, although West Ham's teething troubles look to be behind them after Slaven Bilic's side improved their form to pull away from the relegation zone.
Uefa rules state that Red Bull cannot own more than one club in Europe outright due to the possibility of them drawing each other in the Champions League or Europa League, but they are allowed to become a major shareholder which would enable them to make key decisions such as rebranding, advertising and selling stadium naming rights.
Salzburg saw their kit and badge changed to reflect their Red Bull ownership, while they also saw their stadium renamed the Red Bull Arena.
German football laws rule that club's cannot be named after their sponsors, although Red Bull were able to get around this by renaming them Rasenballsport Leipzig, which translates to Lawn Ball Sports, but is shortened to RB Leipzig. The club have also been referred to as "The Red Bulls".
Join our new commenting forum
Join thought-provoking conversations, follow other Independent readers and see their replies