David Moyes hails West Ham players for bouncing back against Southampton after recent troubles
West Ham beat Southampton 3-0 with a united performance at the London Stadium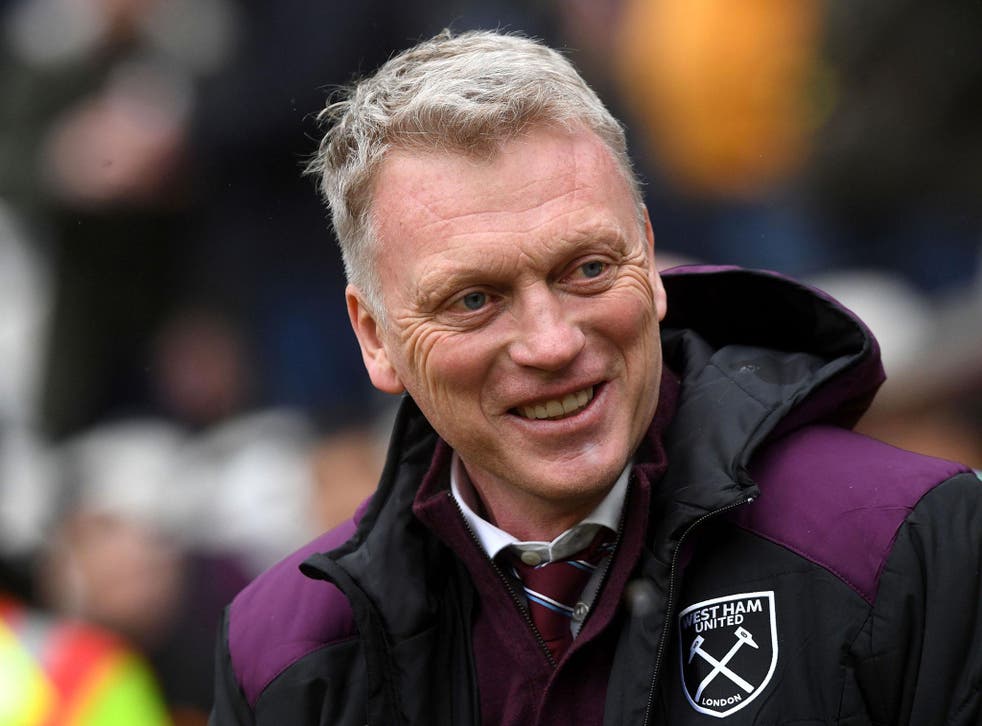 David Moyes hailed his West Ham United players' reaction to the pitch invasion catastrophe of three weeks ago as they beat Southampton 3-0 at the London Stadium on Saturday afternoon.
Moyes pointed to a determination from his team to make amends for the 3-0 defeat to Burnley, and the fan discord that followed, as they united the crowd behind them with an emphatic first half performance. West Ham were 2-0 up after just 17 minutes and never looked like letting go after that.
"In the opening part of the game we were terrific, the players showed how they felt from past events," Moyes said afterwards. "They made it known to everyone they were pent up and ready to go. I was thrilled with the performance."
The home crowd were enthusiastic and positive from the start, and Moyes thanked them for getting behind the team. "Before kick-off, the fans showed their support for the club and the team," he said. "And the players said we'll show you what we'll do. Today the supporters were terrific, and the players did everything they could. I hope we can give the supporters more of that, but I can't guarantee it."
Meanwhile Mark Hughes bemoaned "catastrophic errors" that gave his team no chance of winning their first game of his management. "It wasn't what we anticipated in terms of performance, not the level that enables you to win games at this level," he said. "We conceded three very poor goals from catastrophic errors that have been prevalent for a while here.
"That's why we're in this situation unfortunately. We need to do something about it, address it and understand why. We gave them an easy start."
Hughes said this only underlines how hard his job is going to be from here, with just seven games left. "It's not going to be easy, I knew that when I took over," he said. "It was always going to test everyone connected with Southampton.
"Clearly confidence is at a low ebb. And confidence is a big part of allowing players to perform at their maximum. Too many are looking around for inspiration, or a lift of confidence. We can only do that by performing individually and collectively. We just have to be better on Saturday afternoons."
Register for free to continue reading
Registration is a free and easy way to support our truly independent journalism
By registering, you will also enjoy limited access to Premium articles, exclusive newsletters, commenting, and virtual events with our leading journalists
Already have an account? sign in
Register for free to continue reading
Registration is a free and easy way to support our truly independent journalism
By registering, you will also enjoy limited access to Premium articles, exclusive newsletters, commenting, and virtual events with our leading journalists
Already have an account? sign in
Join our new commenting forum
Join thought-provoking conversations, follow other Independent readers and see their replies