West Ham to make final payment to Sheffield United over Carlos Tevez affair
The Argentine saved the Hammers from relegation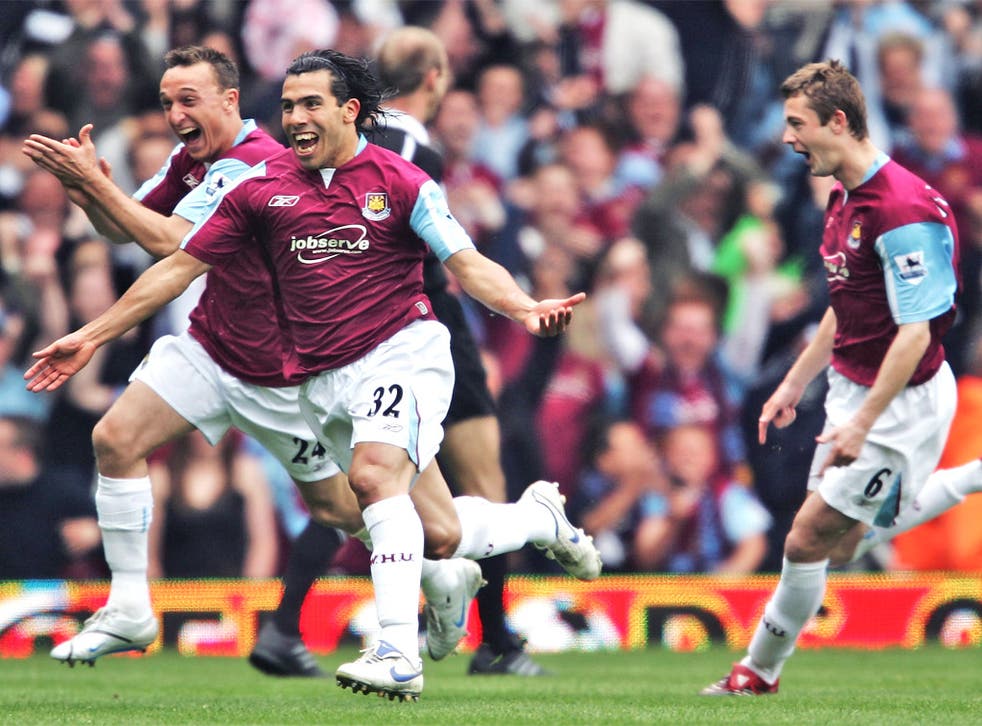 West Ham are close to drawing a line under the costly Carlos Tevez affair with their final payment to Sheffield United to be made before the summer, it can be disclosed.
The Hammers agreed an £18.1million compensation deal with Sheffield United in 2009 over Tevez' role in keeping the London club in the Premier League in 2007 at the expense of the Blades.
Under the compensation deal, the payments were staggered until 2013 - the Blades' latest accounts confirm that, and that a loan from Santander bank was taken out in 2010 secured against the payments from West Ham. As of June last year, the amount guaranteed stood at £8.5million, and the final £6million payment is due by July.
West Ham were fined £5million by a Premier League inquiry for breaching rules governing third-party ownership, but controversially no points were deducted and Tevez was permitted to play in the final three games of the season.
The club claimed they had unilaterally terminated their third-party agreement with the players' advisors, a consortium headed by Kia Joorabchian.
Tevez scored in the final match of the season as the Hammers survived and Sheffield United were relegated.
The Blades took the case to an independent tribunal which ruled that Tevez had been ineligible to play.
Third-party ownership of players is prohibited in English football - on the basis that if one person or company owns a number of players at different clubs it can lead to conflicts of interest.
UEFA has now pledged to introduce the same ban across Europe though there is opposition from some clubs, especially in Portugal and Italy, against such a move.
But UEFA general secretary Gianni Infantino said: "We think this should be the case all over the world, certainly all over Europe. If FIFA will not do it, we will certainly do it as far as Europe is concerned."
The final payment from West Ham will be hugely important in financial terms to Sheffield United, now in League One, who last year reported a £13million loss.
The club have stated in their accounts that the income has helped maintain wage levels and pay off debts.
PA
Join our new commenting forum
Join thought-provoking conversations, follow other Independent readers and see their replies