Aaron Cresswell demands more from West Ham after woeful start to season
Saturday's latest defeat, thanks to a stoppage-time winner from Wolves substitute Adama Traore, leaves the Hammers rooted to the foot of the table without a point to their name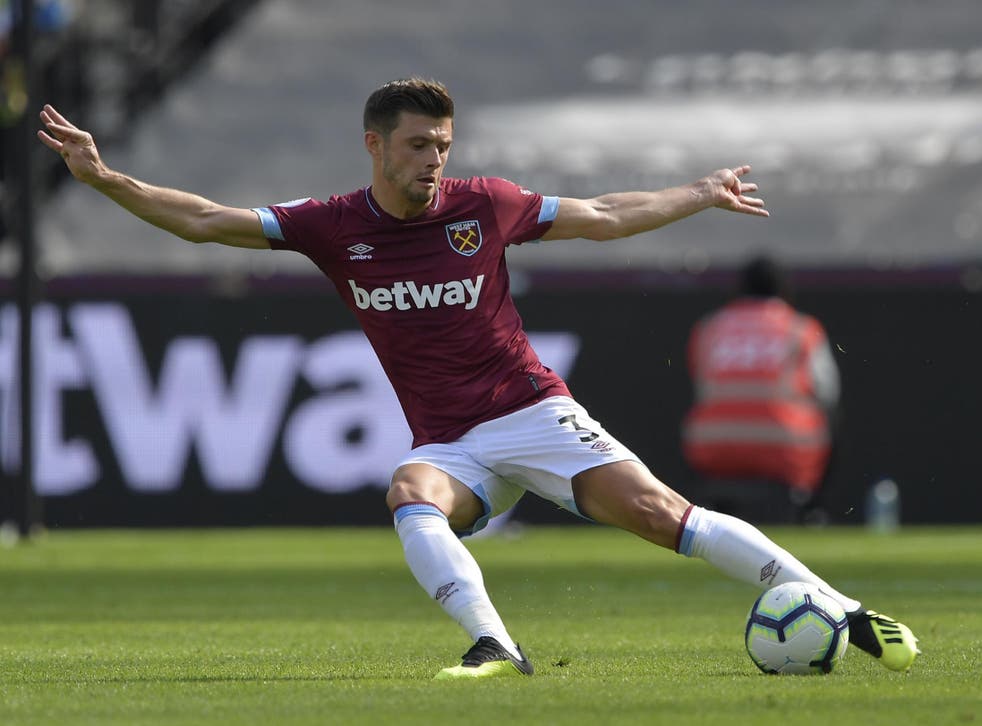 Aaron Cresswell admits that, having spent £100 million during the transfer window, there is no excuse for West Ham United heading into the international break in the all too familiar position of the Premier League's crisis club.
A new manager in title-winner Manuel Pellegrini and a lavish summer spend was supposed to bring an end to two seasons of struggling against relegation.
But Saturday's latest defeat, thanks to a stoppage-time winner from Wolves substitute Adama Traore, leaves the Hammers rooted to the foot of the table without a point to their name.
Every goal scored in the Premier League this weekend

Show all 14
The last time West Ham lost their opening four league matches of a season, in 2010/11 under Avram Grant, they were relegated.
Nine new players have been recruited but once again Jack Wilshere, Carlos Sanchez, Ryan Fredericks and £42m record-buy Felipe Anderson struggled to have an impact.
And Hammers defender Cresswell pulled no punches, admitting West Ham are simply not getting enough bang for their buck.
"Obviously with the money we've spent, with the squad we've got, we shouldn't be anywhere near where we are," he said.
"But in reality we are down there at the bottom of the table, and certainly with the ability we have in the dressing room we should be nowhere near it.
"We've had a lot of time together, it's over two months now with pre-season and four games, but you have to hit the ground running. You don't get time in the Premier League and we've got to go again.
"Is it a worry? Of course, there's no hiding it. Four defeats, 10 goals conceded, it's not good enough.
"We don't want to be in this situation, no one does. Four defeats out of four games is simply not good enough. Now we have to stick together as a team, as a club. I know it's easier said than done."
With a trip to Everton followed by visits from Chelsea and Manchester United, things could get a lot worse before they get better.
Yet West Ham would have escaped with a first point of the season had they not gifted Wolves their first win since promotion.
Having been awarded a free-kick in their own half three minutes into injury-time, letting the clock run down did not appear too difficult a task.
Instead Sanchez gifted possession to Ruben Neves and seconds later Traore had swept the ball into the net.
It was a first Premier League goal for the speedy winger, Wolves' club record £18m signing from Middlesbrough.
"Obviously it helps when you have got players coming off the bench who can run the whole length of the pitch before anyone else gets to halfway," said Wolves defender Matt Doherty.
"He's unique. I played against him last season and you knew what was coming, you just couldn't stop it.
"You see how many people are trying to take him down and somehow he gets away. He's one of a kind, we haven't seen anything like it before. It's scary."
In contrast to West Ham, Wolves have made a solid start to the season with two draws – including one against champions Manchester City – and Saturday's victory.
"We came up as champions and we obviously believe we are good enough for this league and our performances are starting to show it," added Doherty.
"West Ham have not gelled as a team yet. They've got a lot of good individuals and it's down to the coach to try to get them together.
"It's hard to do when you bring in a lot of players. We did it last year but that was the Championship, it's a different story in the Premier League.
"But they've got some good players and I'm sure they'll be fine."
Join our new commenting forum
Join thought-provoking conversations, follow other Independent readers and see their replies