Passion, pride and tickets for two shillings: Tottenham fans remember White Hart Lane as they say goodbye
Tottenham's new 61,000-seater stadium next door to the current one is due to open its doors in August next year with Sunday being the final game at the famous old ground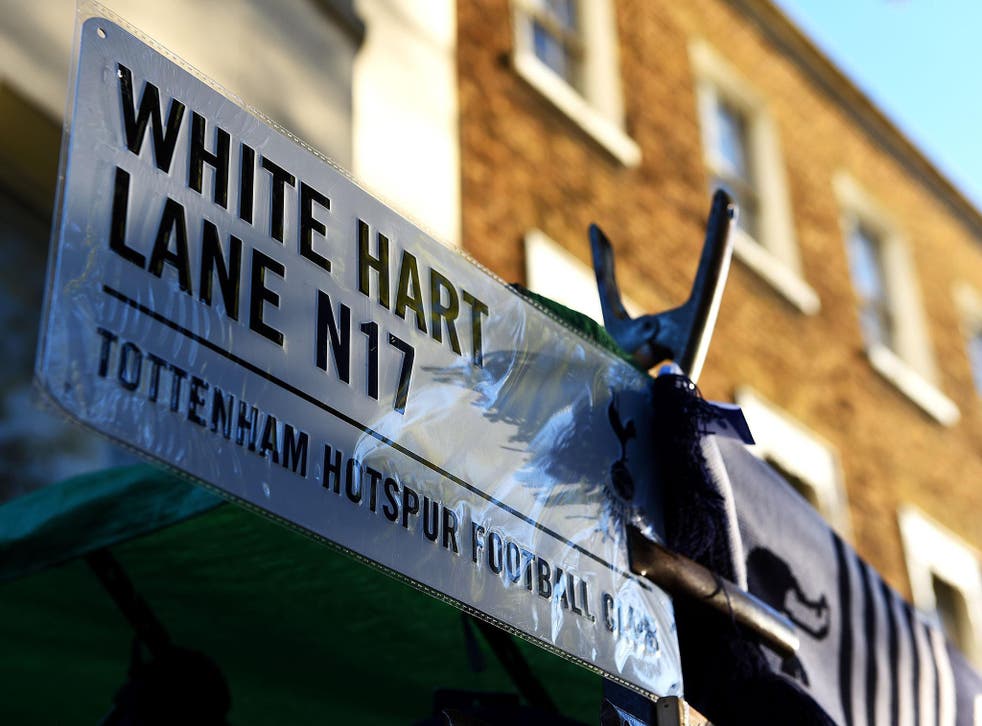 Tottenham fans are not unfamiliar with episodes of disappointment and for Peter Woodman, a season ticket holder at White Hart Lane for 49 years, the lessons started early.
"My first game at White Hart Lane was in December '57, I was seven and Spurs were playing Leicester City at home," Woodman said. "We lost 4-1, Johnny Brooks scored the only goal for us and even that I missed as I had to go to the loo."
Things have picked up since then, with Tottenham hosting Manchester United on Sunday and needing just a point to secure second place in what will be the club's final game at White Hart Lane.
With richly rewarded and globally recognised players on show, the plasma screens and thumping music, every intricate detail recorded and watched on social media - it will be a far cry from the ground's opening fixture on September 4, 1899, when Tottenham beat Notts County 4-1 in a friendly.
Around 5,000 spectators turned out to watch that day and it is the passion of the fans that has perhaps changed the least in the 118 years since.
In fact, Woodman recalls one of his earliest matches, against United, in April 1958, shortly after the Munich air disaster. It was the reaction of the crowd that stays with him most.
"When United's players came on, everyone applauded them on to the pitch," Woodman said. "It was unusual then. A crowd of 59,000 had turned up, a young Bobby Charlton hit the post with an amazing long shot.
"I still remember the reception United got when they came out. It was incredible."
The early sixties, and Bill Nicholson's double-winning, push-and-run side of 1961, is still regarded as the high-point in Tottenham's history, along with their two UEFA Cup triumphs in 1972 and 1984.
But it has been the players, as much as the teams, that have enchanted White Hart Lane, with Dave Mackay, Jimmy Greaves, Glenn Hoddle, Ossie Ardiles, David Ginola, Jurgen Klinsmann and Gareth Bale just some of those to have made the deepest impressions.
"We've been incredibly lucky", said Martin Cloake, co-chair of the Tottenham Hotspur Supporters' Trust. You can reel off an impressive list of players - (Dimitar) Berbatov was one of the most gifted I ever saw, Paul Gascoigne was such a special player and Hoddle was as good as everyone says.
"I was as amazed as everyone else when Spurs signed Ardiles and Ricky Villa, and I'll never forget the ticker-tape welcome they were given at White Hart Lane. You'd often find yourself watching one player rather than the match. It's a special place but it's been made special by special players."
It used to be cheaper to watch them too. In 1958, for example, a season ticket at White Hart Lane cost eight guineas and a standing ticket two shillings.
Spurs used to run out to the tune of Bing Crosby's 'MacNamara's Band' and the tune still rings out today when the players emerge after half-time.
"They used to have brass bands playing before the match as well," said Woodman, who bought his first season ticket in 1968. They'd play the Coronation Street theme tune and whenever I hear a brass band now I get nervous - my heart starts pounding.
"And the guy we sat next to, he was a friend of my uncle's and used to smoke these massive great cigars during the matches. Every time I smell cigar smoke now it always reminds me now of Tottenham and the early days."
Tottenham's new 61,000-seater stadium next door to the current White Hart Lane is due to open its doors in August next year, following one season playing at Wembley.
But for all the boosted revenues, retractable turfs and see-through tunnels, the feeling may never quite be the same.
"I don't want to think too much about the future, it goes on pause this weekend," Cloake said. "Most fans know it's necessary but all that's later. They want to wallow in it on Sunday and celebrate it and say goodbye in our own way to our home.
"It's just a football stadium but these places mean so much to people. I've probably known that ground longer than I've known anyone in my life."
PA
Join our new commenting forum
Join thought-provoking conversations, follow other Independent readers and see their replies