Why Jose Mourinho is not the manager he was, but is still the right man for Manchester United
Mourinho's best years are behind him and he will bring trouble to Old Trafford as well as success. But after three poor years, United cannot afford to be snobbish about that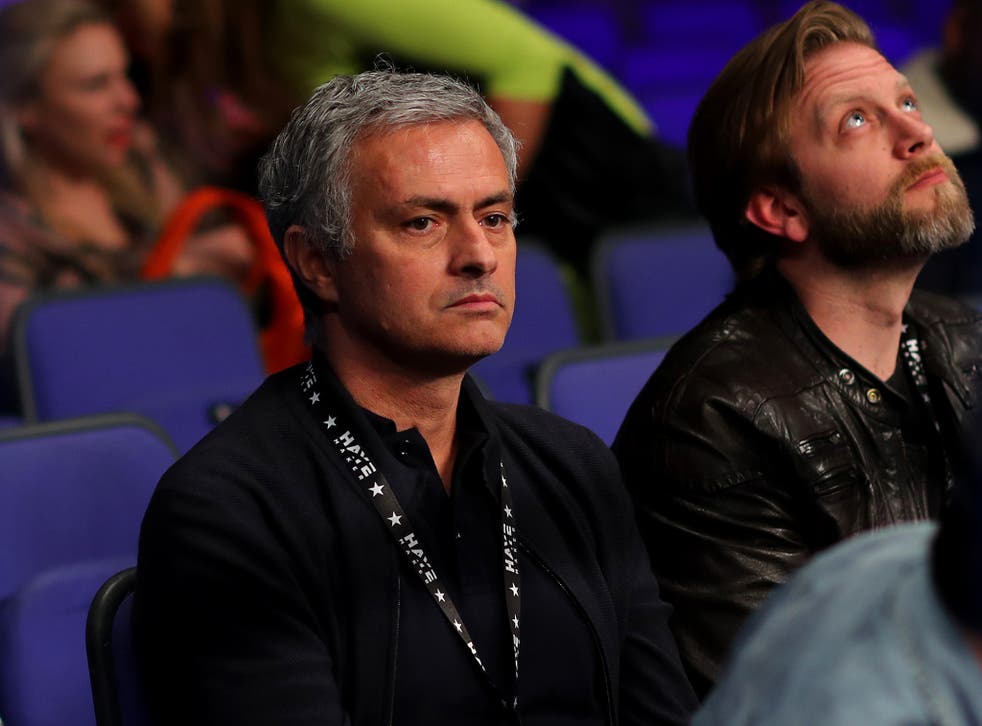 Jose Mourinho has coveted the Manchester United job for his whole career and now it is finally his. He had always hoped to replace Sir Alex Ferguson and now, three years after being passed over in favour of David Moyes, his fingers are on the crown.
The appointment feels long overdue, especially given how badly United have done in those three intervening seasons, after Ferguson stepped down leaving a vacuum that no-one at the club had any idea how to fill. Had Mourinho been appointed in 2013 they would surely have done better than their league finishes of seventh, fourth and fifth, with one FA Cup to show for it and almost nothing in Europe.
And yet it is difficult to shake off the feeling that the appointment is overdue in another sense. Mourinho is one of the great managers in football history, whose achievements – two Champions Leagues, eight league titles, 12 cups, spread all over Europe – will live forever. There has never been a winning coach quite like him.
But the best of Mourinho's achievements belonged to the last decade, not this one. This is why it is fair to ask whether Mourinho's career is on a downward curve, whether his methods are as powerful as they used to be in the modern game, with modern players.
The first half of Mourinho's career was a sensation. He overturned the European order at Porto, winning the UEFA Cup and the Champions League. Then he won consecutive Premier League titles with Chelsea, building a team that lasted for a decade. Then he won the treble with Internazionale. Eight seasons, six league titles, two Champions Leagues.
Mourinho was a master of quickly assembling powerful teams who were driven to do anything for him. He had a plan for every opponent and his players would carry out every instruction he gave them. His building-blocks were the last generation of competitive, thick-skinned resilient footballers: John Terry, Esteban Cambiasso, Didier Drogba, Diego Milito, Walter Samuel, Paulo Ferreira, Frank Lampard and the rest. All born between 1978 and 1980, all now retired or near the end of their playing days.
But this decade has been different. The last six years, three season at Real Madrid, two and a half at Chelsea, have been a disappointment. In both clubs he had a talented group of players and money to spend, even if the spending was not always entirely down to him. At both clubs he won a cup and then the league in his second season. He has never returned to the Champions League final, though, losing four straight semi-finals from 2011 to 2014.
At both Real and Chelsea the third season spiralled fast into acrimony, conspiracy theories, something approaching war with the authorities, club officials and even his own players. Michael Emenalo's parting shot about "palpable discord" with the Chelsea squad will live on until those players win again. Chelsea's development, on balance, has likely been set back by Mourinho's second spell there. Real Madrid have not won La Liga since Mourinho left either.
So why the change? Why has the bad outweighed the good in each of his last two jobs, which have followed almost exactly the same path from success swiftly down into chaos? Yes, football has changed, although Atletico Madrid and Leicester City have shown this season that low-possession approaches can still bring the best results. Mourinho is a tactical pragmatist, not an ideologue, which is why he has won the league in four different countries.
Footballers, though, have changed more definitively. At both Real Madrid and Chelsea Mourinho worked with a generation of 'millennials', players born a few years either side of 1990. These are players – Eden Hazard, Mesut Ozil, Oscar, Angel di Maria, Nemanja Matic and their leader, Cristiano Ronaldo – who respected Mourinho but did not always want to run through walls for him. They wanted to play expansive football, be told that they were wonderful, and win the Ballon d'Or.
Mourinho has no interest whatsoever in individual awards – it is one thing he has in common with Arsene Wenger – and motivates players through what he calls "confrontational leadership". In his own words, he tries to "create conflict, with the intention to bring out the best out of players". Modern footballers have a habit of reacting in the opposite way.
After what happened at Real Madrid and at Chelsea it is difficult to see Mourinho returning to the top of the club game or coaching the very top players again. Any hopes that he will build a dynasty at Manchester United in keeping with the best traditions of the club need only be compared to his promises about young players and attacking football when he returned to Chelsea in 2013. He is not about to turn into Ferguson, but then he was never was.
But United are not in the same position now as they were three years ago. They are not trying to replace Ferguson, they are trying to replace Louis van Gaal. In the last three seasons they have finished 22, 17 and 15 points behind the champions, progress only in a technical sense.
United tried continuity with David Moyes and it did not work, then they tried stability under Van Gaal and that did not work either. They are back in the Europa League next season, the second time in three years they have not even started the season in the Champions League. That costs them money and prestige and while United currently have a lot of both those stocks will not last forever.
What United need right now is a manager who can teach them to win again, who will arrive with a clear proven plan of how to get back into the top end of the Premier League at the very least. Mourinho may not be the man for sustained success or painless success any more. The up-turn he will deliver in 2016 and 2017 will likely be offset by another downturn in 2018 and 2019, when the players grow weary of his tiresome politics. But United have lost the right to look that far ahead. They do not need security, entertainment, dignity or harmony. They just need improvement.
Join our new commenting forum
Join thought-provoking conversations, follow other Independent readers and see their replies