Premier League to implement winter break from 2019/20 season
After years of deadlock, the FA and English leagues have finally reached a compromise that should give players more rest without disrupting relationships with broadcasters and sponsors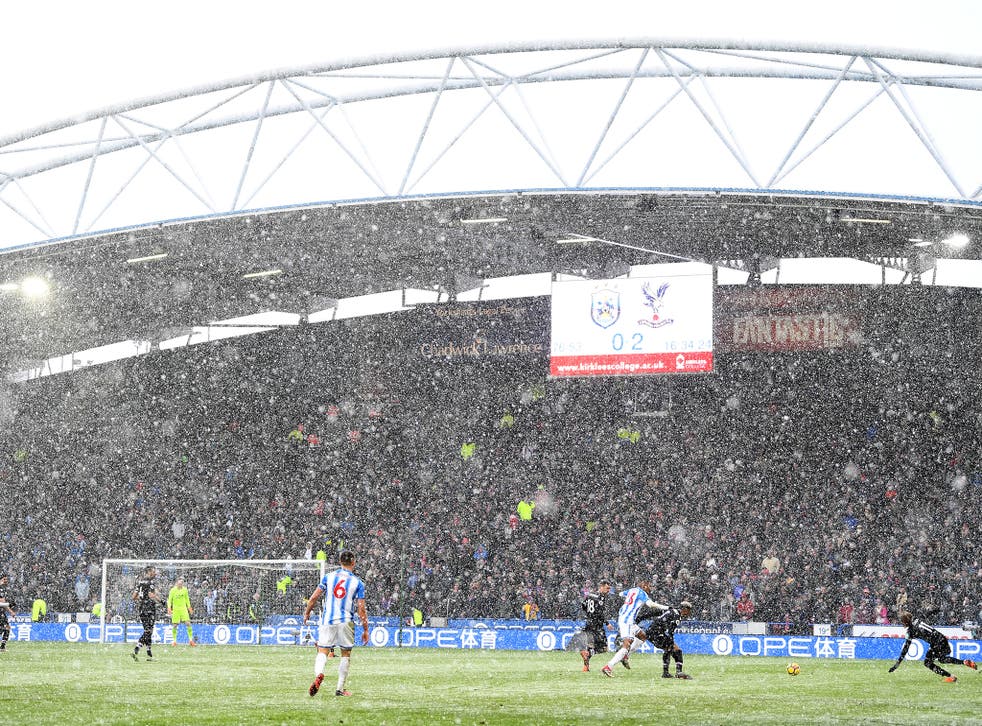 A two-week winter break will be enforced in the Premier League as of next season, the Football Association has announced.
After years of deadlock over the issue, the FA and English leagues have finally reached a compromise that should give players more rest without disrupting relationships with broadcasters and sponsors.
To make room for the two-week break, which will be introduced in February during the 2019/20 season, the FA Cup's fifth-round ties will be played midweek and will be settled on the night, while a round of Premier League fixtures will be played over two weekends, with five games one weekend and five the next.
Martin Glenn, FA chief executive, said: "This is a significant moment for English football and one that we believe will greatly benefit both club and country. It's no secret that we have a very congested fixture calendar and over recent years we have been working with the whole game to find a solution.
"Today's announcement proves that football can come together for the good of the game. We have also found a way to give the players a much needed mid-season break, whilst keeping the much-loved Christmas schedule in place.
"As we head into summer international tournaments in the future we are sure that this mid-season break will prove to be a valuable addition for our players."
Glenn stressed that regulations will be put in place to prevent clubs, particularly the top six, from using the break as an opportunity for a brief tour to spread their brand and generate revenue.
"This is not seen to be a way [of making money] and won't be," he added said. "The Premier League also feel strongly about it. This will be in their rules, so absolutely not. This has to be a player break."
As a practice that is implemented across Europe - as seen in Germany, Italy, France and Spain - the FA is hopeful that a winter break will help England to succeed at future World Cups and European Championships.
Glenn was keen to point to the physical and mental rewards that England's players would benefit from in undertaking a mid-season break.
Who is the best England player at the 2018 World Cup?

Show all 30
"If you were to look at other countries that do it, their technical people say, it's as much the mental break as the physical one," Glenn said.
"There is nothing as intense as an English Premier League season, with 38 games that all count for something. The hope is that players will be more mentally rested, which makes them fresher. From an England point of view they will hopefully go into end‑of‑season tournaments with a bit more verve and vim."
All three divisions within the English Football League will remain unchanged, with a full League programme for all 72 EFL Clubs taking place on each of the weekends where there is a break.
Shaun Harvey, EFL chief executive, said: "We very much understand, and support, the requirement and wishes of our colleagues across the game to introduce a mid-season player break. We hope it will provide the appropriate recovery time for players and have the positive impact on player and team performance that it is designed to deliver.
"At the same time we must acknowledge that fixture congestion remains a challenge and with a 46-game season to complete, plus the play-offs inside a 10-month period, it is currently impractical even if it was desirable for the EFL to introduce a similar break in our competitions. We will look to showcase the EFL during the two week period."
Join our new commenting forum
Join thought-provoking conversations, follow other Independent readers and see their replies