Richarlison to seek psychological help after tears in Brazil
The 26-year-old was pictured crying after being substituted in Brazil's 5-1 victory over Bolivia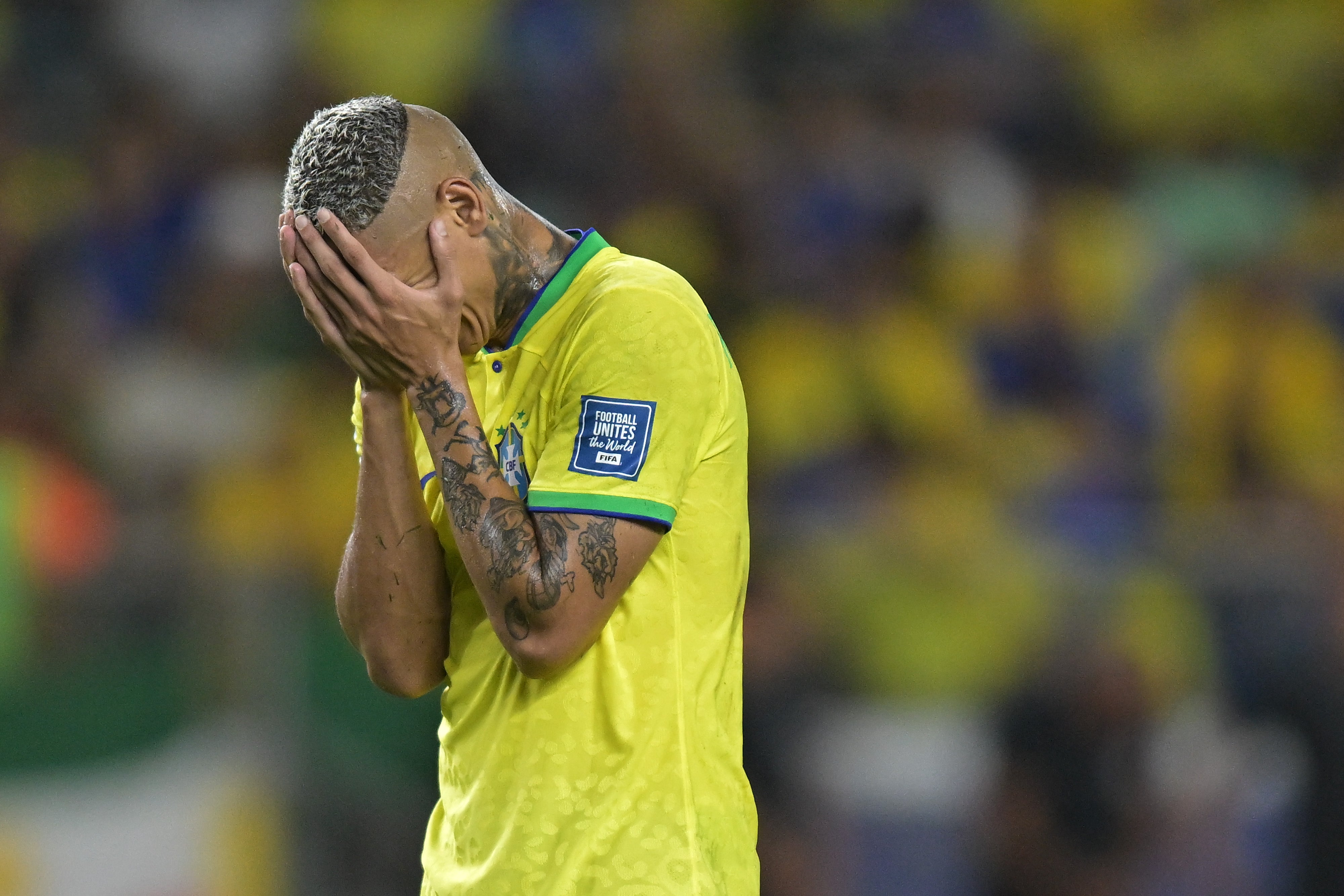 Tottenham forward Richarlison says he will "seek psychological help" after being seen in tears following his substitution during Brazil's 5-1 win over Bolivia last Saturday.
The 26-year-old says he his emotional reaction in the match was a release to help 'get things happening off the pitch out of his system'.
"I went through a turbulent time off the pitch during these past five months," he told Brazilian newspaper O Globo who reported that Richarlison has split with long-term agent Renato Velasco.
"Now things are a bit more stable at home. People who only had their eye on my money are no longer close to me."
The Brazilian joined Spurs for £60m from Everton last summer but has only scored four goals in 40 games. However, he is determined to perform well for the north London side and is planning on seeing a psychologist to help improve his mental health.
"Things are going to flow now and I'm certain that I will have a good run at Tottenham and will make things happen again," he claimed, "I'm going to return to England and seek psychological help, from a psychologist, to strengthen my mind. That's what it is about, to come back stronger."
Richarlison missed a great opportunity to score in the World Cup qualifier against Bolivia before being taken off the pitch. He explained that the pictures of him in tears were not down to his performance but off-field issues.
"That moment of sadness wasn't about having played badly," he said when explaining why he begin to cry.
"In my opinion, I didn't play a bad match in Belem. It was more about getting the things that were happening off the pitch out of my system, which had gotten out of control not because of anything I'd done but because of people close to me."
Tottenham host Sheffield United on Saturday with Brazil's next qualifier coming against Venezuela on 13 October.
Join our commenting forum
Join thought-provoking conversations, follow other Independent readers and see their replies