Roberto De Zerbi urges Brighton not to be 'like a tourist' in FA Cup semi-finals
Brighton's decisive 5-0 victory over League Two Grimsby was enough to assure the Seagulls of just their third trip to the final four.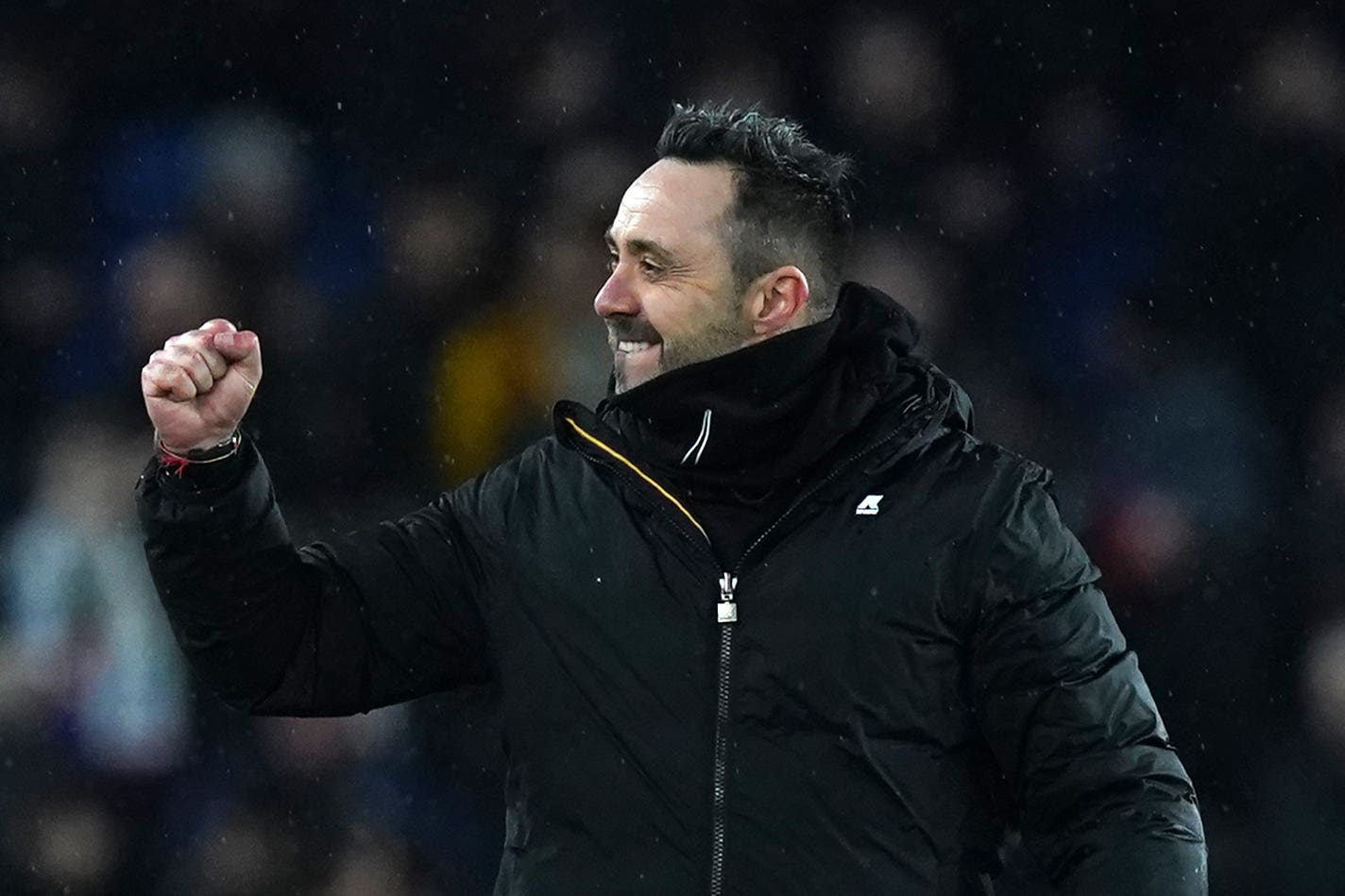 Brighton boss Roberto De Zerbi does not want his team to act "like a tourist" at Wembley, insisting Albion will approach their FA Cup semi-final with their eyes fixed on the trophy.
The Seagulls manager visited the 'home of football' last June to watch his native Italy take on Argentina in the Finalissima, he said "like an Italian fan", but his next seat will be in the dugout.
Brighton's decisive 5-0 victory over League Two Grimsby was enough to assure the Seagulls of just their third trip to the final four, and De Zerbi was looking forward to facing whichever side will stand in their way of a first trophy contest in 40 years.
"We can decide or we go to Wembley to visit Wembley like a tourist, or we go to try to win," said De Zerbi. "I know it will be very difficult against Man United or Fulham but if you play, you want to win. Always. In every competition.
"I think it is good for us. We want to change our target and if you fix your target higher, it is easier to lose, but it is the way to grow up, to progress and to improve.
"I think I prefer to improve, maybe losing (along the way), but fixing the target deeper. I don't like the target too easy."
Brighton were the Premier League side who finally slayed the Mariners after they had defeated Southampton to become just the fifth tier-four side to reach the quarter-finals and the first team in FA Cup history to beaten five teams from a higher division in a single season in the competition.
They were able to hold their opponents – 76 places up the English football pyramid – to just Deniz Undav's sixth-minute strike by half-time before Brighton took a firm grip after the restart.
Evan Ferguson scored a brace on another excellent afternoon for the 18-year-old at the Amex before Solly March and Kaoru Mitoma put the contest firmly out of reach.
Asked if it would be more satisfying to lead Brighton to a Champions League berth or their first major trophy, De Zerbi replied: "I think I can't decide. But I don't want this doubt. I want everything. I want to fight in every competition.
"I don't know where we will arrive, where we will achieve, but I know very well we are ready to fight. We are ready to try to win and we are ready to try to achieve our target."
De Zerbi's opposite number Paul Hurst remained jubilant despite the loss, with many of the home supporters sticking around after the final whistle to give his Grimsby side a much-deserved standing ovation for their history-making run.
Hurst's favourite memory was, he replied with a smile: "I think the final whistle, to be honest. Seriously. As in, not instantly, but with the fans.
"I think it's extremely unusual to lose a game 5-0 and have your fans almost celebrating and cheering like they've won a game.
"I've said to a few people, I'm not quite sure what would have happened if we had actually won the game, so that was a special moment.
"And arriving, seeing the amount of fans that were there to greet the bus and passing on their best wishes to you, that's what it's about.
"It's never easy when you lose a game – even one like this where you're a massive underdog – but there has to be an element of realism on my part.
"But I think people really need to keep an eye on this football club because in my view, they're a special team."