Romelu Lukaku, a chessboard and the Jose Mourinho phone call that lured him to Roma
Chelsea striker Romelu Lukaku was at the heart of an intricate game of transfer chess this summer which ended with his loan move to Roma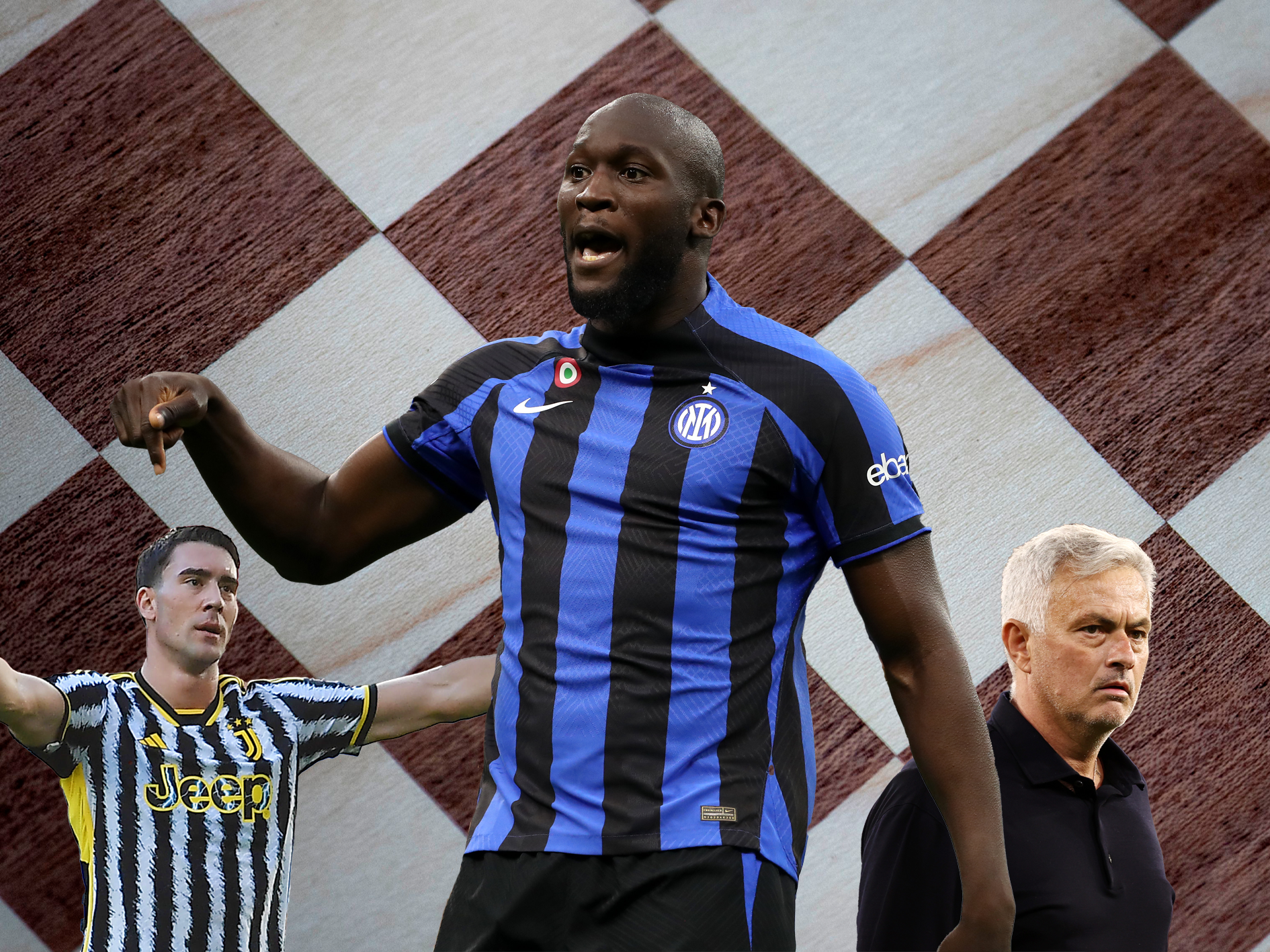 It was, not for the first time in football, a Jose Mourinho call that proved persuasive. The Roma manager last week rang Romelu Lukaku personally to say he was exactly what they were missing.
"We have a good team but we are missing a champion," Mourinho said. The Portuguese also explained to Lukaku exactly how he would work with Paulo Dybala.
The hope is that the loan move reignites Roma's faltering start to the season, and Lukaku's career.
Staying at Chelsea, while something that manager Mauricio Pochettino at least toyed with, was never really on. The club want to go in a new direction based on younger players developing in their career and capable of going to higher levels. That will be a consideration as they look for a forward in the final days of the window, although there is an expectation they will eventually move for Brentford's Ivan Toney.
The entire Lukaku situation says a lot about this summer's market, and how it was influenced by the chase for forwards and Saudi Pro League money. The Belgian had a huge offer from the newly disruptive league from the off, that would have more than quadrupled his current wages. Lukaku wasn't prepared to go there, though, and leave the top end of the game.
It had long been anticipated that he would stay at Internazionale, where he was on loan last season, but there were already doubts in his mind. Lukaku felt he was back in top physical condition from the spring, with the goals to prove it, which made it all the more surprising that he was so often left on the bench for big games. Edin Dzeko might have been enjoying a late career surge, but the very fact that Inter manager Simone Inzaghi knew the Bosnian was leaving made it surprising that he didn't seek to use Lukaku more. Lukaku felt it was better to move on, which is where Juventus came in.
As with Roma now, a huge attraction in Juventus wasn't just the status of the club but also the status of the manager. Lukaku was convinced by Max Allegri. There was just one major problem, as it turned out: Juventus first had to sell Dusan Vlahovic before bringing in Lukaku.
This is what took the move so long. In talking with Chelsea about Lukaku, Juventus assured them there was a market for Vlahovic, and it was just a matter of time. That didn't prove to be the case, despite a series of top clubs wanting strikers – including Chelsea themselves.
All of them had Vlahovic on their list, but quite far down. It is quite an unexpected development for a player who turned down Arsenal over a year ago, although unfortunate fitness issues haven't helped.
Either way, Bayern Munich were singularly focused on Harry Kane. Paris Saint-Germain are likely to get Eintracht Frankfurt's Randal Kolo Muani, and Vlahovic isn't seen as a good fit for new PSG manager Luis Enrique in any case. Manchester United were never interested, as they pursued Rasmus Hojlund.
"There was no place for him on the chessboard," in the words of one involved figure.
It got to the point where Juventus even turned around and offered Vlahovic to Chelsea. It never happened, though, which left the forward frustrated.
There was also the complication that Chelsea were at that point insistent on Lukaku moving on a permanent transfer rather than another loan.
It was then that Roma and AC Milan came in, and delicate negotiation was required by Roc Nation's Alan Redmond and Michael Yormark, as well as Belgian lawyer Sebastien Ledure. The former had the benefit of a good relationship with Chelsea, as Roma took the lead by having Mourinho speak to the player and eventually sending a party to London to do the deal over the weekend. The Portuguese was adamant they mustn't come back without getting it done.
Milan never went so far, although the interest from almost all of the country's major clubs reflects Lukaku's reputation in Italy, where he has been hailed as "the king of Serie A".
After long negotiations, and a lot of details to be finalised, a deal on a loan fee was eventually struck.
Roma and Lukaku will now press ahead seeking to fire their season. Chelsea will press ahead trying to bring in one more forward before the window closes.
Another domino in this interconnected forward market has gone, though. Whether that clears the way or makes it harder to navigate remains to be seen.
Join our commenting forum
Join thought-provoking conversations, follow other Independent readers and see their replies