I apologise I didn't do better – Sam Allardyce says sorry after Leeds relegated
The former England boss was brought in for the Yorkshire club's final four games of the season.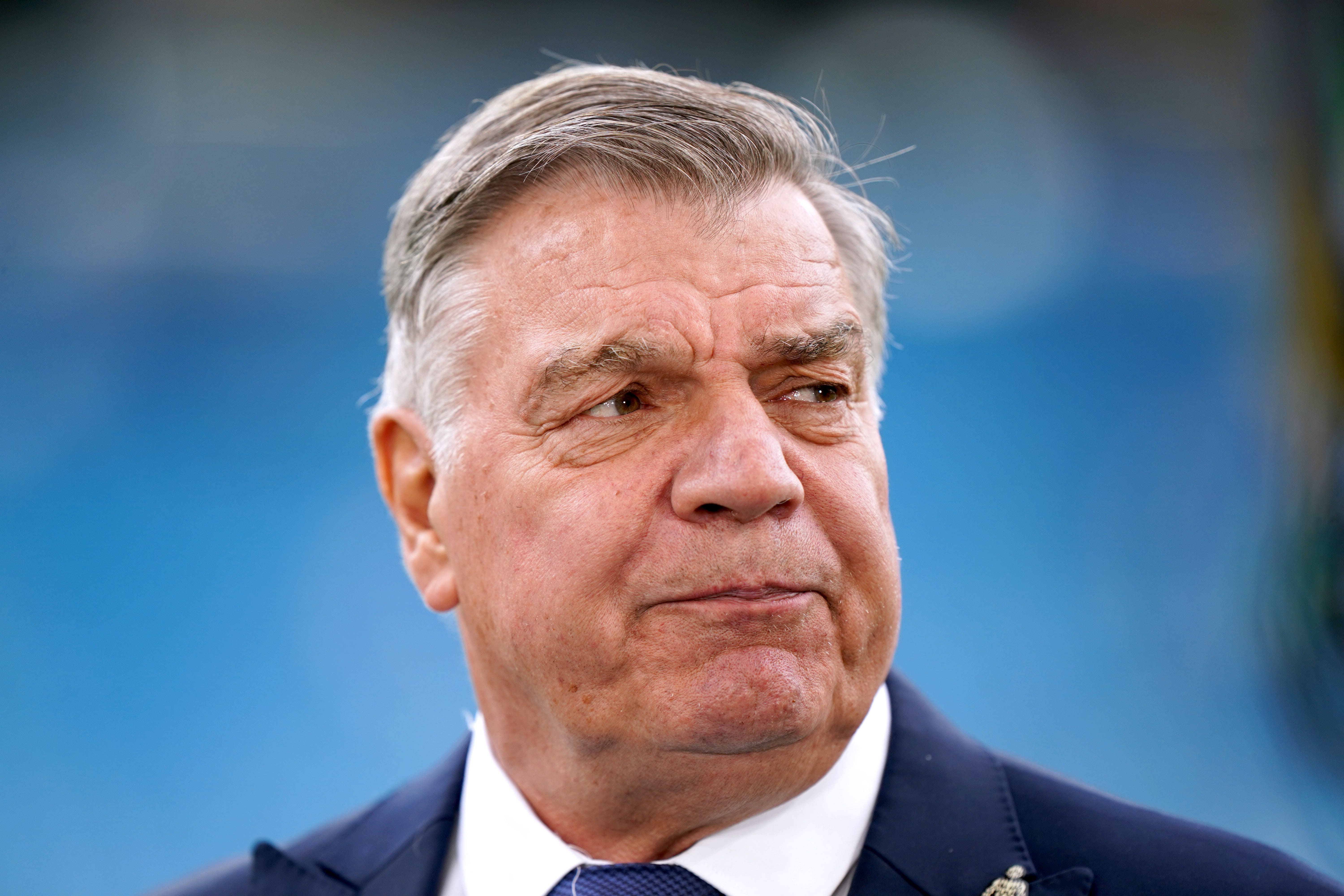 Leeds boss Sam Allardyce apologised to the club's fans after a 4-1 home defeat to Tottenham confirmed their Premier League relegation.
Allardyce, who Leeds had turned to in desperation with four games remaining, also urged the club to quickly resolve their ownership issue to aid their bid to bounce straight back from the Sky Bet Championship.
The former England manager said he had no regrets about taking on the job and will sit down with the board next week to discuss whether he will stay in the role.
Allardyce said: "I can't say I've enjoyed it. I'm glad I came back. I tried my best to get Leeds out of trouble, but I can't enjoy anything when I don't win.
"We didn't leave a stone unturned and it's really sad that Leeds is in this position and to the fans, I apologise that I didn't do better and the players didn't do better."
Leeds issued a statement shortly after the game also apologising to the club's supporters for a "painful" relegation.
It read: "We apologise to our fanbase that the performances this season have not seen the club consolidate our status as we had all hoped.
"However, Leeds United remains in a strong position to build a team that can challenge for promotion from the Championship next season.
"We know things have not been good enough, we know we have to improve, but please be assured that behind the scenes we have worked hard to ensure that the past will not be repeated.
"Our focus is now on how we get straight back to the Premier League. "
Leeds majority shareholder and chairman Andrea Radrizzani is understood to have stayed in Italy as the club crashed out of the top flight.
Harry Kane's brace and goals from Pedro Porro and Lucas Moura ensured Leeds' three-year stay was over and Jack Harrison's second-half effort for Leeds was scant consolation for their fans, who vented their fury at the board throughout the match.
Speculation is mounting over whether a consortium Radrizzani is reported to be part of is poised to complete a takeover at Sampdoria and so expedite the sale of his shares in Leeds to American co-owners 49ers Enterprises.
Allardyce said: "I can tell them (the Leeds board) what I think needs to be done and then they can say what they think.
"Obviously, how is the club going to go forward? And who with? Because we all know about whether it's going to be bought or stay the same, what's going to happen?
"That's probably the first factor that needs to get sorted out before you even speak to me, if you're going to speak to me."
Spurs, who missed out on a place in Europe next season despite Sunday's result, will also begin their search for a new manager and interim boss Ryan Mason said some "huge decisions" would have to be made by the club.
Mason, who has won two of his six games back in temporary charge, said: "First of all it's to understand who we want to be and where we want to go, going forward.
"Then it's realising who fits that, members of staff and also players as well. It's an important few weeks now and hopefully we make the right decisions."
Mason added: "We have quite big squad. Whoever is in charge in pre-season, there are a lot of players and decisions to make.
"Obviously the bigger picture is disappointment over how the season has gone as a whole because we've finished outside of Europe for the first time in a long time. We need to make sure that doesn't happen again."