It was an amazing honour – Chelsea star Sam Kerr proud of role in coronation
The Australia international on Saturday led her country's delegation in the formal procession.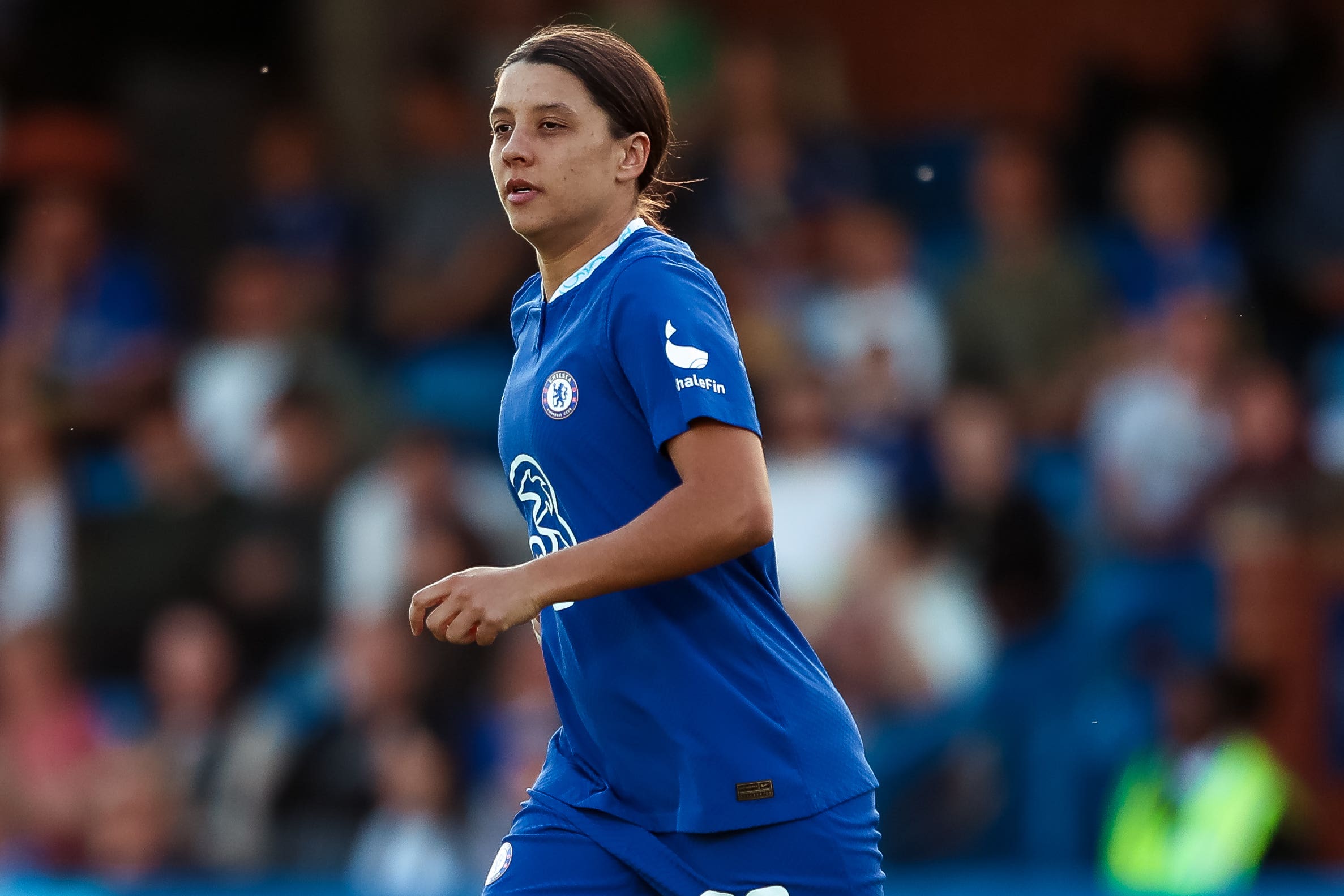 Chelsea striker Sam Kerr has expressed her pride over her role in the King's coronation last weekend, describing it as an "amazing experience".
The Australia international on Saturday led her country's delegation in the formal procession, carrying the flag as they made their way into Westminster Abbey.
Kerr, who helped Chelsea thrash Everton 7-0 in the Women's Super League the following day, said: "I got offered the opportunity to be part of it about a month ago while I was in international camp, and I originally thought the Everton game was on the same day, so I thought it was not doable.
"But Emma (Hayes, the Chelsea manager) and the club were kind enough to let me attend, obviously because it's an amazing, amazing honour, and something I'll probably tell my kids about in 10, 15 years.
"It's been a crazy week. I was quite worried about missing a training session, because that's just who I am.
"But it all worked out – we had two wins (also 2-1 against Liverpool on May 3) and I got to attend the King's coronation, which was something that was an amazing experience for me and a proud moment for my family."
Kerr was speaking ahead of Chelsea taking on Manchester United on Sunday in what is the first Women's FA Cup final to sell out Wembley.
The last two finals have been won by the Blues with Kerr scoring a brace in each, and the prolific 29-year-old forward said: "I love playing at Wembley, I think it's probably my favourite stadium to play at in the world, just based on whenever you go there it's a big game.
"I think this team always steps up when there's a big occasion so it's going be amazing – a packed-out crowd – my family is coming over for it. It's going to be very exciting."
As well as the FA Cup triumphs, Chelsea – currently a point behind WSL leaders United with a game in hand after Wednesday's 6-0 victory over Leicester – have also secured three league titles and two League Cups since Kerr joined during the 2019-20 season.
Kerr added: "I think when you win one trophy, you can't help but want more.
"I love winning, whether it's FA Cup finals, a game at the weekend, in training, whatever, and I hate losing, so it's easy to stay motivated as a footballer, that's our job, that's why we do it. If I wasn't motivated, I wouldn't be playing football. The FA Cup is a very important trophy to us and hopefully we can keep it at Chelsea."