Partick Thistle's new half sun/half Lisa Simpson mascot is absolutely terrifying
Scottish Premiership club release their new mascot named 'Kingsley' that's designed by Turner Prize winner David Shrigley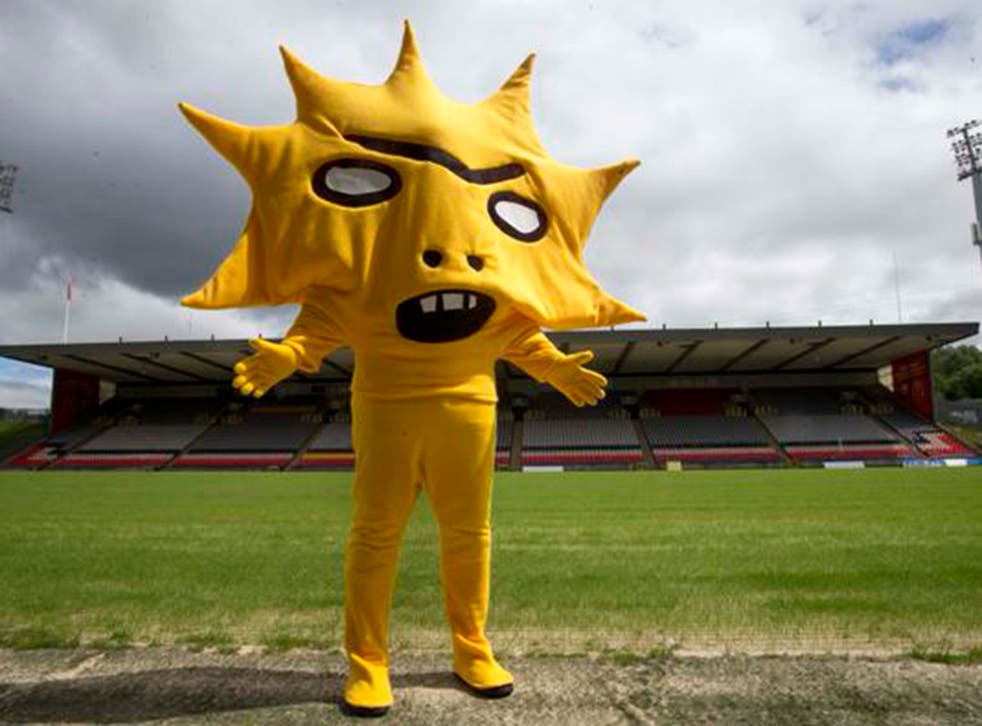 Scottish football club Partick Thistle have unveiled their new mascot, and it's absolutely terrifying.
In what can be descired as a half sun, half Lisa Simpon, 'Kingsley' has already received a hugely negative reaction on Twitter. Some users acknowledged the peculiar monobrow, while others highlighted the soulless eyes and garish teeth that are on show as what put them off the newest addition to Thistle.
The mascot, who the club revealed was designed by artist David Shrigley, represents the new two-year sponsorship deal that the Jags have agreed with California-based investment advisory firm Kingsford Capital Management.
It comes after the company's managing member, Mike Wilkins, became interested in the club after meeting on of his favourite artists, Turner Prize-winning Shrigley – who just happened to be a Partick Thistle supporter.
Perhaps even more frightening was the unveiling of 'Kingsley', who appeared sideways in the players' tunnel at the club's Firhill Stadium before turning to face the camera and wave - complete with the traumatising half-smile on its face.
Watch the video of 'Kingsley's' unveiling below...
But the unveiling of 'Kingsley' didn't go down on social media, with one fans labelling it "terrifying" and another claiming it to be "an evil Pokemon type thing".
Unfortunately for fans at Firhill, 'Kingsley' is going to be around until 2017 at least. Good luck.
Join our new commenting forum
Join thought-provoking conversations, follow other Independent readers and see their replies