The rise and rise of Mike Ashley at Ibrox - but what does it mean for Rangers?
Newcastle's owner has taken control of Rangers. Jack Pitt-Brooke looks at how he did it and what the future may hold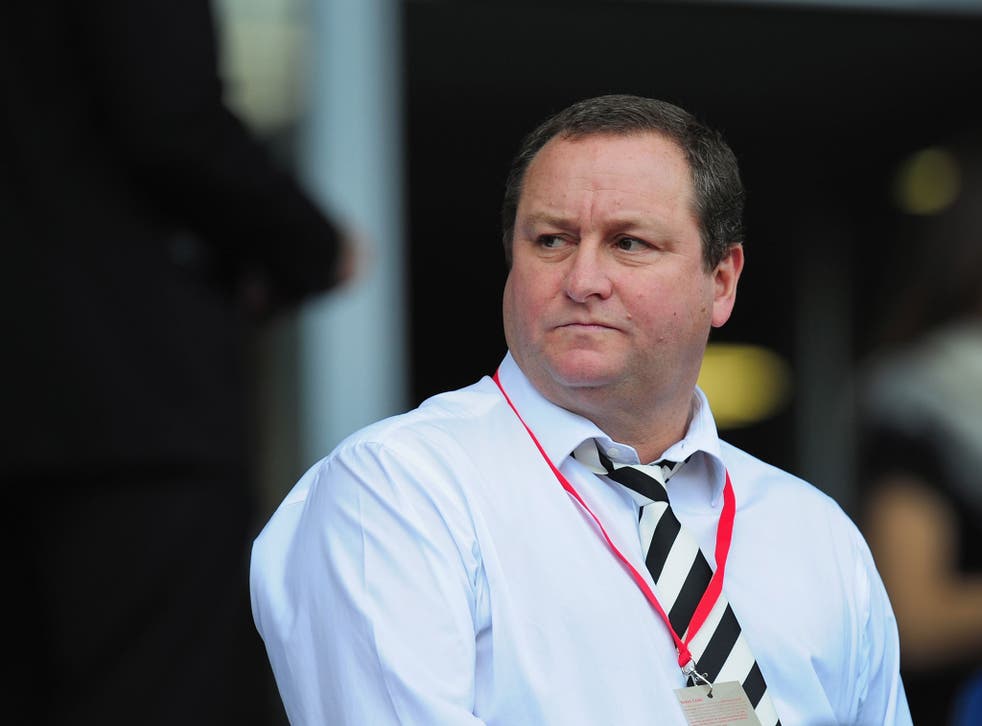 Q. What happened on Monday?
A. Rangers confirmed the departure of chief executive Graham Wallace in a statement to the Stock Exchange. On Monday night the former managing director of Newcastle United, Derek Llambias, was thought to be close to replacing him in the role. Both changes are the result of Mike Ashley's growing control of the club. Wallace's departure was inevitable when the Rangers board agreed on Saturday morning to accept a £2m interest-free loan from Ashley to address their funding crisis. Finance director Philip Nash also resigned on Friday. Ashley, as part of the terms of the deal, can now appoint two new directors to the board, to replace Nash and Wallace. Llambias is set to be the first.
Q. How powerful is Mike Ashley?
A. Ashley only owns 8.3 per cent of the shares at Rangers but is now the most powerful man at the club. He already runs Rangers' shirt sales and retail operations and has bought the naming rights to the Ibrox stadium. He will now appoint two new board members, likely to include the naming of a new chief executive. Ashley's loan is secured against Rangers' Edmiston House and the Albion Car Park properties. Ashley will be the man shaping the future of the troubled club.
Q. What will Ashley do next?
A. Ashley signed an agreement with the Scottish Football Association (SFA) three years ago, which limited him to no more than 10 per cent of Rangers' shares, owing to his involvement with Newcastle United. Should he want to get round that limit, though, the SFA accepts that it might not be able to stop him. Last month Rangers asked the SFA about the possibility of Ashley owning over 26 per cent, but Ashley has not made his intentions clear. Many are waiting for him to declare his hand: he could try to gain more shares, possibly through underwriting a share issue, or remain content with his current influence.
Q. Who are Ashley's rivals and allies?
A. Ashley was not the only man seeking to put extra money into Rangers this month, and the action of the board in accepting his £2m loan is a personal victory for the Newcastle owner. Dave King, a former director of Rangers, had offered to invest £16m in exchange for being able to make appointments to the board, but no agreement was reached. Brian Kennedy, the owner of Sale Sharks, made another offer of funding late last week, which could have delayed Ashley. But Ashley had the strongest allies among the shareholders, including Sandy Easdale, who owns 5.2 per cent of the shares and almost another 21 per cent by proxy. "Mike is a very wealthy individual and he does want to help the club," Easdale said. "I can only see it being a good thing." When finance group Laxey Partners, which controls 16.3 per cent of the shares, backed Ashley, his victory was complete.
As it became clear late last week that Ashley's offer would be accepted, King insisted his ambitions for the club were unaffected. "Our offer is for a long-term, permanent solution that can take the club forward and unite the fans and the board for the first time in many years," King said, although he had not yet made a statement regarding the departure of Wallace on Monday.
Q. Where does this leave manager Ally McCoist?
A. Rangers are second in the Scottish Championship. McCoist has been under some pressure, but on Monday said he had been given assurances by the chairman of the PLC board at Ibrox, David Somers, and Easdale, who is chairman of the club's football board, that he would not be replaced.
Speaking ahead of Tueaday's League Cup quarter-final with St Johnstone, McCoist said: "Having spoken to both gentlemen, they have confirmed to me they want me to continue my job as Rangers manager and, as you would expect, to concentrate my thoughts on the [next] game."
Join our new commenting forum
Join thought-provoking conversations, follow other Independent readers and see their replies