Son Heung-min hopes Tottenham's family feeling can galvanise Richarlison
Richarlison scored only three times for Spurs last season and was pictured crying after Brazil's win over Bolivia last week.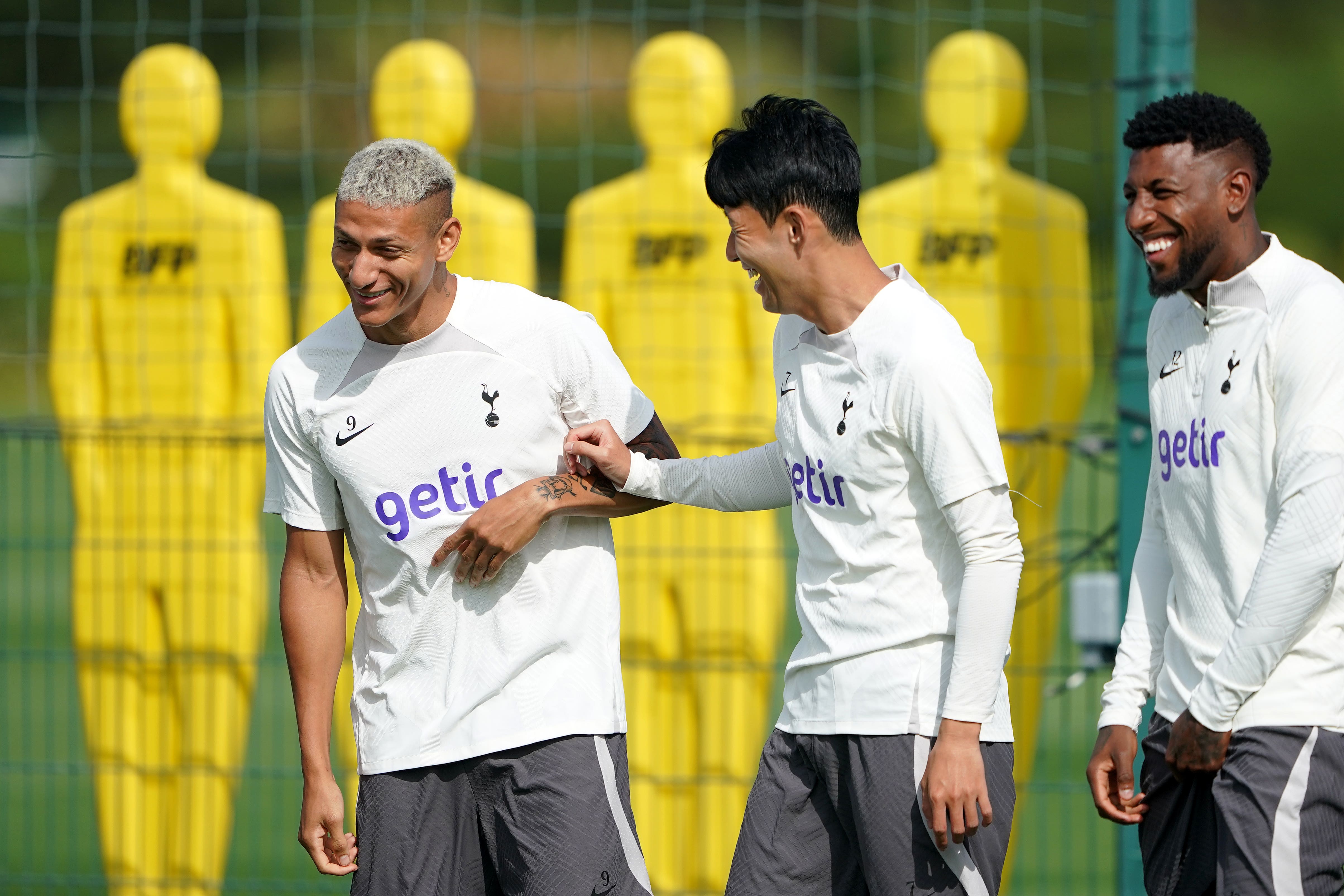 Captain Son Heung-min knows Tottenham's "family" will continue to stand behind "strong" Richarlison but hopes Saturday's match-winning contribution by the Brazilian can boost his confidence.
Richarlison turned his poor form on his head by coming off the bench to equalise in the eighth minute of stoppage time against Sheffield United before he set up Dejan Kulusevski's winner two minutes later in a dramatic 2-1 victory.
The ex-Everton forward scored only once in the Premier League last season following a £60million move and was pictured in tears while on international duty after he fired more blanks for Brazil during the past week before he later revealed his desire to seek "psychological help" upon his return to England.
Saturday's display off the bench was the perfect tonic for Richarlison after he spoke openly on Tuesday night about the "turbulent time" he has experienced during the past five months and he earned praise from his skipper following a euphoric triumph in N17.
"Not only me, everyone in the squad and club was very happy for Richy," Son said.
"It was tough for him and we all hoped that this game would help his confidence. He changed the whole game, that's what we were waiting for.
"Richy, probably everyone is not happy when not in the starting XI but we know how important it is to come on and change the game like he did or Ivan (Perisic), Brennan (Johnson), Emerson (Royal), Pierre (Hojbjerg).
"Everyone did a really good job. It's important to keep an eye on it.
"For Richy, everyone is very happy for him.
"Richy is a really strong guy, a good character and can always bounce back strong, but when you have a tough time you need good people around you.
"I always try to be a friend of him and if he needs anything then I can help him from my experience or playing-wise, also. I think everyone is standing behind him helping. He did an amazing job for this club."
Tottenham's last-gasp success on Saturday has added to the growing optimism in north London and the dramatic nature contributed towards jubilant full-time scenes.
The whole Spurs squad ran towards a packed South Stand to celebrate and Sonny was eager to push Richarlison out on his own to accept the acclaim.
New head coach Ange Postecoglou has quickly changed the mood at the club and a family feel is now present amongst the playing group.
Asked about trying to make Richarlison soak up the applause, Son added: "This is part of family. We always want to have a good time when we play with each other.
"Richy obviously had a very tough time, a tough season. But I was very, very happy. I was probably more happy than him!
"We need him as a team, he has really good quality but the confidence is massively different. For Richy, I just wanted to give him the big hug he deserved and he really showed his quality.
"We are still on the way. Obviously it is big games especially like this that make it more tighter and closer as a group.
"I think obviously you can't compare to the real family but we are getting really, really tight in the changing rooms.
"Everyone is working for each other, everyone is running for each other, everyone is fighting for each other. If someone comes off, you give a hand and everyone is happy to do that.
"That makes us really strong as a team and a group. We're getting really close. We hope we can be even tighter than this."