How does Steve Bruce's record compare with other managers of Mike Ashley reign?
The 60-year-old won 28 of his 97 games at the Magpies' helm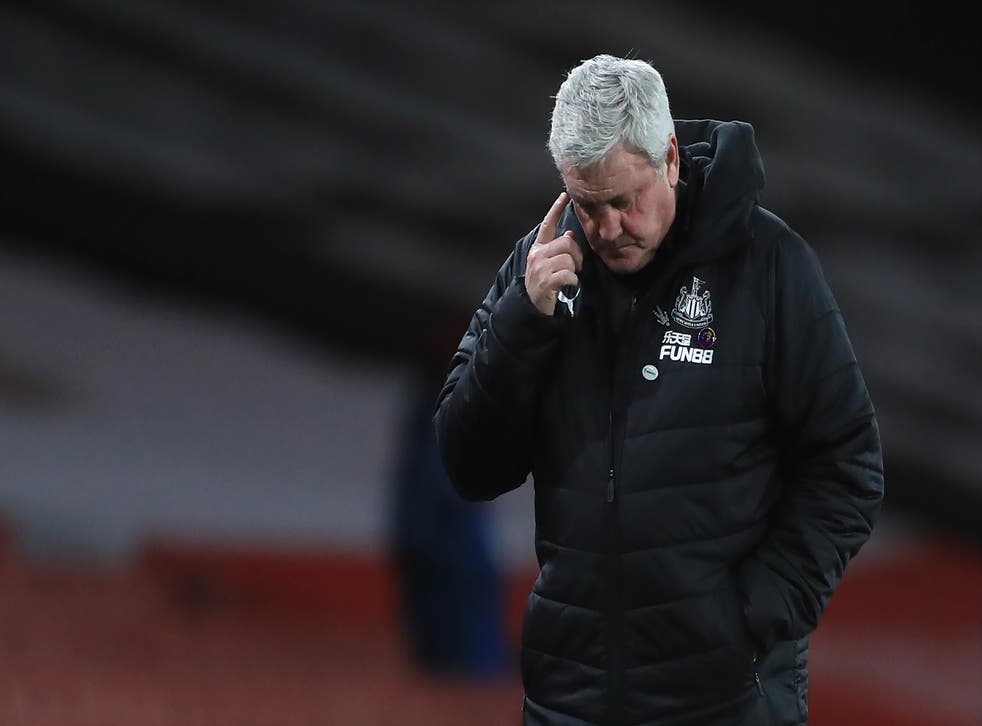 Steve Bruce's reign as Newcastle's head coach ended on Wednesday after an intensely difficult spell on Tyneside as the club's new owners opted to bring in their own man.
A club statement read: "Newcastle United can confirm that Steve Bruce has left his position as head coach by mutual consent.
"He leaves the Magpies after more than two years in charge, having steered the club to 13th and 12th-place finishes in the Premier League and reaching the quarter-final stage in both the Emirates FA Cup and Carabao Cup during his tenure.
"Newcastle United would like to place on record its gratitude to Steve for his contribution and wishes him well for the future."
Bruce leaves three days after his 1,000th game as a manager ended in a 3-2 home defeat to Tottenham, during which disgruntled fans renewed calls for him to go.
Here, we take a look at how his record compares with those of the other nine men who were at the helm under former custodian Mike Ashley.
Sam Allardyce
Total
P 24 W 8 D 6 L 10 Win ratio: 33.33 per cent
P 21 W 7 D 5 L 9 Win ratio: 33.33 per cent
Kevin Keegan
Total
P 22 W 7 D 6 L 9 Win ratio: 31.82 per cent
Premier League
P 19 W 5 D 6 L 8 Win ratio: 26.32 per cent
Joe Kinnear
Total
P 21 W 5 D 9 L 7 Win ratio: 23.81 per cent
Premier League
P 19 W 5 D 8 L 6 Win ratio: 26.32 per cent
Alan Shearer
Total
P 8 W 1 D 2 L 5 Win ratio: 12.50 per cent
Premier League
P 8 W 1 D 2 L 5 Win ratio: 12.50 per cent
Chris Hughton
Total
P 70 W 39 D 17 L 14 Win ratio: 55.71 per cent
Championship
P 46 W 30 D 12 L 4 Win ratio: 65.22 per cent
Premier League
P 16 W 5 D 4 L 7 Win ratio: 31.25 per cent
Alan Pardew
Total
P 185 W 71 D 41 L 73 Win ratio: 38.38 per cent
Premier League
P 155 W 58 D 34 L 63 Win ratio: 37.42 per cent
John Carver
Total
P 20 W 3 D 4 L 13 Win ratio: 15.00 per cent
Premier League
P 19 W 3 D 4 L 12 Win ratio: 15.79 per cent
Steve McClaren
Total
P 31 W 7 D 6 L 18 Win ratio: 22.58 per cent
Premier League
P 28 W 6 D 6 L 16 Win ratio: 21.43 per cent
Rafael Benitez
Total
P 146 W 62 D 30 L 54 Win ratio: 42.47 per cent
Premier League
P 86 W 27 D 21 L 38 Win ratio: 31.40 per cent
Championship
P 46 W 29 D 7 L 10 Win ratio: 63.04 per cent
Steve Bruce
Total
P 97 W 28 D 27 L 42 Win ratio: 28.87 per cent
Premier League
P 84 W 23 D 23 L 38 Win ratio: 27.38 per cent
Register for free to continue reading
Registration is a free and easy way to support our truly independent journalism
By registering, you will also enjoy limited access to Premium articles, exclusive newsletters, commenting, and virtual events with our leading journalists
Already have an account? sign in