Labour demand Super League answers from Boris Johnson after meeting with Manchester United
Plans for the Super League quickly disintegrated after the weekend amid uproar from fans
Miguel Delaney
Chief Football Writer
Sunday 25 April 2021 22:30 Comments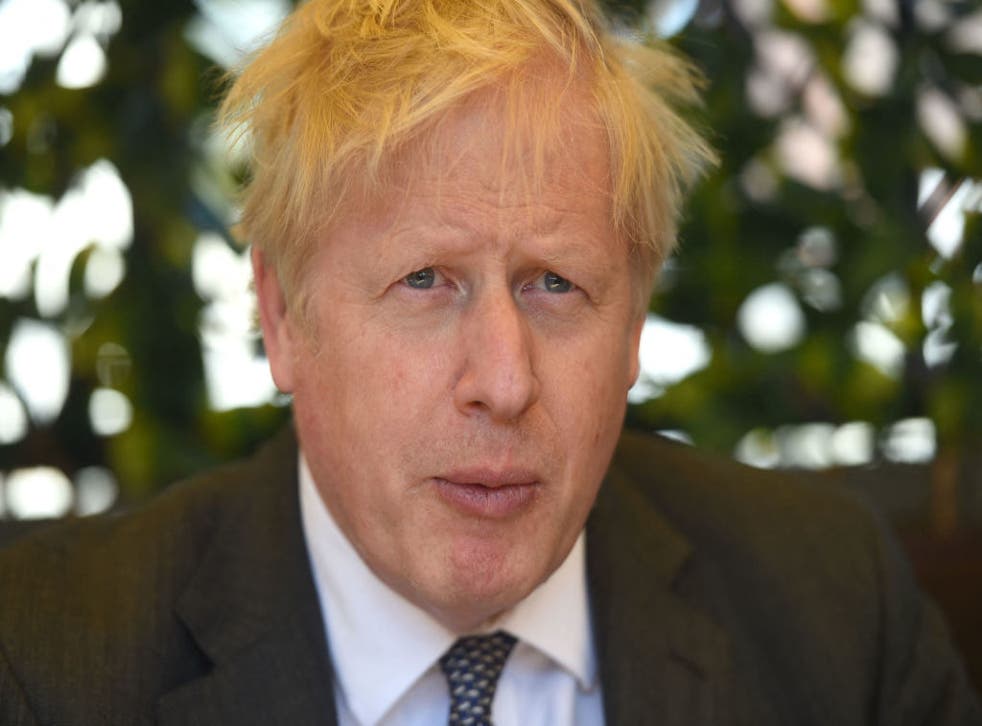 Labour have demanded Prime Minister Boris Johnson clarify exactly what was "promised to Manchester United about a European Super League", in a second letter from Shadow Secretary of State for Culture, Media and Sport Jo Stevens to Cabinet Secretary Simon Case regarding the issue.
"If Boris Johnson gave the European Super League his backing and then publicly turned on the plan then the British people deserve a full, clear and immediate explanation and apology," the letter reads.
The Independent first broke the news of the 14 April meeting between United's outgoing executive vice-chairman Ed Woodward, Prime Minister Johnson and chief of staff Dan Rosenfield, with both the club and Number 10 insistent that only Covid passports and the return of fans was discussed. The Sunday Times has subsequently reported that the Super League was discussed, and that sources say the government "appeared to offer support" for the controversial idea.
"Sources claim Rosenfield's conversation with Woodward emboldened the English clubs to back the scheme, heralding the biggest crisis in the game for decades," the report reads. "Sources accept that Woodward may have briefly met Johnson and left with the wrong impression that he was in favour of the proposal."
United say that their stance is unchanged, and the Super League was not discussed.
Government sources maintain the same line, that there were no talks around the plan, and that the meeting concerned the return of fans to stadiums.
Stevens' letter demands clarity, and includes another call for the minutes and any correspondence to be published, as well as a list of questions to be answered.
"1. When was the meeting with Ed Woodward that took place on 14 April 2021 arranged?
2. In what capacity was Ed Woodward attending the meeting?
3. Who else was present at the meeting?
5. Will you publish any correspondence relating to the meeting?
6. Was anyone from the Department of Digital Culture Media and Sport present at the meeting?
7. What meetings have taken place between a) The Prime Minister and his officials b) DCMS ministers and officials, and representatives of Liverpool, Tottenham Hotspur, Arsenal, Chelsea and Manchester City Football clubs?
8. Please publish any correspondence relating to these meetings
9. What discussions took place at any meetings?"
The other Premier League clubs previously told The Independent they had no knowledge of the meeting.
Register for free to continue reading
Registration is a free and easy way to support our truly independent journalism
By registering, you will also enjoy limited access to Premium articles, exclusive newsletters, commenting, and virtual events with our leading journalists
Already have an account? sign in
Register for free to continue reading
Registration is a free and easy way to support our truly independent journalism
By registering, you will also enjoy limited access to Premium articles, exclusive newsletters, commenting, and virtual events with our leading journalists
Already have an account? sign in
Join our new commenting forum
Join thought-provoking conversations, follow other Independent readers and see their replies