How Fifa is leading the push for football transfers' biggest change since Bosman
One of the sport's biggest money pits, where superagents retain so much control in the game, will be decided in the courts, not on the pitch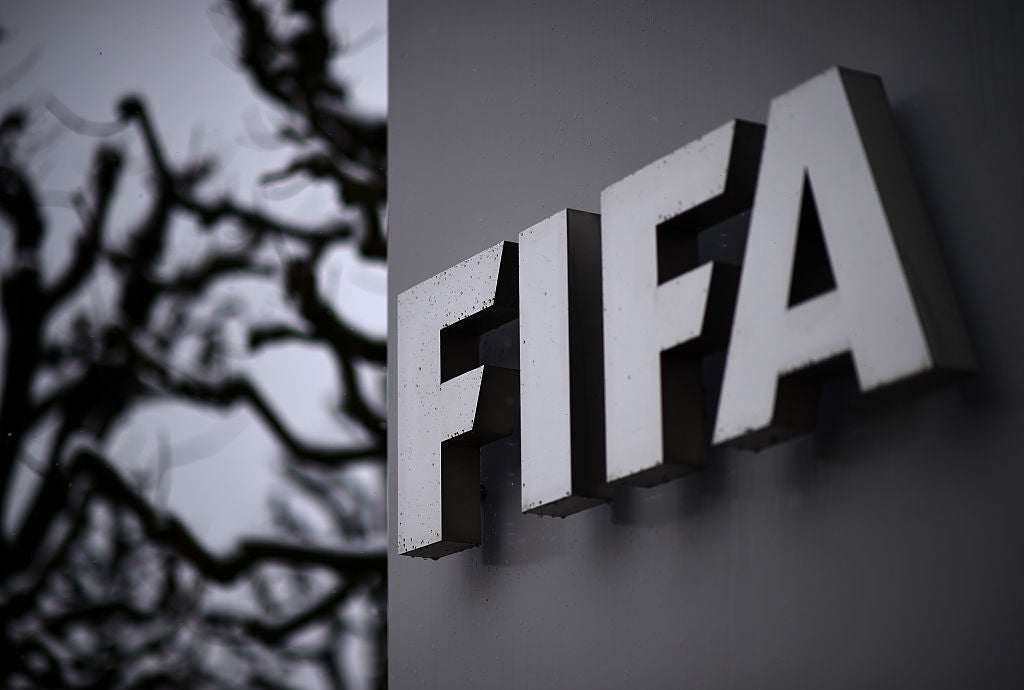 As with so much in modern football, a moment that could transform the entire game is set to arrive far away from the pitch, and probably in court.
Fifa is currently in a battle with most of the game's agents, although the global governing body would not characterise it as that. Officials insist they are simply engaging in a reform of the industry that "everyone except some agents considers absolutely necessary to address widespread abuses and a system currently fuelled by speculation". That extends to all of the game's major stakeholders and the primary European institutions – from the European Commission to the Council of Europe – who have long asked Fifa to "do something".
The position on the other side, most notably the Association of Football Agents [AFA], is that this does indeed come down to European law – but not in the way people at Fifa think. It is strident that the federation has no legitimacy to regulate this. The view is that representing players is a business outside of the running of the game and that the provisions for the forthcoming Fifa Football Agent Regulations [Ffar] go against European Union anti-trust law – especially with regard to forbidding payment to a supplier above a certain level.
The Court of Arbitration for Sport did rule in July that Fifa has legitimacy here, but a referral from a District Court in Germany has brought the case before the European Court of Justice [ECJ].
If this already seems a dry back-and-forth of legal claims, it will have significant influence on how the very sport is played. Not exactly a new Bosman ruling, but a potentially transformative case all of its own that does come down to far bigger issues such as sport versus business and what any cultural model of football should be.
Fifa's entire position is that it is addressing what is good for the game rather than actually taking on the representative industry. "Good agents are hugely important," says Jan Kleiner, Fifa's director of football regulatory. "But since agents act at the very centre of the international football transfer system, Fifa has the authority and responsibility to regulate their activities within that system."
The root motivation of the reform is that the current transfer ecosystem incentivises the movement of players, primarily through the focus on commissions which accelerates the market and concentrates on increasing money at the top end of the game, thereby affecting competitive balance.
As justification for this, Fifa relates a few key figures.
Every year, players move more quickly and more often between clubs. Every year, 10 times more money is paid to agents than paid to grassroots clubs. Every year, the money spent on transfers grows, as do service fees paid to agents. A 400 per cent increase in the latter over the last decade saw a record spend of $696.6m (£557.3m) in this window, representing nearly 10 per cent of the total outlay on transfer fees.
That has gone hand in hand with the growth of so-called "superagencies" and conglomerations, the largest of which is CAA Stellar. The current conditions are seen as perpetuating their domination.
Pointedly, as regards big agency domination, even smaller agencies and independents dispute that. They say Fifa's plans will merely strengthen the power of the "supermarket model" since the larger companies will be able to weather the greater costs. There is also an insistence one of many unintended consequences will be the entry of more unscrupulous agents due to a willingness to offer what other representatives won't.
The view of one lawyer working with the AFA is that the idea it is agent commissions driving the market is "beyond making any sense". All of the demand comes from the clubs. They are willing to pay the players so much as part of what has become a financial arms race, and agents merely mediate this. There is also a belief that many of the economic issues that Fifa describe also come from systemic dysfunctions and inequalities in football's ecosystem, of which any problems with agents are only a symptom.
"People read cartoon descriptions of agents from rare transfers that bear no relation to the actual reality of the industry," one prominent agent privately argues.
The fact that the AFA's legal challenge against the regulations will take place over the last 10 days of September has limited the ability of many involved to speak openly on this. That comment still points to one of the many tensions at the core of this.
There are then separate but bigger concerns about how the current system has brought reports of unethical and criminal behaviour, as well as cases of abuse and even human trafficking.
With the matter going before the ECJ, Fifa is confident the European judges will understand the specificities of the football industry. The agents are concerned Fifa doesn't understand their business.
"They don't know the specifics because they only see the surface," was one response. This is a shared view even among agents who despise each other – a common enough theme – although some recognise a need for reform.
This is where Fifa would rebut the idea it is ignorant of the business. It points to a five-year consultation process that involved FifPro, the European Club Association, the World Leagues Forum as well as member associations and confederations, and "a large number of agents and agent representative organisations". Fifa insists that feedback is overwhelmingly positive, even from agents and agent organisations.
The head of one major football body insists the requirement for better agent regulation is "inarguable" and unanimous, and many would point to how all of the major American sporting associations have the same rules that Fifa is trying to introduce, including almost identical caps on commission.
Against that, high-profile agents say there was "a lack of invitation" and that there has "never been any public disclosure of these consultations".
Fifa expressly states this is factually wrong, and that there was both invitation and disclosure as illustrated on its website.
Sources within the global body argue that all representative organisations were invited but some of the biggest agents just refused to engage, and that this is now seen as a litigation strategy to delegitimise the entire process.
Either way, if Fifa succeeds, its reforms will bring the following:
The establishment of a licensing system, involving an exam
A requirement for agents to provide full transparency towards clients about payments they receive
The payment of agent service fees via the Fifa Clearing House, as a measure against financial crime and to protect financial integrity
The prohibition of multiple representation, so an agent can only work for any one party in a transaction
Stricter regulations for the representation of minors
The establishment of a mandatory service fee cap, to avoid excessive financial incentives and conflicts of interest
It is the last of those that has provoked the fiercest dispute from agents, beyond the opposition to the basic premise of Fifa regulating. The cap is being described by lawyer Philip Wehler as a "hardcore, anti-competitive measure fixing purchase prices" that represents a "violation of EU anti-trust laws".
Fifa's position is that to protect the functioning of its transfer system in line with its 2001 agreement with the European Commission, a cap is necessary to reduce existing financial incentives which promote player movement. It is also said that the cap is a pro-competitive measure because lump-sum commissions have such a destabilising effect on the economic make-up of the game. Aside from how they incentivise movement, only a handful of clubs can pay the £20m minimum commission required for most top talent, further concentrating that talent among six to eight teams.
There is also the argument that the very nature of modern football ensures that the more money that swirls around, the more top players' wages balloon in an escalating arms race.
Fifa wants to reduce transfer incentives and nuance how service fees are paid, so they are proportionate to salary. This would in essence mean the interests of player and agent are more aligned, increasing transparency regarding what footballers pay for. As it stands, Fifa posits, the commission on fees covers a wide range of services that agents otherwise tell their players are "for free".
A series of agents spoken to for this article say that reflects Fifa's misunderstanding of the business. For one, they argue, service fees aren't just for transfers. They're also for contract extensions, and the majority of good agents would never push a move their client doesn't need, since this would be bad for everybody in the long term. What's more, all modern agents right down to independents are expected to have office premises, player care staff, media, social media and scouts, not to mention a lot of expenses on travel. All of this is to serve the player and "has a direct correlation to performance".
Fifa admits it's a "cultural shift" to charge players for this at base, but that it's a more "transparent and fair" way of doing business. "It is difficult to understand why agents would not be able to issue transparent invoices to their clients for all additional services, which are not subject to the cap," Kleiner says. Agents would respond that the cultural shift would be agent income being restricted at the exact point players expect greater service.
That could also lead to the unintended consequence of further incentivising transfers since some agents would instead just seek more commissions.
"It's like a streaming service saying if artists aren't happy with their royalties they can do more concerts," one agent says. "Could they do it? Yes. Is it a solution or even rational? No."
The argument is again that superagencies could more easily absorb this.
Fifa would also point out that the cap wouldn't apply to sponsorship or any endorsement deals. The agents say that the vast majority of players – right up to mid-table clubs in even the Premier League – don't have commercial appeal so would end up being the ones punished.
As regards the question of representing multiple or all parties in the same transfer, the motivation behind this is pure transparency and to avoid a conflict of interests. The argument on the other side is that it's simply what the relevant parties agree. Fifa would say it is important because it could theoretically mean players don't have the same level of information as their agents.
There is also pushback on the point of how more money goes to service fees than grassroots since they are seen as two unrelated areas. Agents say they only take a percentage of a player's salary, and that has nothing to do with money coming from or going to grassroots.
It is viewed by one representative as a false comparison to further a caricature.
Fifa would counter that it is highly corrosive to the game's solidarity if so much money leaves its ecosystem and that it is necessary for redistribution mechanisms to function. The argument there is to ensure less money goes to offshore accounts or impenetrable tax havens, with that increasing financial transparency and integrity.
Agents based in England argue there is already a workable clearing house in the country. Fifa would respond it has to take a "global perspective" and create a level playing field, which would consequently mean the changes for those in England wouldn't be that dramatic.
One argument outside England, however, is that amounts to control of a money flow that further facilitates uncompetitive price-fixing.
Even on the issue of minors, agents would dispute Fifa's position, insisting they require representation the most. The reality will still be that clubs want to sign the most promising young players. An absence of representation could just lead to more unscrupulous actors or illegal payments. Fifa's position is that the rules do not prohibit the representation of minors, but set a reasonable and proportionate framework.
If all this sounds like the "Wild West", a description that Fifa says came from an agent, another counterpoint is that this description only arose after 2015.
That was when the global governing body decided to deregulate the agency business, which agents argued against, and points to why they should be listened to now.
Fifa actually admits that was "a mistake by the old administration".
"But we could have continued to do nothing," one source says. "Those agents who want to work in a transparent manner have nothing to fear."
The issue of licensing is the one area where there is common ground. Otherwise, differences abound.
Many will be laid out in the legal challenge in England, where some high-profile agents will be cross-examined. A decision on that will come at some point before the new regulations are implemented as planned on 1 October.
The one country that could be exempted is Germany, due to a successful provisional injunction and an appeal by Fifa that won't be heard until 24 January.
That could bring a "scattered landscape" that the governing body would have to work around, and could create loopholes, before a potential hearing in front of the ECJ and regional courts.
Petros Mavroidis, a Greek-Swiss professor who has worked on football issues right up to Financial Fair Play, believes the entire case is "going to be instructive" for the future of the game.
"It went before CAS and it was decided that Fifa has the right to regulate football agents. Now there is the similar case before a German court that will end up before the European Court of Justice.
"If I go by past evidence, the European Court of Justice doesn't pay too much heed to CAS.
"If this happens, I would expect the court to start to ask who has the right to regulate agents. Have member states transferred this right to Uefa/Fifa? And if yes, let's assume yes, does Fifa observe European law when regulating agents? If no, it's the end of the story. Fifa cannot regulate, and leave it at that.
"It's very difficult to predict what will happen but, no matter what, even if the court says Fifa can regulate, it will say it has to observe EU law. That means observing competition law, so the question will be: can Fifa impose price regulation?"
Fifa says it comes down to a simple motivation.
"Ultimately, you always have to look at the counterfactual," one source says. "What would happen if you didn't implement these rules? Inequality increases in the game, existing problems become worse and worse, and regulation becomes inevitable."
Join our commenting forum
Join thought-provoking conversations, follow other Independent readers and see their replies