Chelsea are getting Alvaro Morata at the perfect time - he's a great fit and better than Romelu Lukaku would have been
It happened with Wayne Rooney, Didier Drogba, Thierry Henry, Alan Shearer, Gary Lineker, Fernando Torres… they all began to really show their nose for goal from 23 to 25
Pako Ayestaran
Friday 21 July 2017 11:13 Comments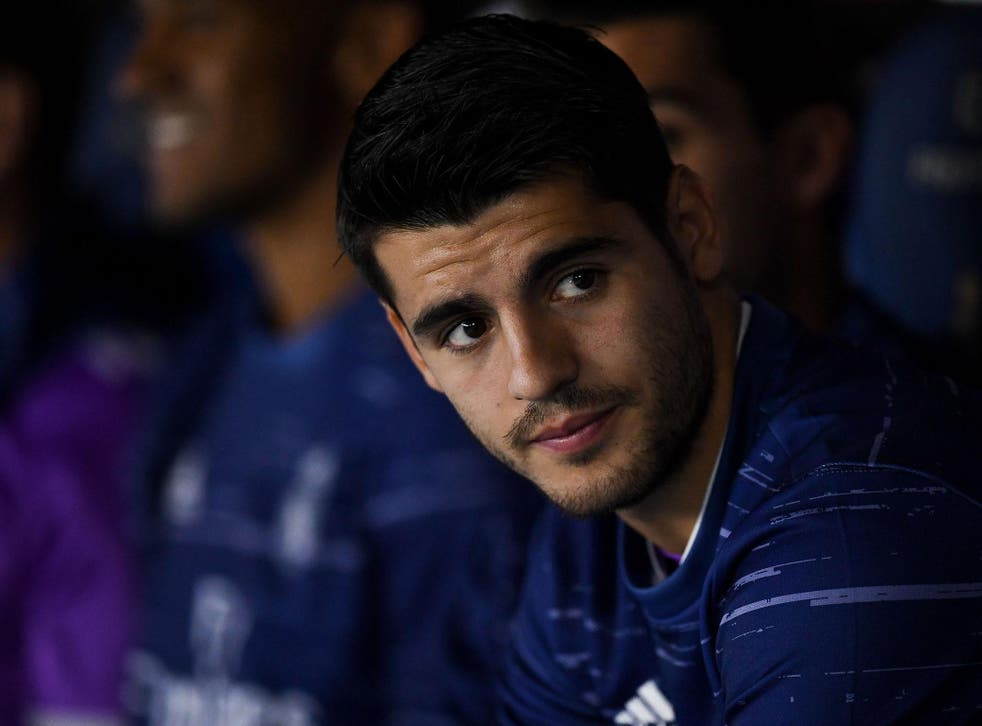 In all of the talk and all of the debate about Alvaro Morata's move to Chelsea, there's one point that should be made above anything else, and should put some of the arguments about his career so far into context: the English champions have probably signed the 24-year-old at the best possible age for a striker. If you look through the last two or three decades, so many of the best goalscorers only had their first truly prolific season around those years.
It happened with Wayne Rooney at Manchester United, Didier Drogba at Marseille, Thierry Henry, Alan Shearer, Gary Lineker, Fernando Torres when he arrived at Liverpool… they all began to really show their nose for goal from 23 to 25. It's hard to find players younger than that who scored at that kind of level, bar the kind of distinctive revelations like a young Michael Owen or Kylian Mbappe.
So I think Morata will evolve and get even better, but he is a very good fit for Chelsea right now - and a better fit for how they play than Romelu Lukaku would have been.
How Chelsea could line up next season

Show all 11
Morata is a striker who particularly stands out for his movement, and how he finds the space right on the edge of the line. He isn't a player who likes to combine play and bring the ball forward, and instead tends to stay in position when his side are building play, but he is then always looking to find the opening and is almost always borderline offside.
His runs however so often seem synchronised to the opposition back four, and he is so good at running in behind the centre-backs from the channels. If you analyse his goals, most come from someone playing a penetrating pass in behind the back four - so exactly what we've seen from Chelsea with Eden Hazard and Pedro - and Morata evading the offside to finish in just one or two touches, no more.
There is a real sleekness. He's also so dangerous when fed from the flanks - as we would see from Marcos Alonso or Victor Moses - and always arrives at the box at the right time. He's also great in the air, and very dangerous from crossed set-plays, again because he's great at stepping into the box. It's never that he's standing there. I wouldn't say he's especially used to making things happen or creating chances on his own, but he has done it a few times.
Because of all this, I don't think Chelsea will have to change much about their game at all, and he's even used to a 5-3-2 or 5-4-1 from Juventus. It's almost a surprise they didn't go to him first because, when you look at what Antonio Conte would want from a striker to replace Diego Costa, he fulfils so many of the requirements. They will have done their tech, though, and they have ultimately found a player who suits them.
Lukaku wouldn't have suited them as much because he doesn't offer the same movements in the box, and I don't think his strong physical hold-up play is required as much for Conte's team.
Another reason I think Morata will be a really good signing is the actual stage of his career that he's arriving at, and his mental readiness.
To decide to leave a club like Real Madrid, where he could easily have racked up trophies but as a secondary member of the side, shows that he wants to take himself out of his comfort zone; that he wants to make a proper impact on the game. It reminds me a little of when Torres came to us at Liverpool in 2007, even if it was a slightly different situation.
Torres had a very comfortable situation at Atletico Madrid, where he was already an idol, and - as is sometimes the case with homegrown players who already have that reputation - didn't have to do as much to keep the respect of the crowd. But he wanted to do more. I could see from the first second of his first training session how determined he was, how he was getting into things. He left this comfortable life he had, because of his desire to make an impact on the game.
Chelsea summer transfer targets

Show all 8
It looks like Morata is in the same frame of mind, and looks like he could be a really good signing for Chelsea.
Register for free to continue reading
Registration is a free and easy way to support our truly independent journalism
By registering, you will also enjoy limited access to Premium articles, exclusive newsletters, commenting, and virtual events with our leading journalists
Already have an account? sign in
Join our new commenting forum
Join thought-provoking conversations, follow other Independent readers and see their replies