Andre Ayew transfer: Liverpool, Tottenham and Arsenal among scramble for striker after current club reveal 'he is going to quit'
Olympique Marseille president admits the African Cup of Nations top scorer will move on this summer with Newcastle and Swansea also among those linked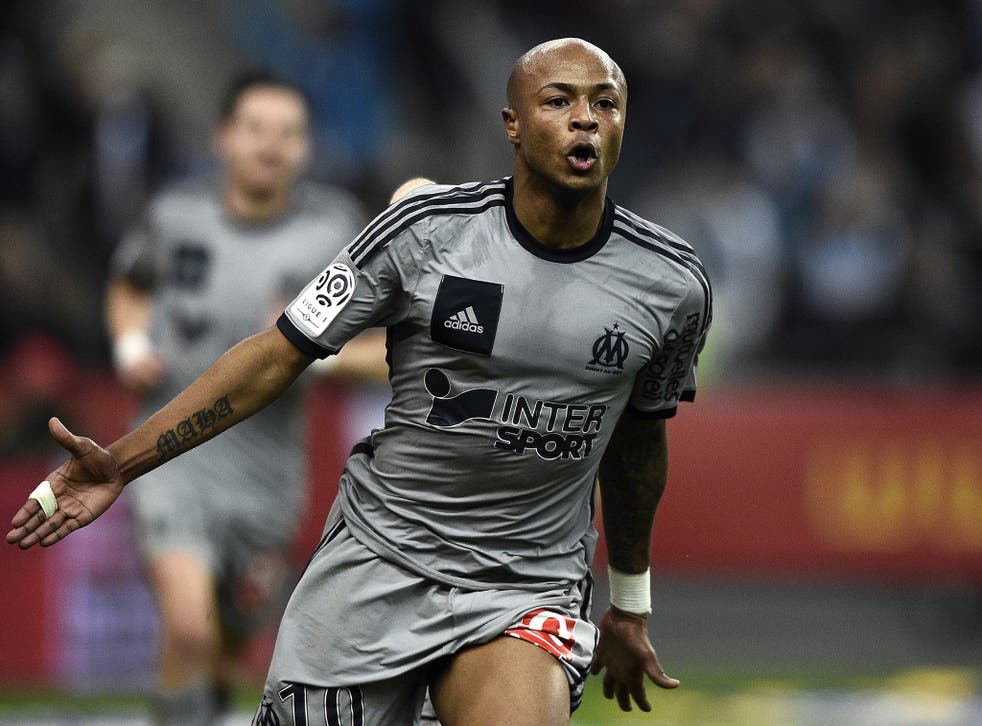 Olympique Marseille have given up hope of persuading Andre Ayew to stay at the club sparking a transfer scramble for the Ghanaian striker.
Roma are favourites to sign the 25-year-old with Liverpool's chances diminishing with their failure to secure a Champions League place. However, Roma have yet to cement their own Champions League qualification. Besides Liverpool – his boyhood idols - Tottenham, Arsenal, Newcastle and Swansea have been linked with Ayew, top scorer at this year's African Cup of Nations.
BT Sport viewers saw Ayew make what seemed an emotional goodbye to fans at the Stade Velodrome at the end of Sunday's thrilling 2-1 win Ligue 1 over Monaco, in which Ayew scored. That result kept Marseille in the hunt for a Champions League place but club president Vincent Labrune told The Independent: "We can't keep Ayew. He is a very important player for OM but we can't offer him the kind of money English clubs can offer. The French financial system is complicated and we can't offer him an equivalent salary to what he can earn in England.
"And equally, we can't ask Ayew, who we love and is an icon of our team, to accept a lower salary. That makes no sense so unfortunately he is going to quit the club and we hope he has the great career that he deserves in England or somewhere else."
BT Sport brings fans exclusively live games from France's Ligue 1 every week as part of a European football line-up that includes the UEFA Europa League, Germany's Bundesliga, Italy's Serie A and Portugal's Premeira Liga
Register for free to continue reading
Registration is a free and easy way to support our truly independent journalism
By registering, you will also enjoy limited access to Premium articles, exclusive newsletters, commenting, and virtual events with our leading journalists
Already have an account? sign in
Register for free to continue reading
Registration is a free and easy way to support our truly independent journalism
By registering, you will also enjoy limited access to Premium articles, exclusive newsletters, commenting, and virtual events with our leading journalists
Already have an account? sign in
Join our new commenting forum
Join thought-provoking conversations, follow other Independent readers and see their replies