Arsenal and Tottenham on alert after Spain striker Fernando Llorente reveals Premier League ambitions
Athletic Bilbao striker out of contract in the summer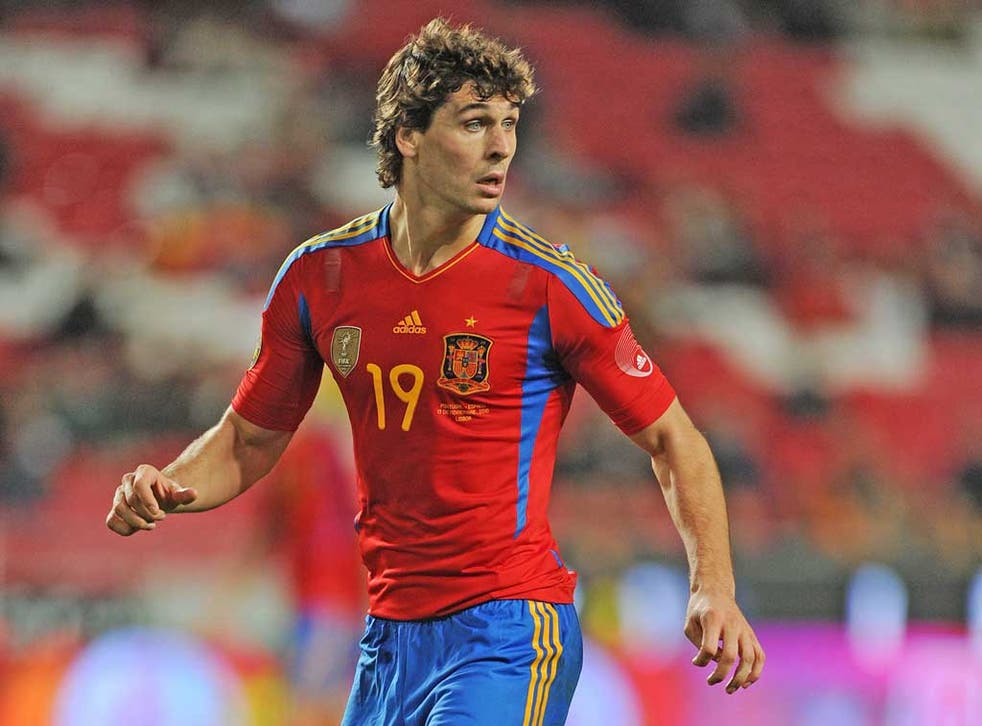 Fernando Llorente has alerted Arsenal and Tottenham by revealing he would like to move to the Premier League when he leaves Athletic Bilbao, report the Evening Standard.
Both north London clubs are monitoring closely the position of the Spain forward, who has been frozen out by Athletic after refusing to sign a new contract last summer. Llorente's current deal expires at the end of the campaign.
The 27-year-old could be available for a cut-price fee in next month's transfer window. The likelihood is that he will be made to stay until the end of the campaign - Athletic would miss out on a fee - but Llorente is allowed to agree terms in January for a summer transfer abroad.
"We're approaching the date when I can sign for other clubs," said Llorente.
"I really like the Premier League and I've said on more than one occasion it's a League that appeals to me.
"You never know. It's one good option in terms of my future but we'll have to wait until the end of the season to see what happens. I'm trying to keep it in the hands of my brother and my representatives so I can focus on football."
Spurs, in particular, have examined the Spanish market closely and showed strong interest last summer not only in Llorente but in his fellow internationals Alvaro Negredo and Roberto Soldado.
Juventus, who are desperate to sign a centre-forward, have also expressed their admiration for Llorente but the forward denied he had already reached an understanding with the Italian champions.
"It's totally untrue that I have agreed to join Juventus," Llorente told Sky Sports. "It's normal that people talk about these things but ultimately you have to respect the rules. I'm an Athletic player and until January 1 I cannot sign for any other team.
"I made the decision to leave Athletic at the start of the season and after that I noticed a significant deterioration in my relationship with the fans due to my protracted contract negotiations.
"It was when I became fully aware of how that situation had affected the supporters that I decided to leave. You have to bear the situation for a long time and ultimately, you get tired of living like that."
Register for free to continue reading
Registration is a free and easy way to support our truly independent journalism
By registering, you will also enjoy limited access to Premium articles, exclusive newsletters, commenting, and virtual events with our leading journalists
Already have an account? sign in
Register for free to continue reading
Registration is a free and easy way to support our truly independent journalism
By registering, you will also enjoy limited access to Premium articles, exclusive newsletters, commenting, and virtual events with our leading journalists
Already have an account? sign in
Join our new commenting forum
Join thought-provoking conversations, follow other Independent readers and see their replies