Arsenal consider move for £8m Lucas Biglia to add much-needed midfield steel
Anderlecht's Argentina international seen as replacement for Alex Song
Sam Wallace
Tuesday 08 January 2013 00:00 Comments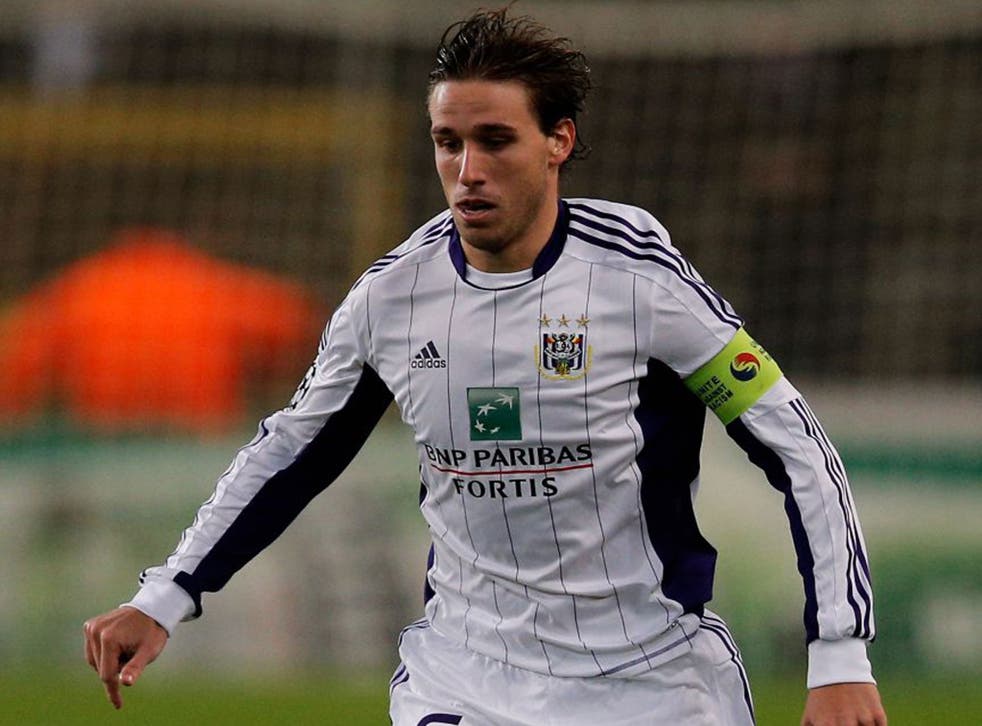 Arsenal are monitoring Anderlecht's Argentina international Lucas Biglia as a potential new signing for them in midfield where they lack an established defensive player since the departure of Alex Song in the summer.
Biglia, who has two years left on his contract after this season, was considered as an option in the summer and is valued at around £8m by the Belgian champions. The holding midfield position is one of a number of areas that the club want to strengthen if possible this window with a striker, a full-back and a central defender all sought.
Arsène Wenger said again on Sunday after the 2-2 draw in the FA Cup third round with Swansea City that he hoped to sign "one or two" players this month, although as ever there are no guarantees. If the Arsenal manager is not comfortable with the quality of players on offer, he will sign no one.
Biglia has played in the Champions League this season with Anderlecht, who finished last in Group C and are now out of European competition. It would mean that the 26-year-old could potentially be nominated as a new player for a side in the last 16 of this season's Champions League squad under Uefa regulation 18.19.
With Marouane Chamakh now on loan at West Ham and Johan Djourou at Hannover 96, Wenger has taken some load off the wage bill. Sebastien Squillaci and Andrei Arshavin are also expected to leave. The number of games building up for his side – five in 13 days from Sunday's match against Manchester City – illustrates the need to reinforce a squad that has already looked thin this season.
Arsenal play City and then Chelsea in their next two Premier League fixtures but between those two games is the replay against Swansea a week tomorrow which has such significance for a club that is in its eighth season without a trophy. Jack Wilshere, who played in Sunday's tie at the Liberty Stadium, said that it was a preoccupation for the club.
"We all want a trophy," he said. "As players when you finish a career, you look back and see how many trophies you won, so we all want them and we know how much the fans do. We're all hungry for it and maybe if we get a trophy this year it can open the way for a few more.
"We've got a good crop of young players and experienced ones as well with [Mikel] Arteta and others, so if we get a trophy this year or in the next couple of years we can really build something, a strong team and be strong in the next few years. It's easy to sit here and say that when we get that first trophy there will be more but we know how tough the FA Cup is this year. We're still in the Champions League, so we're in a good position and we just need to make sure we get the results now.
"We're not in the position in the league that we want to be. We want to be higher. We've got a couple of games in hand and we have to make sure we make them count. There's no point having them and not getting results or making them count."
Register for free to continue reading
Registration is a free and easy way to support our truly independent journalism
By registering, you will also enjoy limited access to Premium articles, exclusive newsletters, commenting, and virtual events with our leading journalists
Already have an account? sign in
Join our new commenting forum
Join thought-provoking conversations, follow other Independent readers and see their replies