Sam Allardyce coy over talk Jack Wilshere could join Everton in the summer
The midfielder is out of contract this summer and Goodison Park has been flagged as a possible destination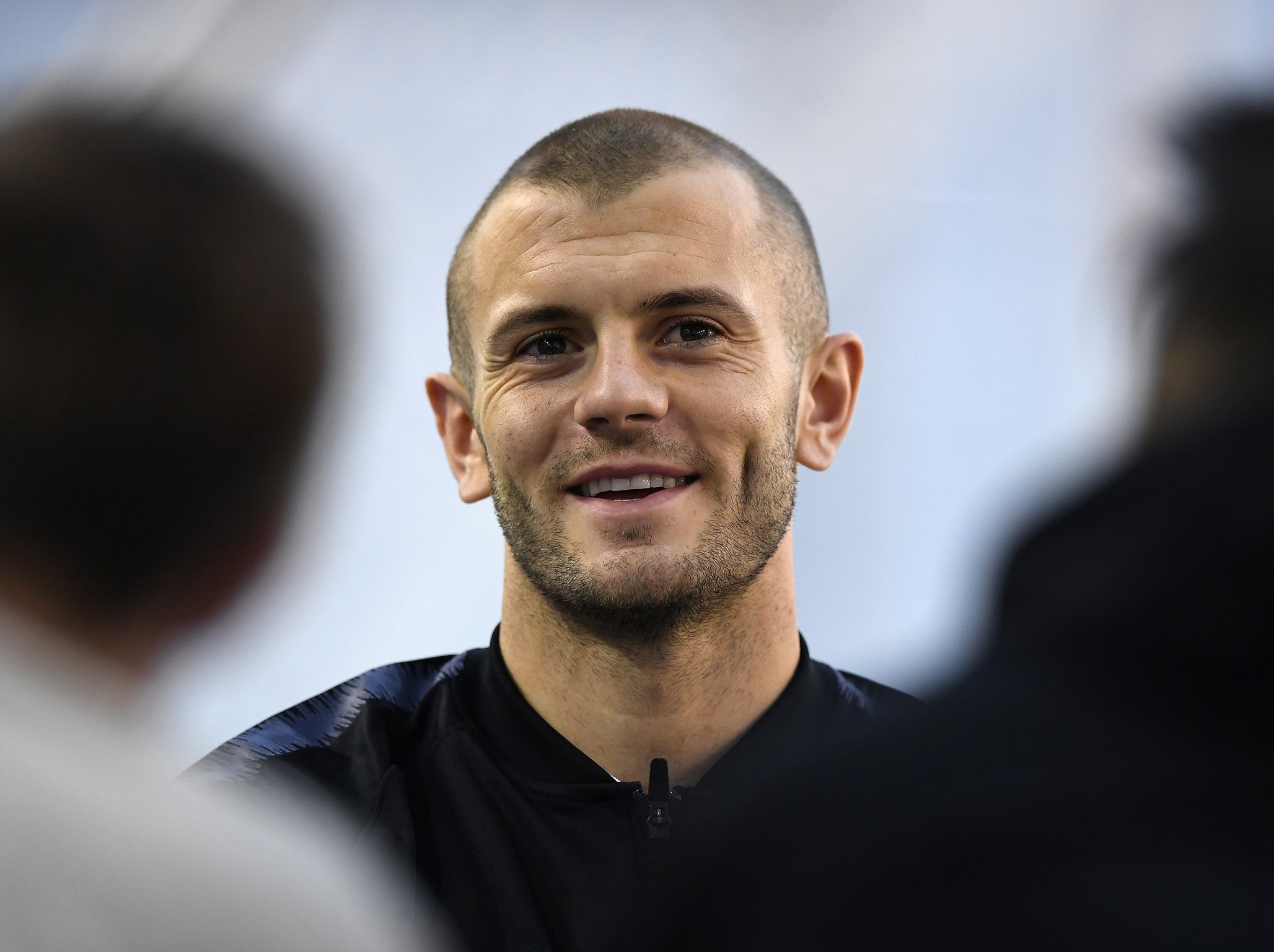 Everton manager Sam Allardyce admits he is an admirer of Arsenal midfielder Jack Wilshere but refused to comment on speculation linking him with the midfielder.
England international Wilshere is out of contract this summer and Goodison Park has been flagged as a possible destination, especially after Wilshere's former team-mate Theo Walcott made the move to Merseyside in January.
However, while Allardyce is a fan of Wilshere, 26, he would not be drawn on whether he is a potential target.
"I can't comment on that, you're not supposed to be talking about that," he told talkSPORT when asked about Wilshere. "I've always admired him, oh yes."
Despite his refusal to discuss his interest in the midfielder, Allardyce has obviously been keeping a close eye on the Arsenal player.
"I've seen a big difference in Jack Wilshere recently, in his frame, in his body," he added.
"He looks like he has really got the bit between his teeth.
"He looks a lot fitter than he was and he is leaner in his face. He looks like he's had a real go off the field, with his diet and extra training, to overcome his injury problems and prove what a great player he is.
"Hopefully if he is over his problems, whether it's Arsenal or another club, we all hope he has a long career ahead of him."
Allardyce was much happier talking about one of his own players, backing goalkeeper Jordan Pickford to become England manager Gareth Southgate's World Cup number one.
"Nothing fazes this lad. Maturity for such a young age is all there and when that happens in someone as young and as talented as him he has the opportunity to take it," added the boss.
"What he has to do for Gareth is have the performance to show he is capable of being number one so it is huge pressure on him if he plays against Holland.
"He can't afford any mistakes in this game because it would sway Gareth's decision on who is going to be number one and start in the World Cup.
"But I am absolutely certain Jordan can handle that pressure and produce a really quality performance if he needs to.
"At 24, we talk about goalkeepers not reaching their peak until they are 28 and coming into their 30s and if Jordan keeps working at his game with Martyn Margetson, who is the England goalkeeping coach, there is a great pairing to go forward there, not for Everton but for England."
Join our commenting forum
Join thought-provoking conversations, follow other Independent readers and see their replies