Arsenal manager Arsene Wenger tracks talented Marco Reus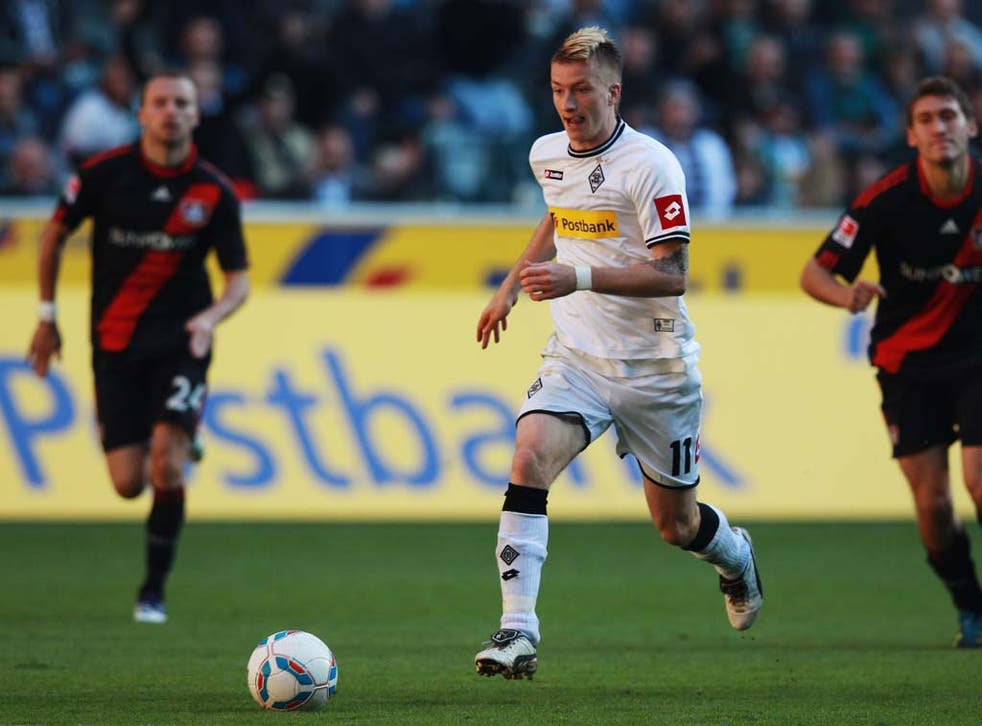 Arsène Wenger, the Arsenal manager, has made contact with Borussia Mönchengladbach over signing the Bundesliga club's Germany international midfielder Marco Reus.
"[Former Arsenal goalkeeper] Jens Lehmann has advised Wenger," said the Mönchengladbach coach, Lucien Favre. "And after that Arsène contacted me. I told him Reus is a very good player, I cannot lie. But I do not want to lose him."
Reus has risen to prominence under Favre's guidance over the last two seasons as a technically-adept attacking midfielder, catching the eye with 11 goals last season and earning full international recognition. He has been compared with Mario Götze, the teenage prodigy at Borussia Dortmund also linked with Arsenal, but would cost half Götze's expected £35m fee.
Register for free to continue reading
Registration is a free and easy way to support our truly independent journalism
By registering, you will also enjoy limited access to Premium articles, exclusive newsletters, commenting, and virtual events with our leading journalists
Already have an account? sign in
Register for free to continue reading
Registration is a free and easy way to support our truly independent journalism
By registering, you will also enjoy limited access to Premium articles, exclusive newsletters, commenting, and virtual events with our leading journalists
Already have an account? sign in
Join our new commenting forum
Join thought-provoking conversations, follow other Independent readers and see their replies