Arsenal transfer news: Shkodran Mustafi and Alexandre Lacazette signings could take spending beyond £100m
The latest transfer news and speculation surrounding the Emirates Stadium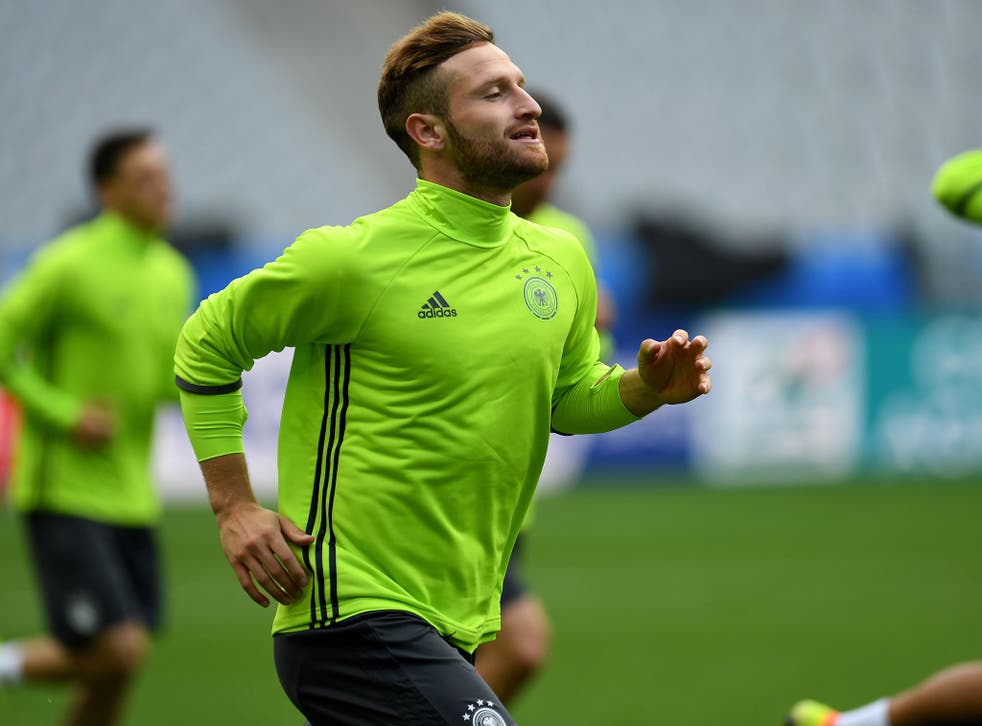 Arsenal could be ready to take their summer spending beyond the £100m barrier after Arsene Wenger received the green light to press on with moves for Lyon striker Alexandre Lacazette and Valencia defender Shkodran Mustafi.
Having already signed Granit Xhaka, Takuma Asano and Rob Holding for a combined £32.5m (Asano's fee remains undisclosed), Wenger could be about to splash out over £65m on Lacazette and Mustafi in a bid to strengthen both his attack and defence.
Having seen Per Mertesacker ruled out for the rest of 2016 and Olivier Giroud struggle for goals last season, Wenger has admitted he is looking for two new signings before the season gets underway next week.
Both moves looked to be a problem though given Arsenal were playing hardball over transfer fees, but The Times reports on Thursday morning that the club have given Wenger permission to pay as much as it requires to land them before the 31 August transfer deadline in an effort to keep pace with the signings made by Manchester United, Manchester City and Chelsea.
Arsenal are also being linked once again with attacking midfielder Julian Draxler after the Germany international asked Wolfsburg for a move away from the club. Wolfsburg have made it clear that they do not intend to sell Draxler, and a conflict over a release clause has emerged.
Eight centre-backs Arsenal could sign

Show all 8
Wolfsburg issued a statement on Wednesday evening to claim that Draxler's contract does not contain an active release clause this summer, but rather one that comes into effect in the summer of 2017. German newspaper Bild reported that a £63m buy-out clause existed, with the player asking to leave the club in order to play in the Champions League.
However, the Evening Standard reports that Arsenal are not interested in signing Draxler at present due to their attentions being taken up by the pursuit for a new striker and defender, and any move for another attacking midfielder will be kept on hold for the time-being, which is also likely to keep a bid for Leicester's Riyad Mahrez on the back-burner.
Latest transfer news 02/08
Having failed to sign Jamie Vardy, Gonzalo Higuain and Lacazette so far this summer, Wenger could be forced to deploy Alexis Sanchez as an emergency striker at the start of the season, despite the Chilean yet to play any football since the Copa America final in June.
Sanchez suffered an ankle injury in the final of the South American tournament, with Wenger giving him an extended break to fully recover from the injury as well as a long and, at times, disappointing season.
However, the Daily Mail claims that Sanchez could yet start the season as Arsenal's No 9 given that Olivier Giroud is yet to return to training and Danny Welbeck is out injured until February 2017. Sanchez has been included in Arsenal's squad that has will travel to Sweden to take on Manchester City on Sunday, although Chuba Akpom has impressed during pre-season and Joel Campbell is another option for Wenger.
Aaron Ramsey has also been included in the squad, having returned from holiday after helping Wales to the Euro 2016 semi-finals.
Join our new commenting forum
Join thought-provoking conversations, follow other Independent readers and see their replies