Arsenal transfer news: Arsene Wenger to target Marco Reus if Alexis Sanchez fails to agree new deal
Reus has been at Dortmund since 2012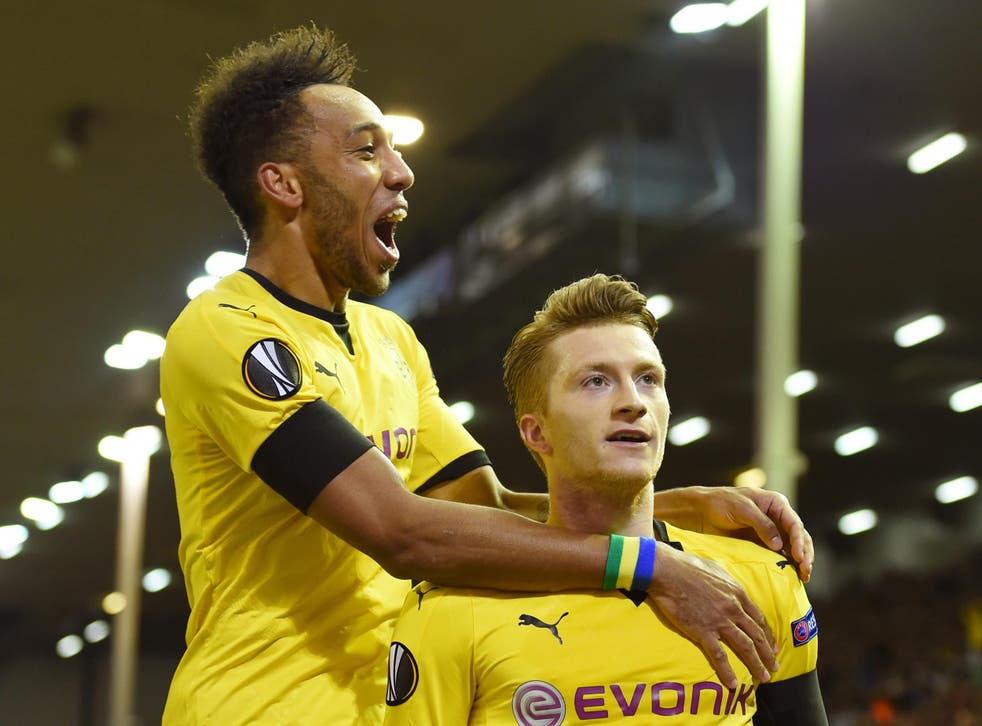 Arsenal have made Borussia Dortmund's Marco Reus their 'plan B' should winger Alexis Sanchez fail to agree a new deal with the club.
Concerns are growing over the talks with Sanchez, who is not close to signing a contract extension to his existing £130,000-a-week deal which is due to expire in 2018.
As a result, Arsene Wenger has identified Reus, who is valued at around £30m, as his contingency plan, should Sanchez leave the club.
Reus has just returned to the Dortmund team after a six-month injury lay-off, which caused him to miss out on Germany's Euro 2016 squad.
According to The Sun, Wenger is a big fan of Reus and has tried to bring the 27-year-old to the Premier League in the past but Dortmund have managed to hold onto him, while Real Madrid have also admired him.
Sanchez is reportedly holding out for £200,000-a-week as well as the insertion of a buyout clause.
Arsenal have already agreed a contract extension for right-back Hector Bellerin and are confident they will keep Mesut Ozil with a new deal worth in the region of £200,000-a-week.
However, they are less certain about Sanchez's future with Juventus and Manchester City – whose manager Pep Guardiola was in charge of him at Barcelona – both interested.
Join our new commenting forum
Join thought-provoking conversations, follow other Independent readers and see their replies