Barcelona confident of £45m Hector Bellerin deal from Arsenal but line up Nelson Semedo as back-up option
The right-back's family had to move back to Barcelona which he admitted would make life 'tougher'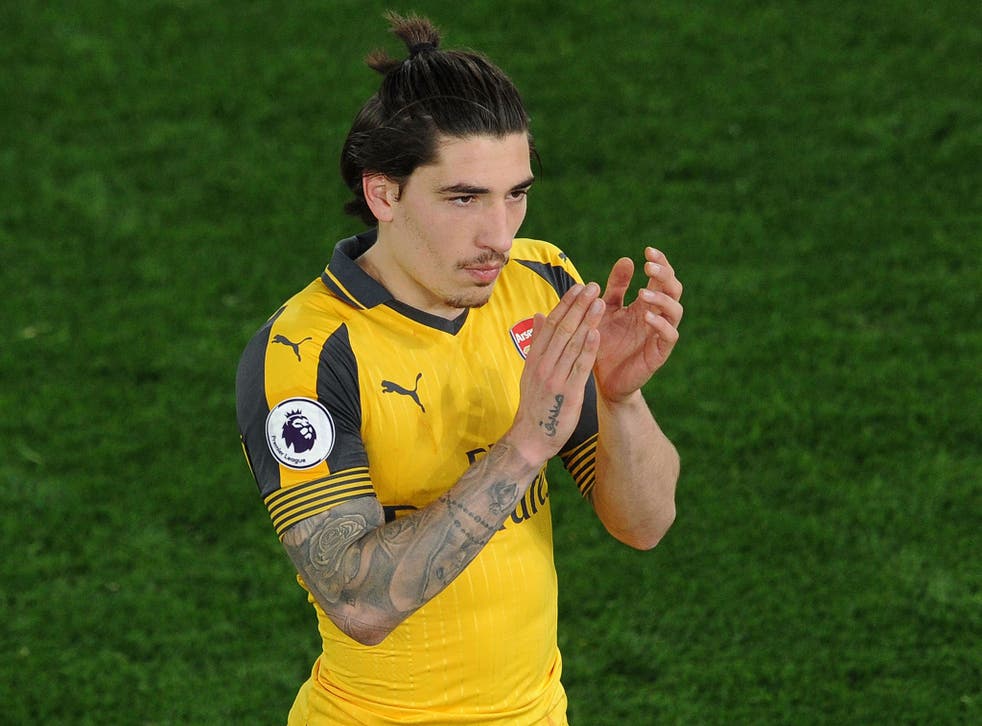 Barcelona are aiming to get a £45m deal done for Arsenal's Hector Bellerin before the end of June, but will turn to Benfica's Nelson Semedo if the signing proves problematic.
While the 22-year-old Bellerin is understood to want the return to his boyhood club, and Barca believe it will be done, there is a need for haste as it is felt that Arsenal will let no more than two players go amid what could be a summer of high turnover at the Emirates.
Arsene Wenger is also hoping to fend off interest in Alexis Sanchez, Mesut Ozil and Alex Oxlade-Chamberlain, while making a series of signings himself. Although it is now expected that Ozil will stay, Barca want to get any deal for Bellerin quickly, as it is felt Wenger will be completely unwilling to negotiate if they suddenly face a series of approaches for players - as reported last month by The Independent.
Arsenal summer transfer targets

Show all 6
Arsenal's negotiation position is strongest in the situation of the full-back, because he only signed a new contract until 2023 as recently as November. While much has been made of Bellerin's family moving back to Barcelona, sources close to the player say that is nothing to do with any transfer, as they had planned to go back this year anyway.
The Catalan club will turn to 23-year-old Semedo to solve their right-back issue if a move for Bellerin becomes too problematic.
Bellerin addressed his future while on international duty with Spain, and effectively left it open-ended while still stating his contentment at Arsenal.
"It's great to know about the interest of Barca, the club where I grew up. I'm an Arsenal player and we'll see what happens.
"I know a lot of things are being talked about but as a player, the club haven't told me anything. A lot can happen this summer. "
Bellerin was also asked whether Arsenal's failure to qualify for the Champions League or Wenger's decision to stay for another two years has any way affected his situation, but said neither was influential.
"The truth is that every player of a top level wants to play in the Champions League, especially when I've been playing in it for two years. As a team, we didn't qualify. It's something we want to correct, but as a player, I repeat: it's an important competition.
"The fact that he [Wenger] is renewing doesn't change much. I'd have been happy with any other coach because I have a contract.
"My family had to return to Barcelona. I have a tougher time now because I'm a family person. It'll be a new challenge."
Join our new commenting forum
Join thought-provoking conversations, follow other Independent readers and see their replies