Arsenal manager Arsene Wenger confirms interest in Leicester winger Riyad Mahrez
The Algerian handed in a transfer request at Leicester earlier in the week, stating that 'now is the time to move on to a new experience'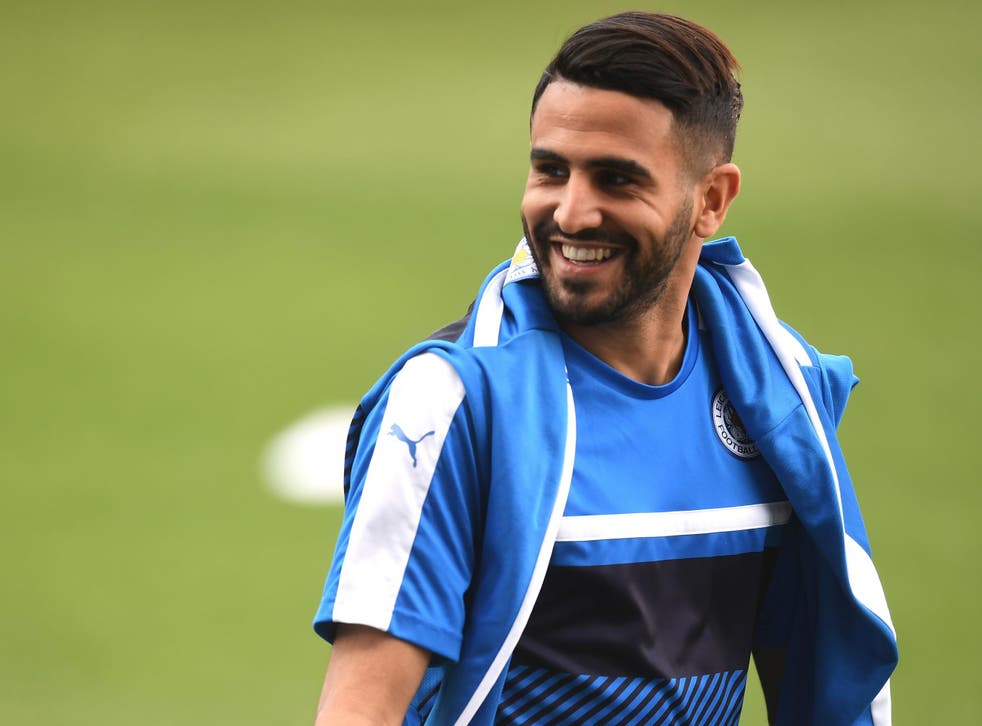 Arsene Wenger has confirmed Arsenal's interest in Riyad Mahrez and suggested the club may bid for the Leicester winger.
The Algerian handed in a transfer request at Leicester earlier in the week, stating that "now is the time to move on to a new experience".
The Foxes failed to secure European football for next season and the "fiercely ambitious" Mahrez has expressed his desire to take on new challenges elsewhere, despite only signing a new contract at the former champions last summer.
Arsenal summer transfer targets

Show all 6
Mahrez has since been linked with a move to Arsenal, who made a move to land him last year, and Wenger has not ruled out returning to sign the 26-year-old.
The Frenchman did confirm that no bid has yet been made, though.
"We have not made a bid for him but personally I like the player, yes," Wenger said.
"I think he had a huge impact at Leicester when they won the championship, like everybody else.
"It's been a different season this year but it doesn't take anything away from his qualities.
"Have we made a bid for him? No. Not yet. Not yet means it could happen, it could not happen."
Mahrez won the PFA player of the year award last year after helping the Foxes to the Premier League title, scoring 17 goals.
However, the winger failed to deliver across the past season and in a statement released on Tuesday stated his desire to leave.
The Algerian said: "Out of the huge admiration and respect I hold for Leicester City Football Club I wanted to be totally honest and transparent with them and have therefore informed the club that I feel now is the time for me to move on.
Arsenal fan asks Wenger to sign Mahrez
"I had a good discussion with the Chairman last summer and we agreed at that time that I would stay for another year in order to help the club as best as I could following the transition of winning the title and in the Champions League.
"However, I am fiercely ambitious and feel that now is the time to move on to a new experience."
After committing Mahrez to a new four-year deal in August, Leicester are now in a strong bargaining position and reports suggest the club have priced the winger at £35m.
Join our new commenting forum
Join thought-provoking conversations, follow other Independent readers and see their replies