Arsene Wenger reveals Cristiano Ronaldo is his biggest transfer regret at Arsenal
Wenger still curses when the Gunners lost out on signing Cristiano Ronaldo to rivals Manchester United back in 2003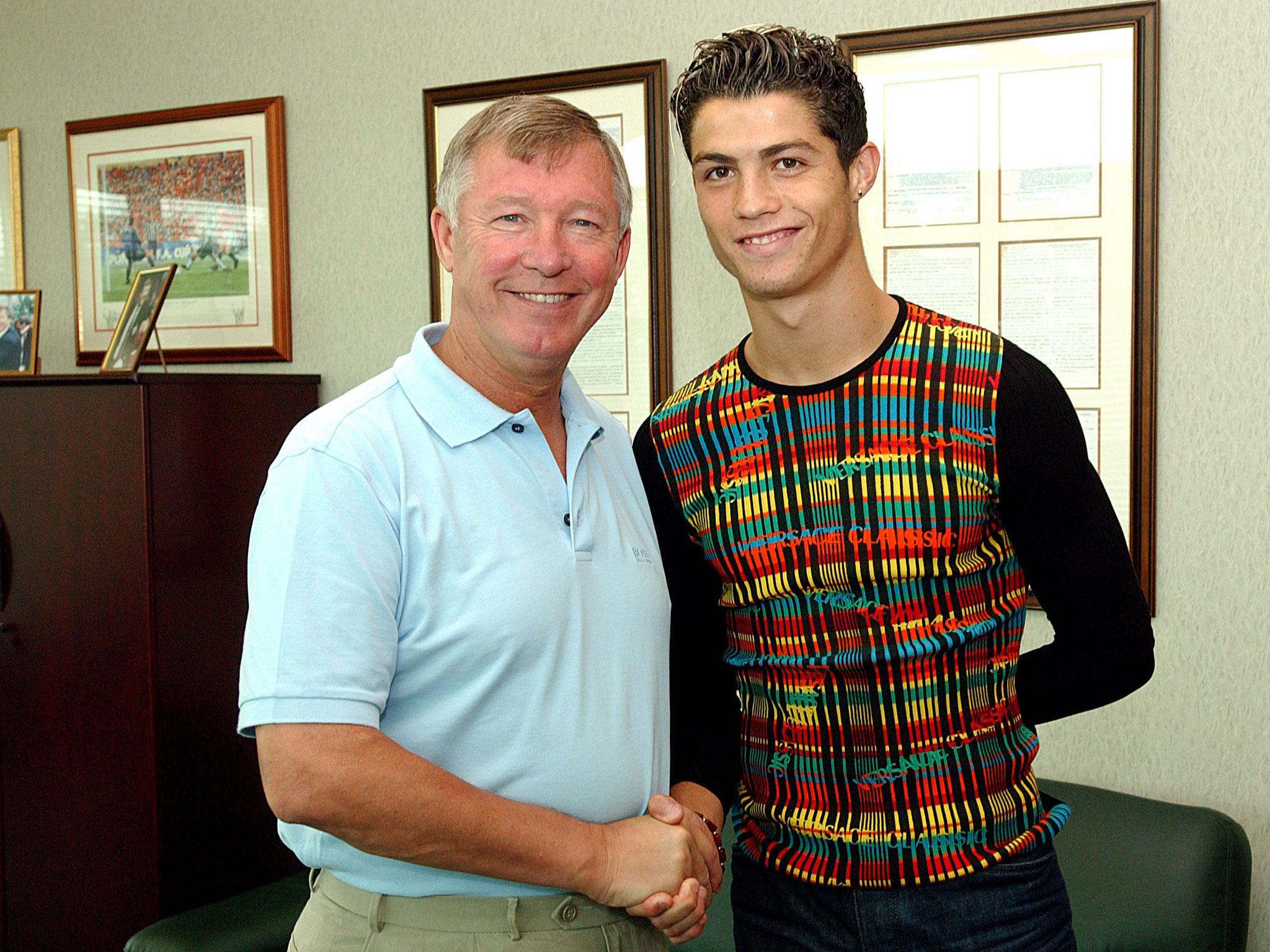 Arsene Wenger has revealed failing to sign Cristiano Ronaldo is the biggest transfer regret at Arsenal.
Wenger signed some of the best players the Premier League has seen during his 22-year reign, including Thierry Henry, Robert Pires and Cesc Fabregas but Arsenal lost out on signing Ronaldo to rivals Manchester United in 2003.
Ronaldo went on to help United win three league titles along with an FA Cup and Champions League triumph, before joining Real Madrid for a then world record fee in 2009.
Arsene Wenger's best moments as Arsenal manager
Show all 15
"The obvious player (that we missed out on) that comes to mind is (Cristiano) Ronaldo," he admitted. "He was here with his mother and we were very close. Then Man United came in and they had Carlos Queiroz at the time, who was their coach. United played against Sporting Lisbon and Ronaldo was outstanding and they signed him.
"You could imagine at the time what it would have been like to have Thierry Henry and Ronaldo together... That would certainly have changed a little bit the history of my stay here as well."
Wenger said the Gunners were unwilling to match United's £12 million offer for the Portugal international.
"There is always something you could have done differently, but the problem of negotiations is to know when you give in and when you don't give in," he added.
"Once we were at 4.5 million pounds, we were still in negotiations... so we were very close. But Man United went to 12 million pounds, which we could not afford at the time."
Join our commenting forum
Join thought-provoking conversations, follow other Independent readers and see their replies