Brendan Rodgers refuses to discuss transfer activity as Liverpool continue to be linked with Clint Dempsey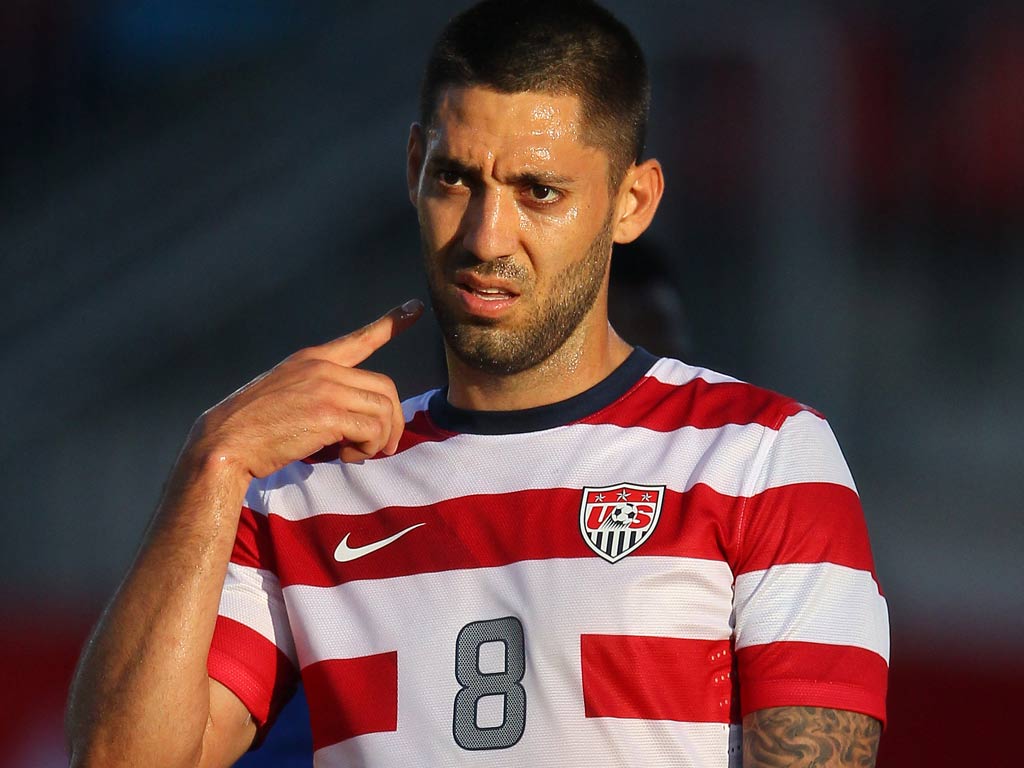 Brendan Rodgers is hoping to bring in new faces at Liverpool but he insists his chief aim tonight is reaching the Europa League group stage.
The Reds have been linked with a host of players ahead of Friday's transfer deadline but Rodgers first wants to make sure his side see off Hearts in their qualifying round play-off.
Liverpool lead 1-0 after the first leg of the tie at Tynecastle and are clear favourites to progress but Rodgers is taking nothing for granted.
He said: "For the game my focus will purely be on the game and then after that we'll still have another day or so for any deals. We'll take whatever comes from that.
"It was a difficult game last week. The atmosphere and the Hearts players were fantastic. They did the team really proud.
"It was important for us to get a good result and winning the game has set it up really nicely for us.
"There is no doubt the advantage is with us. That is the reality, but we are certainly not going to be complacent.
"It is not one where we expect to go through. We are very much focused on the task."
Fulham forward or midfielder Clint Dempsey has been linked with Anfield for most of the summer while Arsenal and England winger Theo Walcott has been the subject of some of the most recent rumours.
Rodgers refused to discuss transfer activity when asked at his press conference to preview the Hearts clash.
He said: "There is nothing on any player. I will speak about a player after Friday if he is in the door.
"In these next 48 hours speculation and gossip will be rife. I could be here all day answering speculation. I have no need."
Rodgers was also unwilling to speak about players who could leave the club in the final days of the transfer window.
Charlie Adam, Jordan Henderson, Andy Carroll, Joe Cole and Jay Spearing are among those reported to be targets for other clubs.
Rodgers said: "We have had a number of enquiries about some of our players.
"Everyone knows where they stand at this moment. One or two of them may have decisions to make as to whether they want to be a squad player or play regularly somewhere else."
Despite facing Arsenal on Sunday, Rodgers could play some his bigger names against Hearts. Steven Gerrard, Luis Suarez and Glen Johnson were among those rested for the first leg but it could be a different matter at Anfield.
Rodgers said: "Some of those players will come back in for the game.
"I will always respect every game we are in and I will only ever take a team to win a game. Any team or any squad I take I believe can win the game."
PA
Join our commenting forum
Join thought-provoking conversations, follow other Independent readers and see their replies