Cesc Fabregas set to snub advances from Arsenal and Manchester United and fight for place at Barcelona
The Spain international has been linked with a return to the Premier League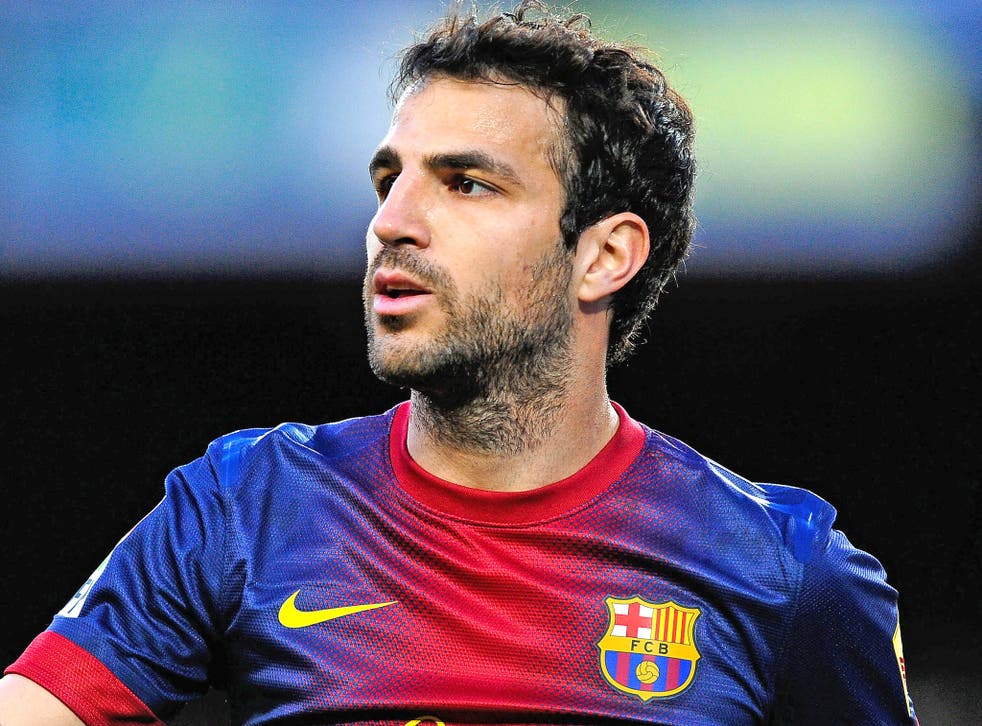 Cesc Fabregas is not interested in leaving Barcelona, despite interest being shown in him by former club Arsenal and Premier League champions Manchester United.
The Spain international has at times struggled to force his way into the starting XI at the Nou Camp and was understood to have grown frustrated by the situation.
That led to speculation he could leave the club, two years after returning there from Arsenal.
With new Manchester United manager David Moyes seeking a new central midfielder and the Gunners ready to spend heavily in the transfer market this summer, he was linked with a return to the Premier League. However, the 26-year-old says he wants to stay and fight for his place at Barcelona.
"It has taken a lot for me to get where I am, and I am not thinking about throwing it all away for nothing," he told radio station Onda Cero.
"If Barcelona said that they didn't want me, that would be another thing - but what I truly want is to triumph at Barcelona. That's been my dream since I was a kid.
"The way in which some people always invent things is fascinating."
Fabregas has at times been booed by sections of Barcelona fans but the Catalonia native refuses to be perturbed by such treatment.
"If people boo me then I will have to cope with that."
Join our new commenting forum
Join thought-provoking conversations, follow other Independent readers and see their replies