Chelsea put £20m price tag on Thibaut Courtois - and he hasn't even played a game for the Blues yet
Reigning European champions concerned by increasing interest in the Belgian goalkeeper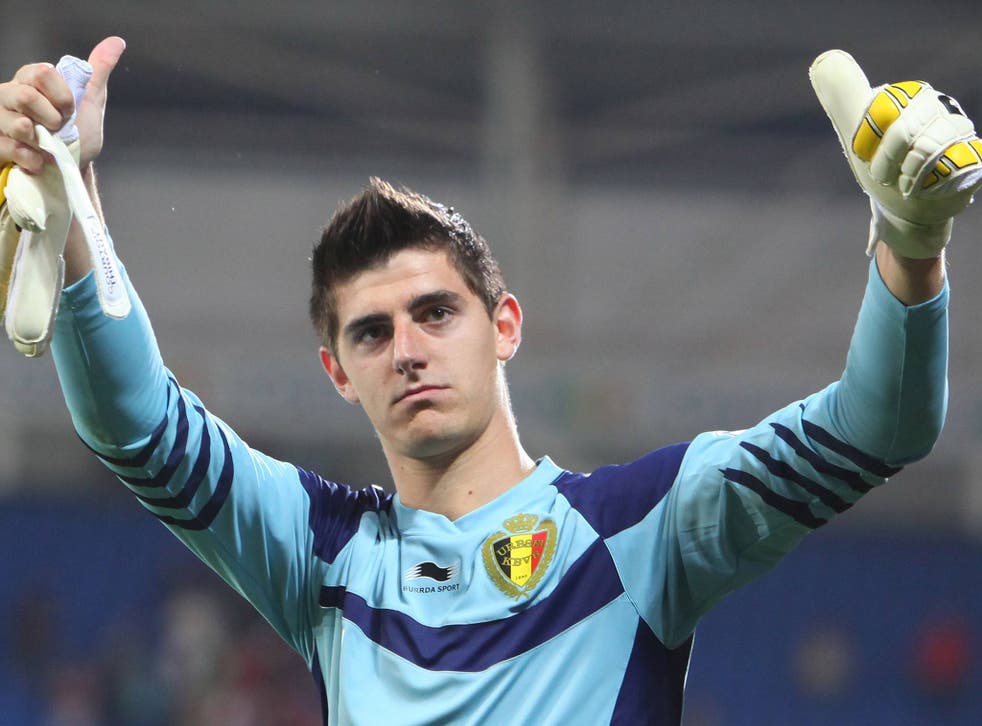 Chelsea have slapped a £20m price tag on goalkeeper Thibaut Courtois - despite the highly rated Belgian having never played a game for them.
The youngster is currently on his second successive season-long loan at Spanish club Atletico Madrid and has been winning plaudits for his performances in La Liga.
Atletico are one of a number of clubs interested in signing him and in a bid to warn possible suitors off the player they signed from Genk for £7m in 2011 - Chelsea will not even listen to offers below £20m according to The Evening Standard.
The 20-year-old has yet to make an appearance for the Blues and admitted it could be two years before he gets the chance to replace first-choice Petr Cech.
The Belgium international is already being targeted by a number of clubs, but Chelsea do not want to sell.
Manchester United spent £18.9m on David de Gea when he joined from Atletico two years ago but, privately, Chelsea feel Courtois is a much better keeper than the Spaniard.
Chelsea are in an awkward position because Cech signed a contract extension last summer which will see him stay at Stamford Bridge until 2016 and he is enjoying another impressive campaign.
The club see Courtois, whose contract also runs out in 2016, as Cech's long-term replacement but are unsure when they will make the change.
A number of clubs, including Atletico, are looking to take advantage of Chelsea's hesitation.
He has just set a new Atletico record of 820 minutes without conceding a goal in La Liga and they hope to get him as part of the negotiations that will see striker Falcao going in the opposite direction.
Chelsea do not want to sell their prize asset and would rather he spend another season out on loan next term. Atletico hope that he will get to stay on loan for another year at the very least, but Chelsea would prefer he plays for a Premier League club.
Register for free to continue reading
Registration is a free and easy way to support our truly independent journalism
By registering, you will also enjoy limited access to Premium articles, exclusive newsletters, commenting, and virtual events with our leading journalists
Already have an account? sign in
Register for free to continue reading
Registration is a free and easy way to support our truly independent journalism
By registering, you will also enjoy limited access to Premium articles, exclusive newsletters, commenting, and virtual events with our leading journalists
Already have an account? sign in
Join our new commenting forum
Join thought-provoking conversations, follow other Independent readers and see their replies