Chelsea to bid £4m for Southampton teenager Luke Shaw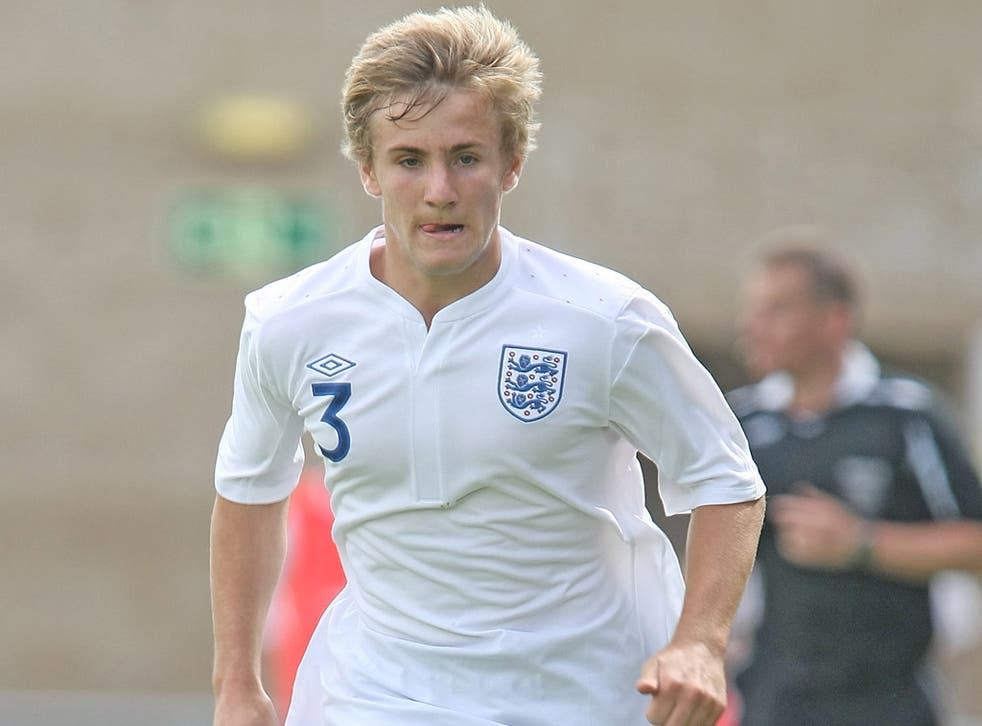 Chelsea are planning an offer worth up to £4m to Southampton for their 16-year-old prodigy, Luke Shaw, the subject of intense interest from a number of Premier League clubs.
Shaw, who is yet to start for Southampton's first team and is still on an academy scholar's contract at the club, is regarded as the brightest young talent of his generation. He is also being closely tracked by Arsenal, who regard the teenaged left-back as a potential first-team player within a couple of years.
The sums offered for Shaw are comparable to the £12m deal that Arsenal did for another Southampton old boy, Theo Walcott, more than six years ago. Southampton are understood to be unwilling to listen to offers for the player at the moment. Shaw himself cannot sign a professional deal with the club until his 17th birthday, and it is unclear what his intentions are.
Shaw is from Surrey and grew up close to Chelsea's training ground. However, given the choice of clubs, he may consider Arsenal a better option as he would have Ashley Cole and Ryan Bertrand ahead of him at Chelsea. It is unlikely that he will play first-team football at Southampton this season.
Arsène Wenger is understood to have taken a personal interest in signing Shaw. The Arsenal manager has always been prepared to pay relatively large sums for young talent, as demonstrated by the Walcott deal and the £15m package last summer for Alex Oxlade-Chamberlain, another Southampton academy graduate.
Under the head of football development Les Reed, and formerly Huw Jennings, Southampton have established themselves as the most formidable production line of elite young footballers in the country, having also developed Gareth Bale. Shaw is regarded as a technically accomplished player gifted with natural athleticism, of whom much is expected within the Football Association's junior England teams.
Under their current ownership, Southampton – who won automatic promotion to the Premier League at the end of last season – are not under financial pressure to sell and may well hold out to see whether other bidders enter the competition.
SAINTS TALENT TRAIL
Luke Shaw: The 16-year-old full-back has made only one first-team appearance for Southampton, coming off the bench in the 77th minute in the fourth round of the FA Cup at Millwall in January.
Alex Oxlade-Chamberlain: "The Ox" made his Arsenal debut in the infamous 8-2 defeat by Manchester United after he left the South Coast in summer 2011.
Theo Walcott: The England international scored five goals at St Mary's in the 2005/06 season before a £5m move to Arsenal aged just 16.
Gareth Bale: The Welshman has made more than 100 appearances at White Hart Lane following his £5m transfer from Southampton in May 2007.
Wayne Bridge: After making his debut on the opening day of the 1998 season, Bridge made 161 starts for the Saints before moving to Chelsea for £7m in 2003.
Register for free to continue reading
Registration is a free and easy way to support our truly independent journalism
By registering, you will also enjoy limited access to Premium articles, exclusive newsletters, commenting, and virtual events with our leading journalists
Already have an account? sign in
Register for free to continue reading
Registration is a free and easy way to support our truly independent journalism
By registering, you will also enjoy limited access to Premium articles, exclusive newsletters, commenting, and virtual events with our leading journalists
Already have an account? sign in
Join our new commenting forum
Join thought-provoking conversations, follow other Independent readers and see their replies