Chelsea transfer news: Atletico Madrid tie Antoine Griezmann down to new contract until 2021
Griezmann have attracted the courtship of Real Madrid, Chelsea and Manchester United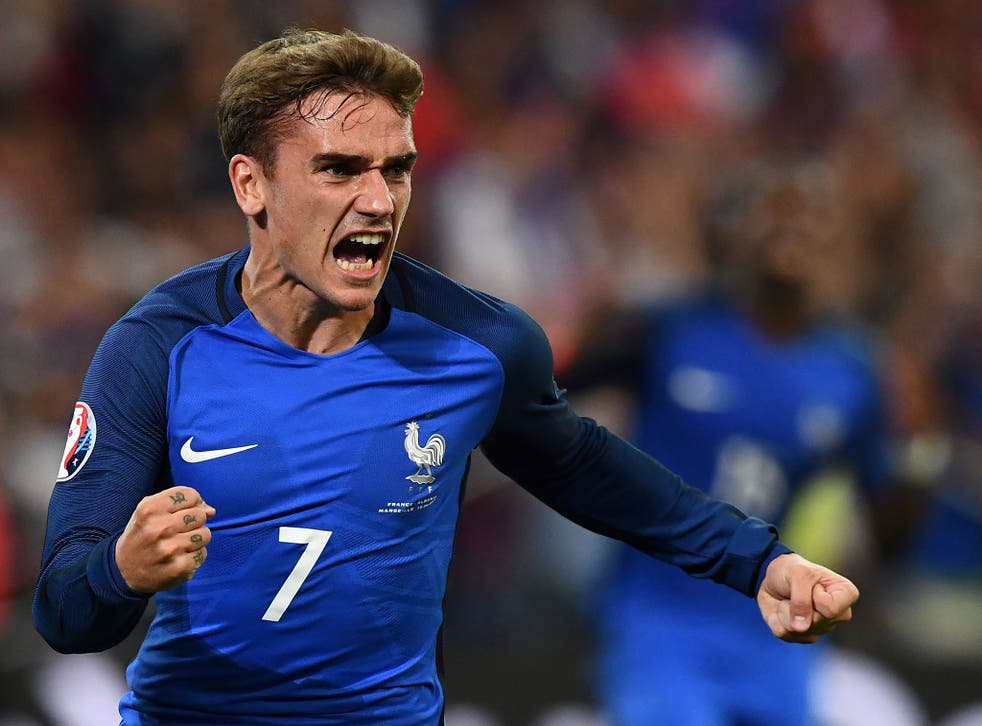 Atlético Madrid have confirmed Antoine Griezmann has signed a contract extension, bringing to an end speculation linking the Frenchman with a transfer to the Premier League.
The 25-year-old joined the Rojiblancos from Real Sociedad for £24m in 2014, firing 32 goals last season as Diego Simeone's side finished third in La Liga and reached the Champions League final for the second time in three years.
An Atlético statement read: "Antoine Griezmann has renewed his contract with our club until June 30th, 2021.
"The French striker has therefore extended by one season his contractual relationship with Atlético Madrid."
Griezmann has attracted the courtship of Real Madrid, Chelsea and Manchester United but will now be contracted at the Vicente Calderón for the next five years.
He said: "I'm very pleased, very happy to continue in this family and in this project. Every year I'm looking to improve and the club, the coaches and team-mates allow me to.
"On a personal level I'd like to score more goals, play more minutes and matches, assist more. My goal is always to be better than the last season. On a collective level, we are also looking to do better than the last year."
​Atlético sporting director Jose Luis Perez Caminero said on his club's website: "I think it's great news for everyone involved with Atletico because it's about an excellent player, one of the best in his position, who has already proved his immense quality during his first two seasons with us, and he also has a huge margin for growth.
"He's a player dearly loved and appreciated by our coach and by his team-mates, and admired by the fans, who I'm sure will be very happy today with this news."
Join our new commenting forum
Join thought-provoking conversations, follow other Independent readers and see their replies