Chelsea transfer news: James Rodriguez 'can't guarantee' Real Madrid future to put Premier League on alert
This follows recent reports linking the Colombian with a £75m move to Chelsea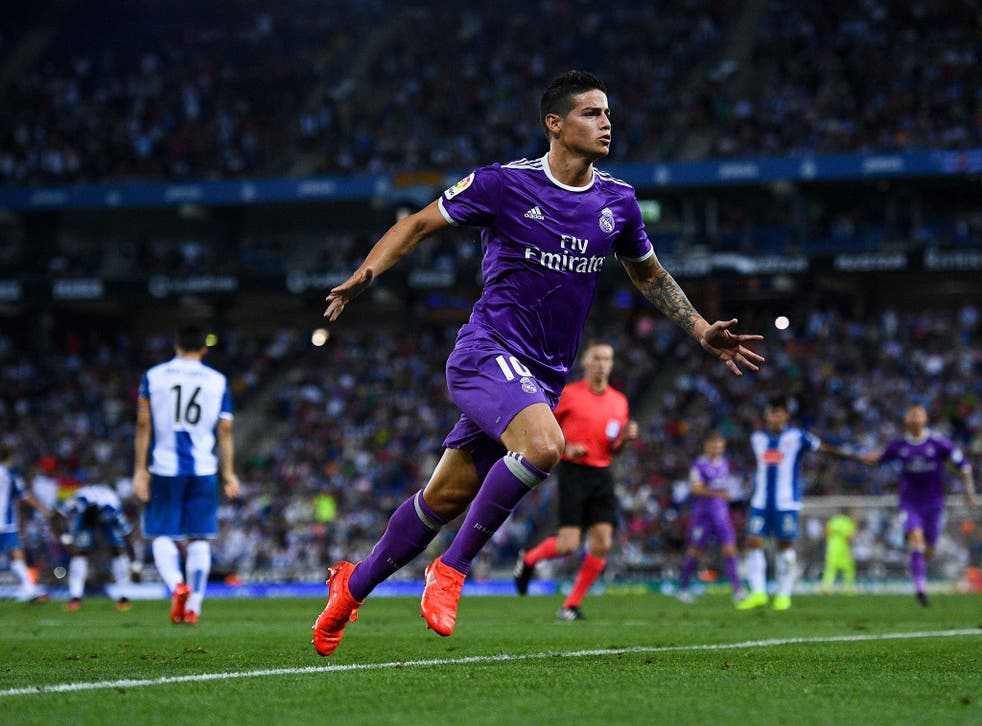 Real Madrid midfielder James Rodriguez has opened the door to a Premier League switch in January after insisting he "can't guarantee" he'll stay at Real Madrid.
This follows recent reports linking the Colombian with a "£75m move" to Chelsea.
The player has struggled for first-team football under Zinedine Zidane, having made only eight appearances in La Liga this season.
The 25-year-old is desperate for regular football and speaking after Real Madrid's 4-2 victory in the Club World Cup final, Rodriguez conceded he can't guarantee his future at the Bernabeu.
"I can't guarantee that I'll stay at Real Madrid after the winter window," he told reporters. "I have offers and seven days to think."
Premier League toppers Chelsea have been most recently linked to the player.
With Oscar set to leave Stamford Bridge in January for a club record £62m, it's understood that manager Antonio Conte is already looking to fill the vacancy the Brazilian will leave behind.
The £62m gained from Oscar's sale would go much of the way to bankrolling a bid for Rodriguez and puts the Blues in a strong position ahead of next month's transfer window.
Rodriguez's admission that he "can't guarantee" his future at Madrid marks a significant turnaround from manager Zinedine Zidane's words that the player won't be leaving the Spanish capital.
Speaking earlier on in the season, the Frenchman insisted that Rodriguez "is staying put".
Join our new commenting forum
Join thought-provoking conversations, follow other Independent readers and see their replies