Chelsea transfer news: Thibaut Courtois wants move back to Atletico Madrid after discussing Stamford Bridge exit
Courtois has confirmed his desire to play for Atletico again after spending three seasons on loan with the Spanish club, and will consider leaving Chelsea when his contract expires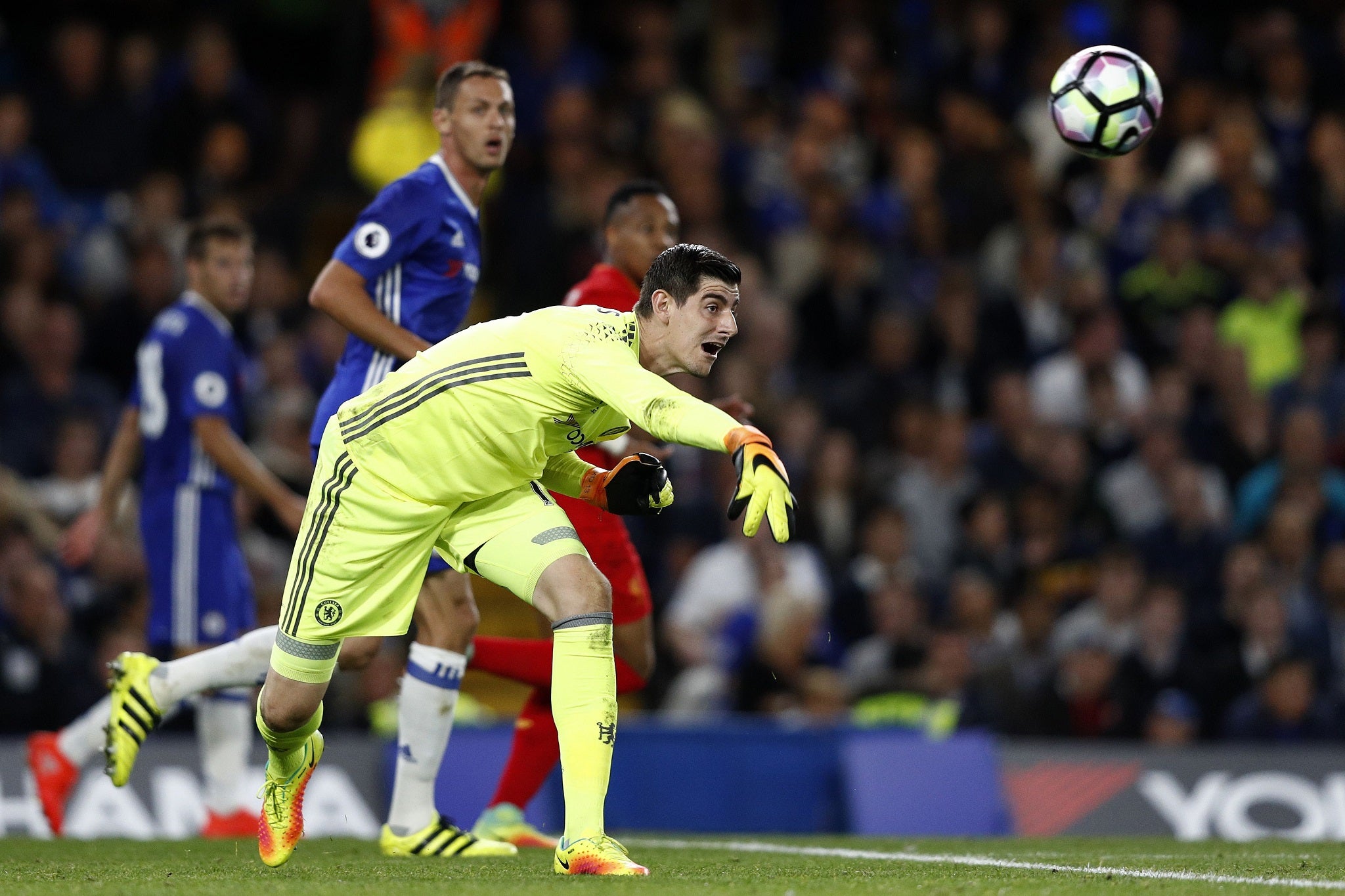 Chelsea goalkeeper Thibault Courtois has revealed his desire to return to Spain should he leave the Premier League side, and hinted that he may not sign a new contract with the Blues if a move to La Liga materialises.
Courtois spent three consecutive seasons on loan with Atletico Madrid before he replaced Petr Cech as Chelsea's No 1 goalkeeper in 2015/16, but the 24-year-old hasn't been at his best form in recent months and conceded twice in Friday's 2-1 defeat by Liverpool as Chelsea suffered their first loss under Antonio Conte.
Atletico have retained an interest in Courtois given his impressive form while in Madrid, with the Belgium international helping Diego Simeone's side to a first La Liga title since 1996 as well as appearing in the 2013/14 Champions League final, and he has confirmed his desire to return to Madrid at some point in his career.
"I feel half Spanish", Courtois told Spanish newspaper Marca. "When I said goodbye I had a bad time. I had cold blood, it was not easy. I cried.
"Atletico is a family club. I still feel their love."
Asked if he wants to return to the club he spent three years with, Courtois said: "Yes, but not only because of the club, but how Madrid is and the whole country.
Chelsea vs Liverpool player ratings
Show all 24
"From the first minute I fell in love with Spain for its people, lifestyle, food… I still maintain eating dinner and then an afternoon nap, most of the television I see is Spanish… I am half Spanish."
Courtois is currently contracted to Chelsea for another two seasons, and will enter the final year of his deal at the end next season's campaign. The Blues are highly likely to open contract negotiations within the next year, but Courtois suggested that the decision remains with him and that he will choose whether to extend his stay with the Blues – having joined from Belgian side Genk in 2011 – or push for a move back to Spain.
Jack Pitt-Brooke analyses Chelsea vs Liverpool
Should Chelsea refuse, the 24-year-old could look to leave the club on a free transfer in the summer of 2018.
"I have a contract at Chelsea for three seasons," Courtois added. "In 2018, when I enter the final year of the contract, we will assess whether to renew or leave."

One influential factor could be the future of Simeone, with the manager negotiating a shortened contract with Atletico that will expire at the end of next season rather than the 2019/20 season as was expected.
Join our commenting forum
Join thought-provoking conversations, follow other Independent readers and see their replies