Clichy takes off as Emirates departure lounge fills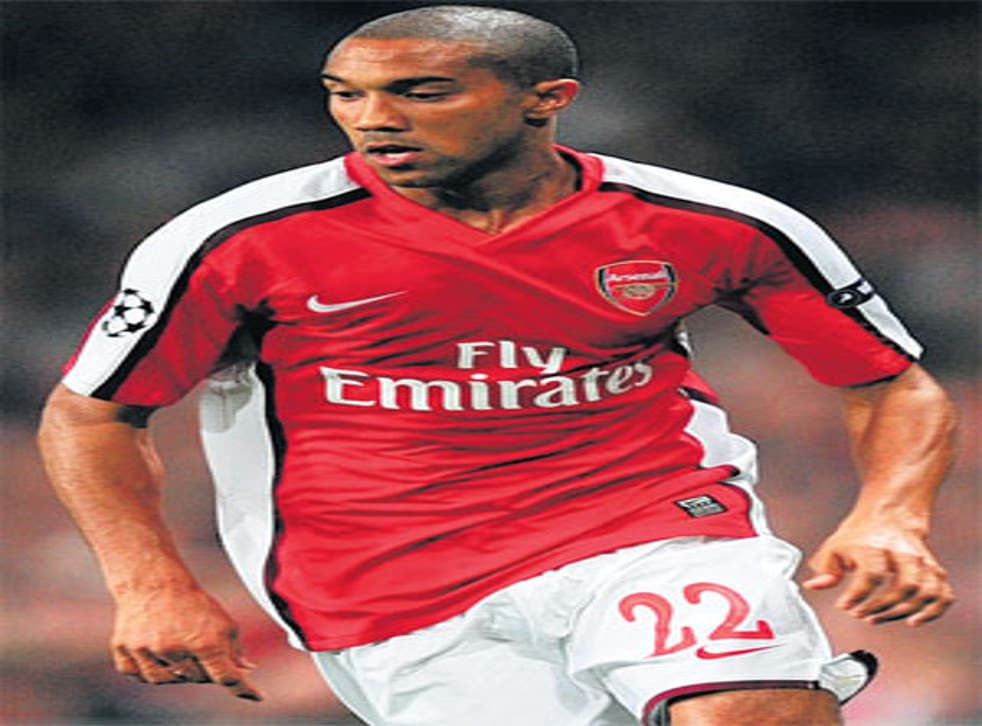 Gaël Clichy looks certain to join Manchester City tomorrow, in a move that could see the left-back become the first of several star players to leave Arsenal this summer. The Ivory Coast striker Gervinho will, however, arrive on the same day, from Lille.
Clichy's representatives were busy completing the formalities of a £7 million deal over the weekend, with the Frenchman agreeing a four-year deal at City after refusing to sign a new contract at the Emirates Stadium. His move to one of Arsenal's biggest Premier League rivals represents a damaging development for the club and things could be about to get a lot worse, as several other players look to be on their way.
Gervinho's £11m arrival is expected to be confirmed tomorrow. Gervinho was a regular starter for Lille in Ligue 1 last season, but it was his performances in last year's World Cup that attracted Arsène Wenger to the 24-year-old, who can also operate on the wing.
City are also targeting the midfielder Samir Nasri, who like Clichy is in the final year of his contract. He rejected a new five-year deal, worth £90,000-a-week, towards the end of last season. The Arsenal manager will not want to see a player for whom he paid £15.8m three years ago leave for nothing in 2012, so it seems likely that he will sanction a deal. Manchester United have also been linked with Nasri and Chelsea, under their new manager, Andre Villas-Boas, joined the race to sign the 24-year-old France midfielder on Friday.
Arsenal are also facing a battle to keep hold of the Russian forward Andrey Arshavin, who is expected to be the subject of a £13.5m bid from Galatasaray, while the midfielder Cesc Fabregas is likely to be heading back to Barcelona after a relentless two-year pursuit by the European champions.
The midfielder Denilson, meanwhile, told Brazilian media last week that he was considering offers from Villarreal and Sao Paulo. With Robin van Persie and Theo Walcott having just two years left on their contracts, it is a worrying time for Arsenal supporters.
Wenger has acquired one player from the Camp Nou, the 16-year-old right-back Hector Bellerin, and is also expected to make a £10m move for the 17-year-old Southampton winger Alex Oxlade-Chamberlain. But neither man is likely to appease fans,as they will not be thrust in to the first team.
Despite this, Bellerin told Spanish television: "When there is a team that guarantees you can play in the first team and above all in the Premier League, then it is difficult to say no."
Register for free to continue reading
Registration is a free and easy way to support our truly independent journalism
By registering, you will also enjoy limited access to Premium articles, exclusive newsletters, commenting, and virtual events with our leading journalists
Already have an account? sign in
Register for free to continue reading
Registration is a free and easy way to support our truly independent journalism
By registering, you will also enjoy limited access to Premium articles, exclusive newsletters, commenting, and virtual events with our leading journalists
Already have an account? sign in
Join our new commenting forum
Join thought-provoking conversations, follow other Independent readers and see their replies