Cristiano Ronaldo 'angered' by Real Madrid's treatment of club's loyal servants Iker Casillas and Sergio Ramos
Real are open to offers for Casillas and Ramos this summer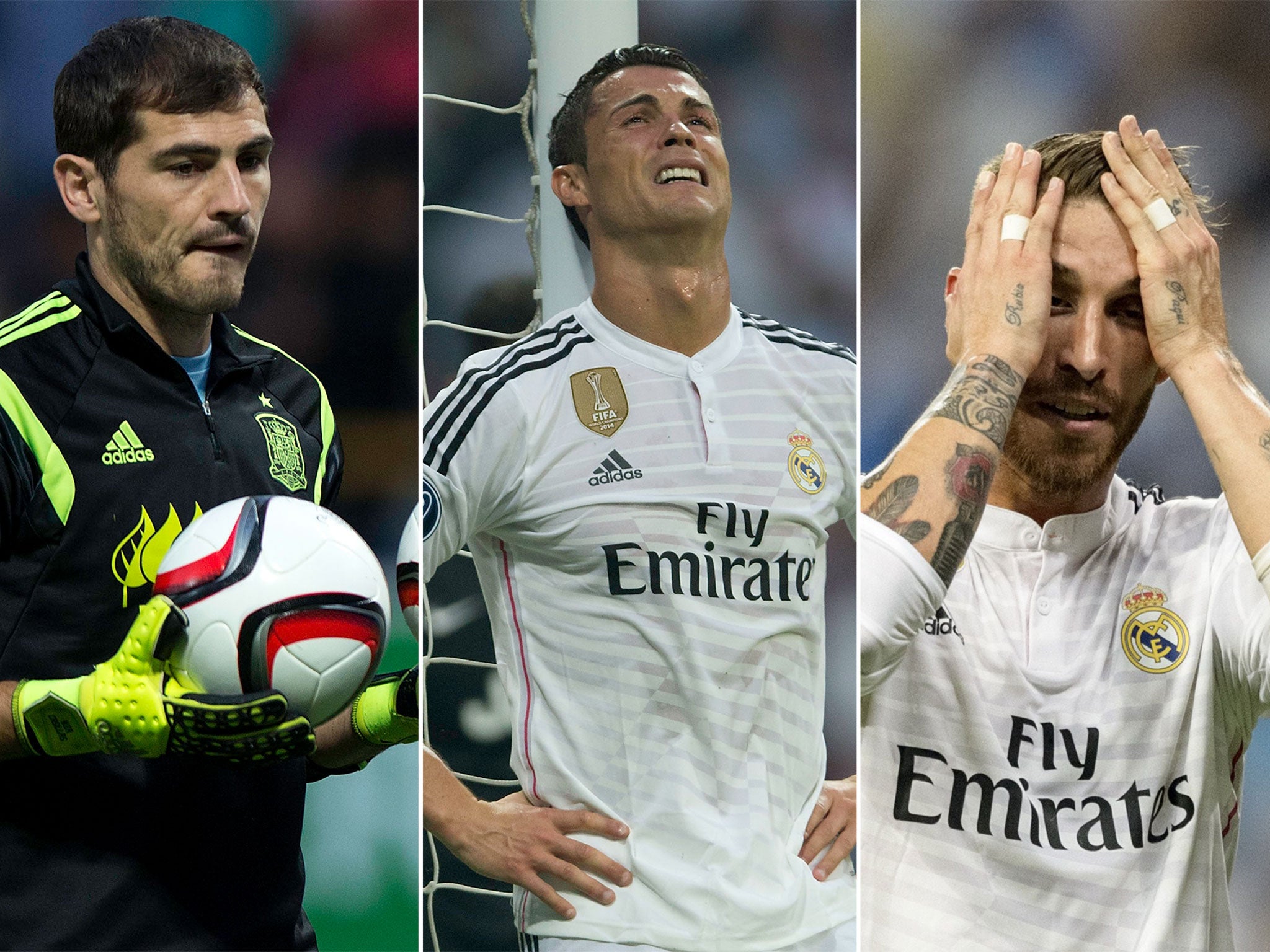 Cristiano Ronaldo could make the biggest move of the transfer window, according to reports.
Spanish newspaper AS have reported that Ronaldo is angered with Real Madrid's over their treatment of two of his friends and loyal Real servants - Iker Casillas and Sergio Ramos. The club are reportedly open to offers for both players this summer. Casillas has spent 16 years at the club, while Ramos has been at the Bernabeu for 10.
The Independent reported today that United are pushing to sign Ramos to bolster their central defence and compensate for the likely impending departure of goalkeeper David de Gea to the Bernabeu.
The club's hopes of securing the 29-year-old Ramos, in what effectively could be a swap deal with Real for de Gea, have been strengthened by the fact that Ramos is profoundly unhappy that the Spanish club have allowed his contract to run down into its final two years.
Casillas, meanwhile, will be surplus to requirements if Real sign De Gea. He has been linked with a move to Tottenham Hotspur.
Join our commenting forum
Join thought-provoking conversations, follow other Independent readers and see their replies