Manchester United want Cristiano Ronaldo but Jose Mourinho knows he must press on without the 'circus'
Mourinho has a very specific vision for his team next season, and how he wants it to play, but it isn't currently a vision that involves a striker like Ronaldo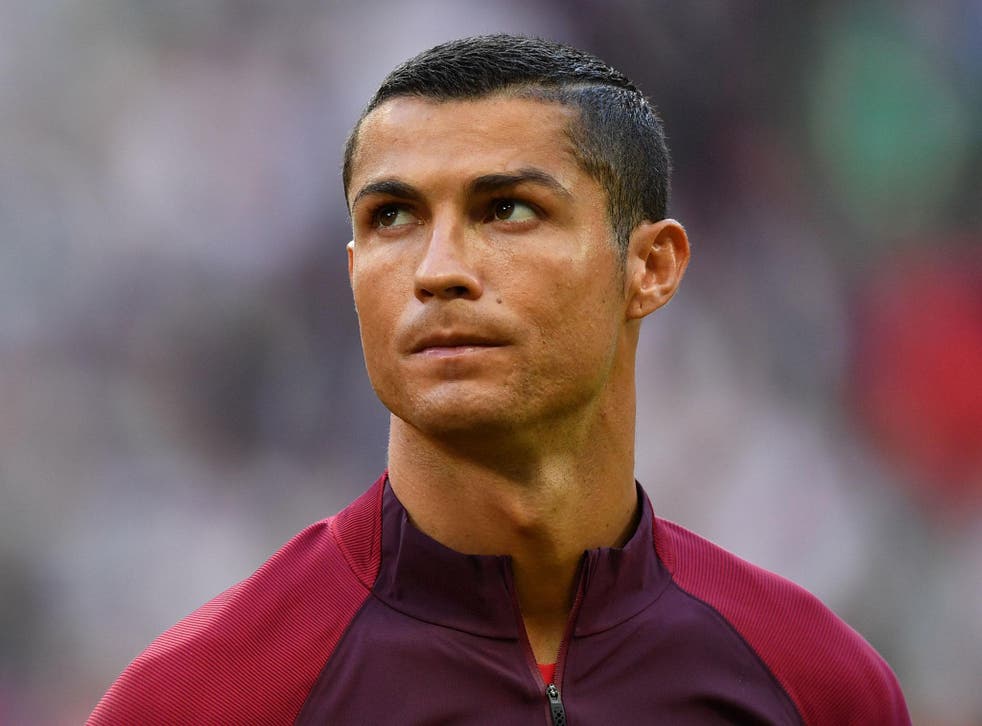 In the tentative first discussions Manchester United have had over potentially bringing Cristiano Ronaldo back to the club, a situation still involving so many complications and questions, there are a few things that are at least abundantly clear.
If the Portuguese did return to Old Trafford, he would instantly bring with him a guarantee of 30 goals - and even at 32 years of age that might be a conservative guarantee - thereby completely transforming United as a team again.
He is simply fantastic enough to make them a proper force, all hesitation about the side evaporating. They would be challengers again. It would also make the squad even more marketable, while giving executive vice-chairman Ed Woodward the greatest summer star he craves, but all of those economics would obvious pale beside the deep emotional power of Ronaldo's return "home".
How Manchester United could line up next season

Show all 12
Given all of that as well as how United could easily afford him, it seems a no-brainer… except there is actually a lot to think about, and figure out.
Many at Old Trafford think it has been Woodward's "dream" to bring Ronaldo back to United ever since he took over from David Gill in 2013, but the very fact the club have been in this situation before - especially in that first summer four years ago - means there is an understandable caution right now.
There are naturally questions over whether this is all a big bargaining chip from Ronaldo with Madrid, for everything from his much-publicised tax issues that have triggered this story to his wages. United don't want to get into a situation where they are once more left both looking silly and then looking somewhere else. It has already been described by one figure within the club as a potential "circus".
Some close to Real say the European champions are taking it much more seriously than that, though, and feel there is at least a "25% chance" Ronaldo could actually leave, with Paris Saint-Germain similarly circling.
There's also the way Ronaldo's regular public comments about Bernabeu support and all manner of connected issues mean it wouldn't be a completely unpalatable act to sell him, since he has never been loved at Real the way he was at United, especially for a club always looking to the next thing - and specifically to Monaco's Kylian Mbappe.
That would still involve replacing one of the greatest players of all time with a hugely expensive teenager who has only been playing for one season, however, so has complications and considerations of its own.
Some at United meanwhile wonder whether there could be other complications if there is actually a realistic chance of signing Ronaldo. Could it mean, as in 2013, that too much time is devoted to that rather than other purchases they do need to get done? The moves for Ivan Perisic and Alvaro Morata have suddenly gone that bit quieter amid the cacophony about the Portuguese, even though Jose Mourinho badly wants both deals done, as well as at least two others.
This is yet another tangent to the tale.
Mourinho has a very specific vision for his team next season, and how he wants it to play, but it isn't currently a vision that involves a striker like Ronaldo. Those close to United say that isn't because of the reported tension between the two Portuguese from their time at the Bernabeu together between 2010 and 2013, and reiterate that there are no such problems now, but simply because of how the manager wants his team to work.
Ronaldo is just the type of player who justifies ripping up any plan, however, and his recent record - not to mention what was his best ever performance in a Champions League final, of all fixtures - hardly indicate he would be an Andriy Shevchenko-style 2006 signing for Mourinho.
That's why this really wouldn't be a case of looking to recreate the past, either. It is merely United looking at one of the best players, who just happens to have an emotional affinity with the club, and who has so successfully reinvented and reinvigorated himself since leaving in 2009 to the point that him being 32 doesn't even feel that relevant.
That, however, is precisely why this might not happen when push really comes to shove.
It is very easy for parties to position themselves and play a bit of brinkmanship when things are getting tense in such scenarios, but very difficult to actually carry through the hard decisions that have tangible effect. Does Ronaldo himself, for example, really want to leave when you get right to the heart of it?
Hypothetically, too, Real might first think it is a progressive idea to call Ronaldo's position and sell him… but then realise it actually involves selling an absolute legend who has just scored so many crucial goals to win a historic second successive Champions League and third in four years. That would be a bigger historic call than when a clearly past-it but still revered Alfredo Di Stefano was bitterly forced to go to Espanyol in 1964. In all their history, Real have probably never made a decision like this.
This is what United must consider, too. This is why they must press on what other deals, even though this obviously complicates them too. Ronaldo's future could well influence his teammate Morata's, and maybe even bring David De Gea back in, even though Real's interest in Milan's Gianluigi Donnarumma had seemed to park that.
Manchester United summer transfer targets

Show all 8
That is all why the supposedly simple decision of wanting to have one of the best players in the world in your team has so many other elements to consider.
This is likely to go the distance - and doesn't bring any guarantee Ronaldo will actually move.
Join our new commenting forum
Join thought-provoking conversations, follow other Independent readers and see their replies