European dream rolls Bentley to Ewood exit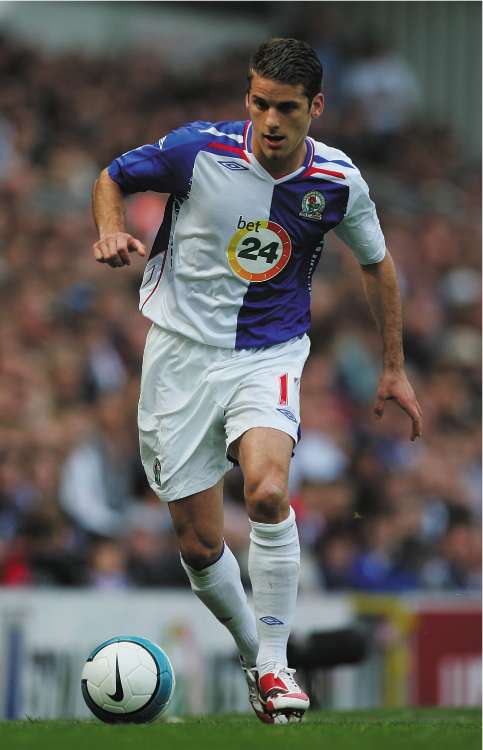 The England midfielder David Bentley has confirmed he is looking to leave Blackburn this summer. The 23-year-old had been linked with a move away from Ewood Park, previously admitting he wants to play at the top level, both domestically and internationally. Now the former Arsenal trainee has announced his sights are set on leaving the north-west for a club where he can play European football.
"I made it clear to the club what I wanted to do," Bentley said. "The situation is I want to move on. I want to be playing Champions League football, or in Europe. And the club's situation has changed over the last few weeks so I'm not really up on where they are at. They have got to sort out which manager is going to come in. I've been here for three years and I love the club and I love playing for them but I feel like I've done everything I can. I want to move on and try and push up the ladder and push on and try and be as successful as I can be in football and I believe that lies elsewhere. I want a new challenge. I believe I have done as much as I can at the club and want to push on somewhere else."
Bentley joined Rovers in January 2006 after failing to make a breakthrough at Arsenal. He admitted he hoped he had repaid any debt, saying: "I owe so much to them and I hope I've repaid them with the way I've played. But I need to be pushing and moving on somewhere else so we'll see what the summer can bring and in this transfer window hopefully something can be sorted out."
Blackburn are currently looking for a new manager after Mark Hughes left for Manchester City but Bentley denied this had been a contributory factor in his decision.
"I discussed things with the manager then and the chairman and I made it clear I wanted to move on," Bentley continued. "Their situation has changed but mine hasn't. I need to be pushing on and moving on and that is what I am looking to do."
Having turned down the chance of replacing Hughes because of his television commitments, Alan Shearer was rumoured yesterday to be considering becoming the new manager of Sheffield Wednesday once the planned £50m takeover of the club is done and dusted.
The Lancashire businessman Geoff Sheard is thought to be on the verge of agreeing a deal to buy out the club's former chairman Dave Allen with the backing of the Russian businessman Vladimir Yevtushenkov, the major shareholder and president of the holding company Sistema, which has interests in numerous areas, including telecommunications, banking and construction.
"The new owners believe they can convince Shearer to replace Brian Laws," a source was quoted as saying yesterday. Whether Shearer would want to take on a team who only secured their position in the Championship with a 4-1 home win against Norwich City on the last day of the season is another matter, however.
The former England striker made his announcement regarding the Blackburn Rovers job during half-time of Wednesday's Switzerland versus Turkey game, citing his punditry work with the BBC.
Join our commenting forum
Join thought-provoking conversations, follow other Independent readers and see their replies