Frank Lampard: Manchester City midfielder finally signs contract for New York City FC... to start in July
Manchester City had lied and said the player was on loan from MLS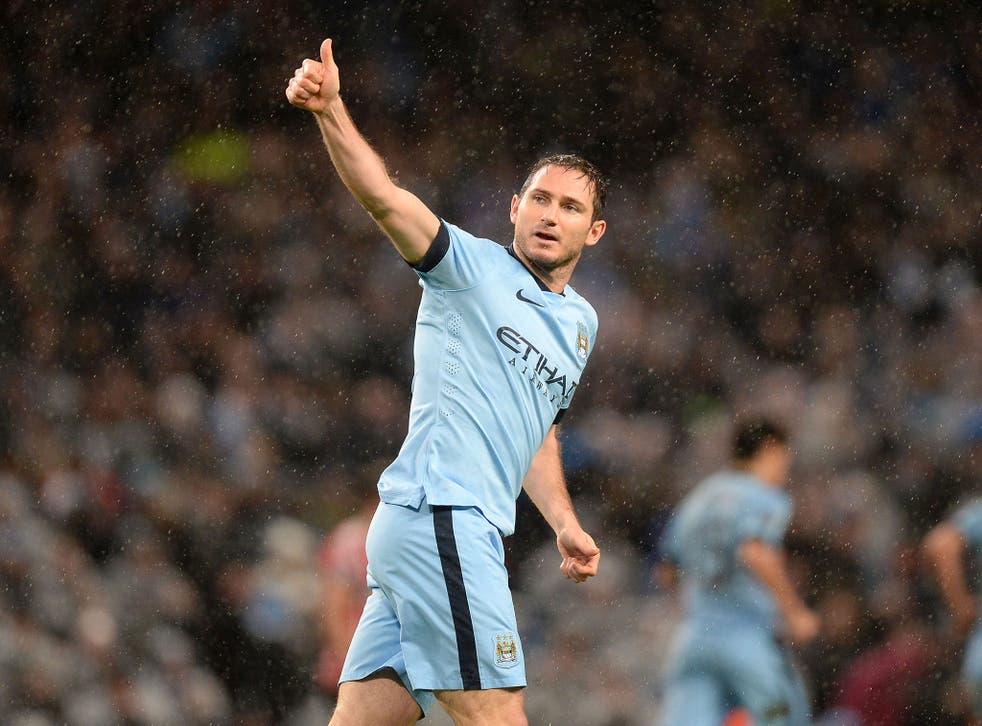 Frank Lampard has finally signed his Major League Soccer contract to play for New York City FC.
NYCFC confirmed to The Associated Press on Saturday that earlier this week Lampard signed a two-year contract to start in July - midway through the new team's first season in MLS.
The announcement followed repeated misleading public statements from NYCFC and partner club Manchester City about Lampard's status.
NYCFC stated last July that Lampard signed a two-year contract to start in August 2014. Within two weeks, Man City said the former Chelsea midfielder was returning to the Premier League on "loan," having previously categorically ruled out playing for another English club.
But after the Man City stay was extended on 31 December until June, it emerged that Lampard was in fact on a permanent deal in England. Such was the confusion, the Premier League this week investigated the contractual confusion and prompted Man City to eventually confirm that Lampard was in fact only ever under contract with the English champion.
The Abu Dhabi-owned club's parent company, City Football Group, acknowledged on Friday that the announcement in July was an "error," and that Lampard had previously signed only a "commitment" to play for the New York team from January 2015 on a two-year contract.
City Football Group confirmed on Saturday that Lampard had now signed the same commercial terms that he committed to last year. CFG did not immediately say if Lampard's contract runs to December 2016 as originally intended or for two years from 1 July.
More than five months after NYCFC's erroneous announcement, MLS said on Saturday: "Frank Lampard has signed a contract for NYCFC."
City Football Group's conduct over Lampard has been criticized by American pundits and fans of NYCFC as well as newspapers in England. Britain's Daily Mail newspaper said Man City's "reputation at home and abroad is in tatters" over the "trail of misinformation and confusion."
AP
Register for free to continue reading
Registration is a free and easy way to support our truly independent journalism
By registering, you will also enjoy limited access to Premium articles, exclusive newsletters, commenting, and virtual events with our leading journalists
Already have an account? sign in
Register for free to continue reading
Registration is a free and easy way to support our truly independent journalism
By registering, you will also enjoy limited access to Premium articles, exclusive newsletters, commenting, and virtual events with our leading journalists
Already have an account? sign in
Join our new commenting forum
Join thought-provoking conversations, follow other Independent readers and see their replies