Real Madrid are ready to move on from Gareth Bale — but where this recovering superstar goes next is far from clear
Bale has won it all at the Bernabeu but never hit the personal heights he was supposed to. Now he faces a tough task convincing suitors he is worth the eye-watering financial package it would take to sign him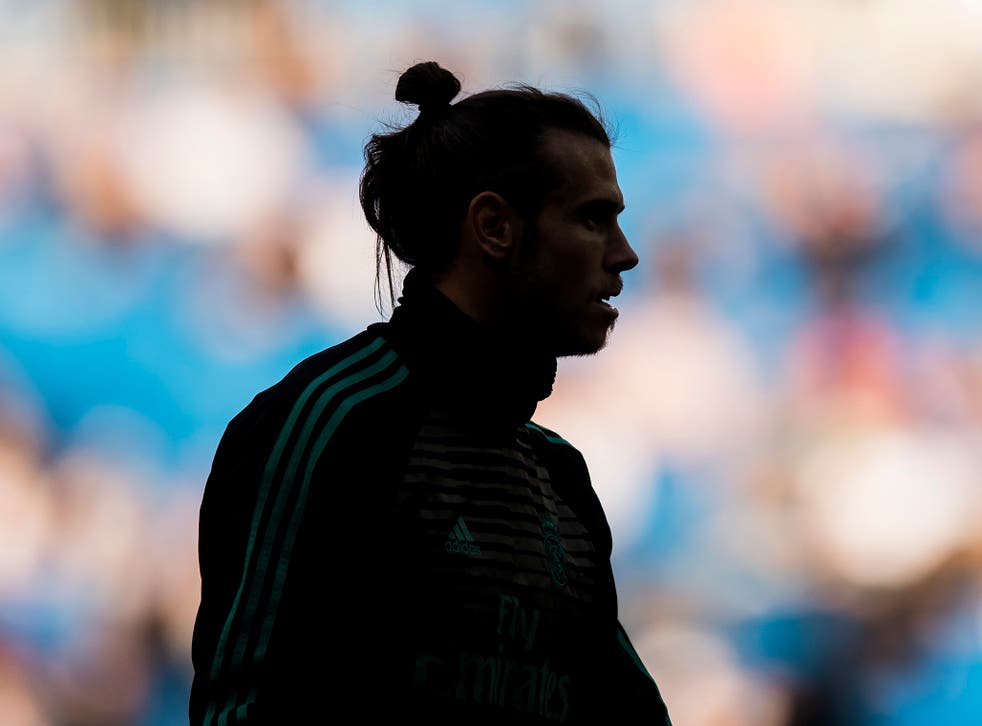 We have been here before, but this time it is different.
Gareth Bale has had mixed seasons, certainly frustrating seasons, during his up-and-down time with Real Madrid – but this year is not like those. There has barely been an up, and Madrid increasingly feel like their record signing has let them down.
Now in his fifth season playing for the Bernabeu club, Bale happily counts his trophies. He has achieved everything he dreamed of when he moved to the biggest football club in the world except, perhaps, the individual goal of winning the Ballon d'Or. A trio of Champions Leagues will suffice as a consolation prize, you'd imagine, and despite his struggles in adapting and staying fit, it has quite clearly been a successful move for both parties.
But the end is coming, and senior figures at the Bernabeu are now privately admitting that they are ready to let Bale leave the club this off-season.
This was true last summer too but this year the determination to move on is stronger, and has filtered down to the Madrid press to the extent that, on Thursday morning, the message was the major talking point across a number of club-friendly titles.
On Wednesday night, Zinedine Zidane's response to his brief, uninspiring appearance against Leganes was a classic 'subtle knife' from the calmest, most measured coach among Europe's elite: "Well…. He played his game," Zidane said.
Which has kind of become the problem.
Bale on form is a tall, strapping athlete who has speed, strength, elite finishing with head or foot and can create. He is a formidable, fearsome opponent but increasingly his cameos see him perform in a way that appears to not be integrated into the team in any way.
It is difficult to blame his lack of Spanish, still an issue five years after arriving, because of the success he has enjoyed when it was even more no bueno. But where we are now, Bale is essentially a moderately effective loose cannon operating outside the structure of a team that hasn't been that good this season anyway.
There was a time when Bale was to be Cristiano Ronaldo's perfect foil and then heir, while Neymar was his Barcelona counterpart. The Brazilian's consistently brilliant performances elevated him to a different level while Ronaldo's continued production meant the succession plan never came to pass. Bale has been limited to a complementary role and will depart having never become the central figure he was lined up to be.
The injuries have come and gone throughout Bale's time in Madrid but at least his streaks of fitness used to improve the team's results and provide elite-level attacking play, like when he single-handedly maintained their title challenge in 2015/16. Now, having experienced ever-decreasing gametime in each season since 2014, the Welshman has played less than 50% of available minutes since returning from injury three months ago and hasn't completed a full 90 since September's defeat at home to Real Betis. Marca cites 25 injuries that have seen him miss 78 games, a third of the club's fixtures during his time there.
And yet this wouldn't really be about availability if he was still being the difference-maker they bought him to be. Marco Asensio came on and changed the first leg of the Champions League round-of-16 meeting with Paris Saint-Germain while Bale racked up more offsides than he did shots or chances created. Bale was called for first, but Asensio is the more consistently impactful substitute for Zidane now and he knows it. "Well… He played his game," but did he play Madrid's?
"Bale plays matches how he lives; isolated in his own world, distant," wrote Carlos Carpio in Thursday's Marca during a fairly brutal deconstruction of the Welshman. Languages are a problem, sure, but it goes deeper than that. Off the field, Bale is seen by many around the club as almost reclusive who obsesses over golf and has given up serious efforts to integrate. Even on Wales duty teammates note he has become a little detached. Maybe a move is necessary to drag Bale out of a bubble and back into the real world?
In Madrid his departure this summer is dan por hecho - not in doubt - and will come as part of a major renovation project that is hardly a secret in itself. Neymar, the dream signing, would wipe out any need for Bale and their pursuit is only going to become more aggressive.
Real Madrid will undoubtedly wish they had cashed in on their record signing during any of the previous three summers – when interest was plentiful and clubs would have battled for the Welshman's signature – but now must find a market for a player who hasn't been able to string together multiple starts and whose weekly salary would make him one of the Premier League's best-paid players.
Jonathan Barnett, the player's agent and a notoriously tough negotiator, stated recently that he believes the transfer fee would need to be in the ballpark of Neymar's £200m but it seems impossible that a British club, as ludicrous as spending has been over the past 18 months, would unload such an enormous amount of money on a player who would be 29 by the time he made his debut.
And yet the temptation is there. When Bale left these shores he was an utterly dominant player and firmly among the planet's elite, if he could return to those levels in more familiar and comfortable surroundings then a significant investment would surely pay itself back in titles? Perhaps. But you will have to find a club ready to take the gamble.
Jose Mourinho said that he won't sign any attacking players this summer which rules out a major contender and previous suitor. Chelsea would have to bend their transfer policy, Tottenham have first refusal but would have to shatter their wage structure and – most likely – enter very much unwanted discussions with Madrid over Harry Kane. Pep Guardiola's late-January pursuit of Riyad Mahrez suggests he doesn't know when having loads of attacking talent is too much and Man City can afford Bale, but would they want him and does he fit? Arsenal, the team Bale supported as a kid, might yet be his best hope if they haven't already had their fill of paying big money for 28-year-old forwards this year.
Which leaves us where? It leaves us with Gareth Bale entering a three-month audition to find a club that wants to buy him. Unthinkable as recently as last summer but now a reality that faces Madrid, the Welshman and his camp.
A clean bill of fitness could make a world of difference between now and the end of the season in terms of logistics and financials, but it is unlikely to alter the fact that one of Britain's finest footballers in a generation looks set to leave Real Madrid and return home.
Join our new commenting forum
Join thought-provoking conversations, follow other Independent readers and see their replies